Seaside Vendor Spotlight
Published on May 8, 2023
We love finding unique props to accompany the theme of our sets each season! Our Spring 2023 Seaside Set was a favorite for our franchise owners and the children enjoyed the interaction and experiences found on this set. We wanted to spotlight a few of our favorite new vendors.
This season we discovered a wonderful prop for the spring Seaside set! FriendSheep wool dryer balls are our new go to smile-getter. We are sure they work very well as dryer balls, but for us here at Spoiled Rotten, they bring joy! Carried in a basket by a toddler, a game of catch with an energetic boy or being rolled to a little one that has just mastered sitting up, dryer balls have brought us many infectious moments captured for families! When we purchased from FriendSheep, we weren't aware of the owners' commitment to the environment or their commitment to providing fair wages to hundreds of people in Nepal, but this has made us love them all the more!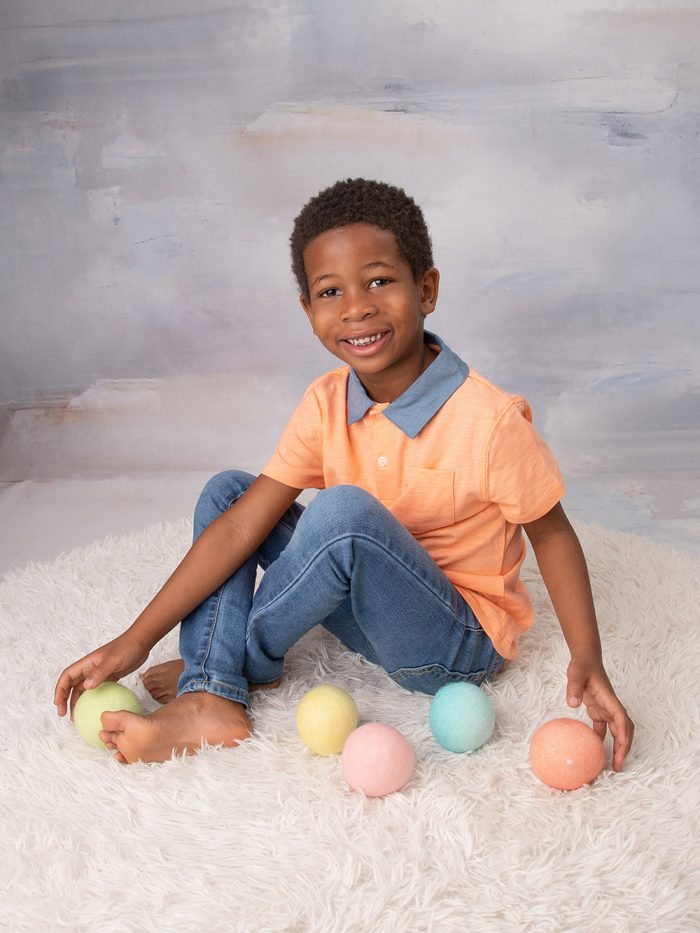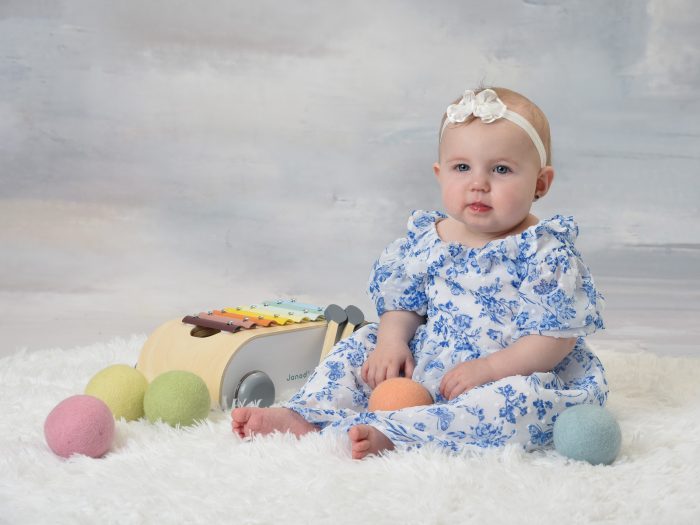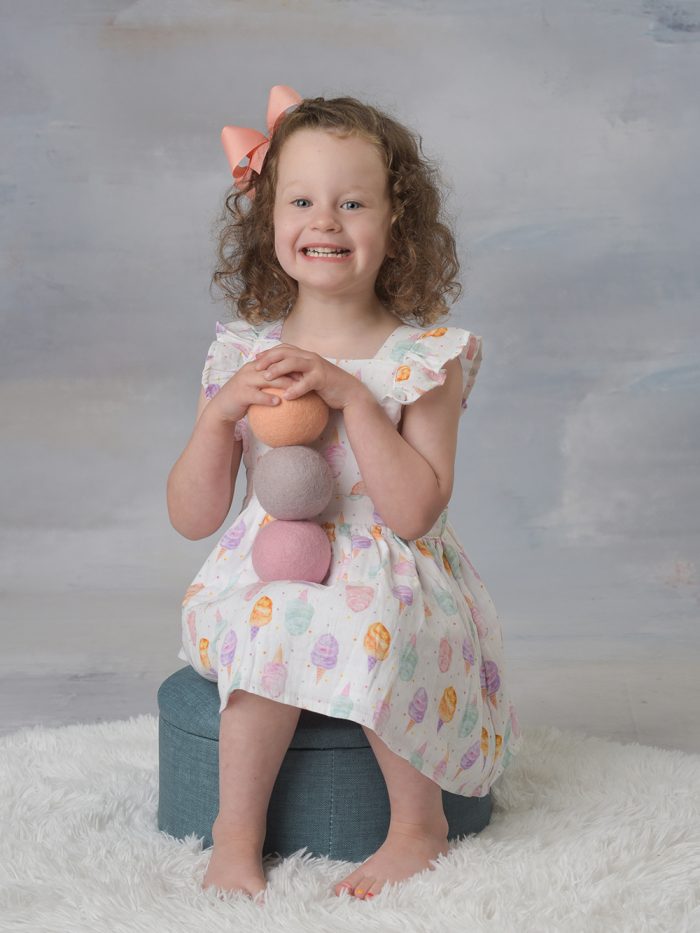 Friendsheep was created by Valeria Isaacs, a zero-waste entrepreneur, disability advocate, mother, wife, nature lover, and former biologist. Always passionate about ecology and sustainable living, her pursuit of those passions was interrupted when a spinal cord injury left her quadriplegic at age 22. During her recovery, Valeria has obtained a master's degree in molecular biology, worked in contemporary art, and enjoyed living life at its fullest.
In late 2015, she decided to give new meaning to her life by founding Friendsheep, with the aim of providing high quality, eco-friendly products that respect animals and the environment while also providing work and purpose to women and disabled artisans in underprivileged communities of Nepal. Then in 2016, she and her husband, Alessandro, became parents of two amazing twin boys.
Over the years, Valeria and Alessandro have grown Friendsheep from a small operation on the dining room table in their house in California, into their garage, and into bigger and more spacious warehouses – all while raising their boys into two healthy, kind, and eco-conscious kids.
Cardinal Creek Sets Sail!
Our Spring Seaside set was greatly enhanced by beautiful woodcraft shapes by Cardinal Creek Home. Their coastal collection was the perfect size for little hands in our portraits. The preschoolers loved to "sail" the wooden boats on the set. The kids also had a great time catching the wooden starfish and putting them in the basket props. All moments captured are now hanging on the walls of our customers' homes. Cardinal Creek carries many different types of unique wooden seasonal decor, farmhouse accents, and gifts on Etsy.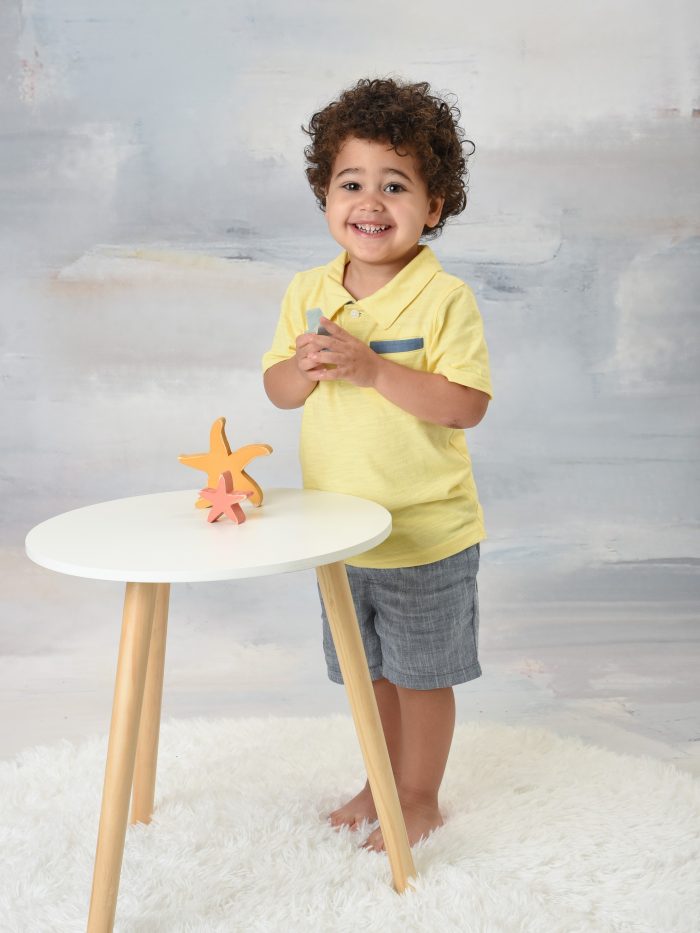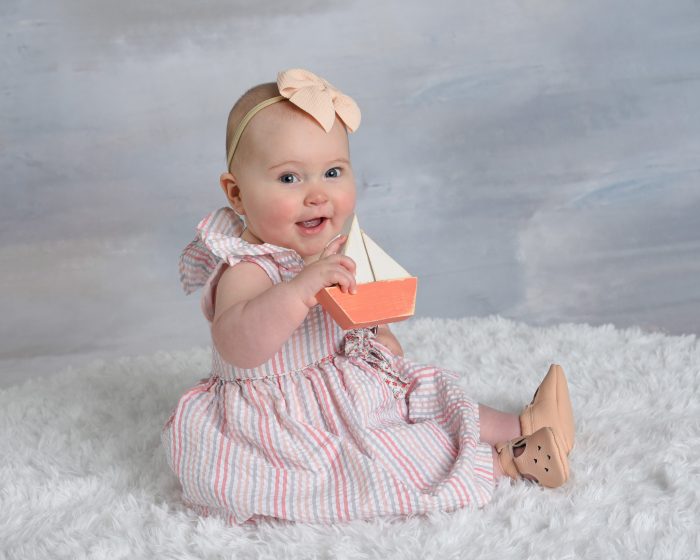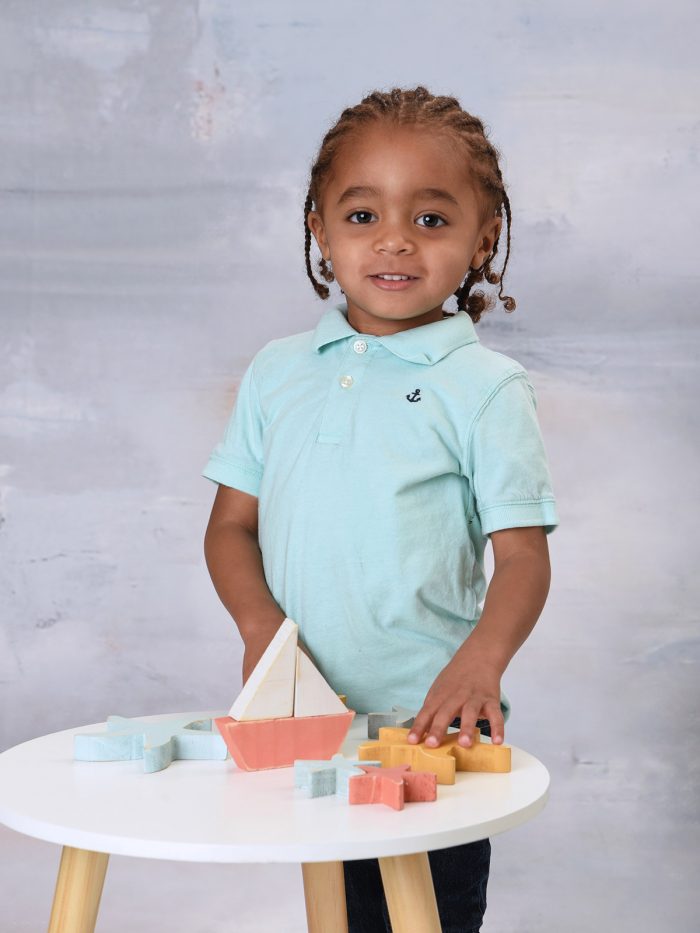 Charlie Hernandez started Cardinal Creek Home in 2019 with a shared passion for creating something beautiful and unique out of a piece of blank wood. Charlie, the creative mastermind behind the wood products, comes from a long line of carpenters and woodworkers. Growing up, Charlie loved spending time in her father's workshop and learning how to use the different tools. Kate, Charlie's mom, is their resident painter and designer. She has a keen eye for color and design and works closely with Charlie to bring their shared vision to life. They are better together just like us and our Spoiled Rotten family! Nothing better than friends and family working together to create something beautiful!