Group Portraits
Published on July 12, 2017
Things we'll cover in this section
Things to consider in general with group photos
Posing Groups
Lighting Groups
Ways to sell group portraits
Adding border templates
Things to think about with class photos
People will choose to buy class photos or individual photos, if it is a big school and they want class photos, schedule for a different date than a regular session.
Schools have different cultures, some schools LOVE class portraits, and others do not value them.
Some schools really want the class photos just as a service to their parents…. Consider doing a commission replacement program. See details below.
Typically we provide the school with complementary prints for the school and an additional complementary print for the each teacher.
Sometimes parents don't know what class their child is actually in… if they order the wrong photo, be their hero and replace it for them.
Posing Groups
There are samples on in the shared drive of different aged classes from infant to grade-schoolers.
Triangles, people. No totem poles. Equal distant heads.
Try to get them as close together as possible.
Remember that the image needs to fit in a 5×7 and an 8×10 (use you in-camera crop and keep image inside of 8×10 lines).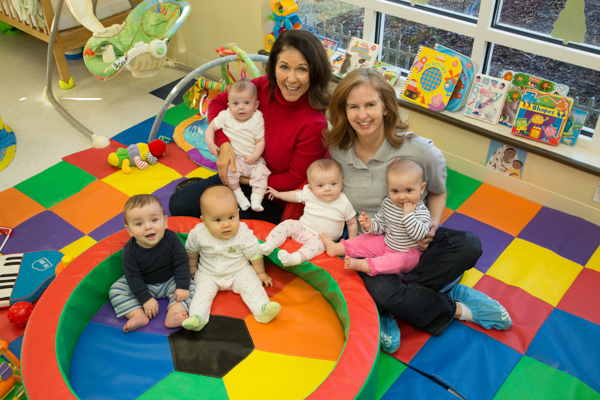 Lighting Groups
You need a wide hula-hoop! Which means if you are using your off camera strobe, you may need to back it up so you get consistent lighting over the entire group.
If you are using an on-camera flash, pump your ISO up to 1000 and just do a kiss of flash… make sure you don't have harsh shadows behind the group.
Photograph at F11 if possible… make sure everyone is in focus.
Don't be afraid to use a higher ISO, pump it up to 1000 so you don't have to use your light at full power.
Flat lighting is ok.
If you are photographing from a high angle with several rows, the more the rows will seem like they are on the same plane.
Different ways to sell class portraits
Pre-sell with paper order forms
Pre-sell on-line
Pre-sell on-line with individual session reservation
Sell on-line after session
Use group portraits as commission replacement
1. Pre-sell with Paper order forms
Get class names and any other identifying data from the school. Make sure this is crystal clear! Schools that have the same class name for MWF and TTh classes are the most confusing!
Create from, template is on shared drive in folder "Class Portraits"
You can use envelope forms…. We get ours here: http://www.my1stop.com/form-n-envelope-mailers.html the 8.5 x 14" gives lots of room if you have a large school.
Deliver forms to school 2 weeks before the event.
Collect the forms when you are there to take the photos.
Expect late orders. (Late orders are not fun.)
Download Files; choose the best pose. Take a minute to swap heads if there is one that would be dramatically improved.
Name the files the same as the number on the form.
Enter data from forms onto order spreadsheet that you will upload to the lab in events. (This is the same form that you would have downloaded from photocart if you would have sold online.) You can get any lab report and modify for this school. Make sure the packages are 8×10-1 or 5×7-1 etc…
Order class photos in Roes Events. Tell lab to package by name.
2. Pre-sell on-line
This takes a little effort to set up…. But will save a lot of manual processing.
Get class names and any other identifying data from the school. Make sure this is crystal clear! Schools that have the same class name for MWF and TTh classes are the most confusing!
Make a blog post that gives details about the event. Here is a sample: https://spoiledrottenphotography.com/mcdcclass17/
Set up Photocart.

You'll need an image for each different class that you are photographing. There is a sample Photoshop document in the shared drive, "Class Portraits" named "Ind Class Image for Photocart Template.jpg"
Make sure each image has an increasing jpg number on the file, and name the files numerically. (For example, 1.jpg, 2.jpg, 3.jpg, etc….)
Create new gallery
Choose "Group Portrait" price list. (Make sure pricing is where you want it)
You can make this gallery Public (it won't have a password) or you can make it private (you'll assign a password and give it to your customers).
Create a subject in EZgo for this event (I use my own name and contact info)… take note of the subject number
Upload individual class images into the photocart gallery. Put all the images into the sub-gallery of the subject you created in the step above.
Copy Ordering link. This link will go on your blog post. Once the images are uploaded and in the correct sub-gallery, click on the gallery, then select the link on the upper right of your screen "View on Website". Once you are on the ordering website, copy the URL.
Paste the URL as a link to "Purchase Here" in your blog post.
Promote the blog post to the group that you are photographing by every means possible. (email to director, email to clients (if you have their emails from a previous session) post on their social media sites.
Process orders like you would for any other session.
3. Pre-sell on-line with Sign Up for individual Portrait session
For sports photos or other sessions that you want parents to commit to the smallest package before having a session. Set your cart up just like Pre-sell on-line above.
Add an image for each class as stated above
Add an image that says "Reserve Individual Portrait Session"
Use Price List "Group Portraits + Individual Session Prepay"
People will purchase group portraits and pre-pay for the smallest package if they want individual portraits made.
Make the deadline to purchase a couple days before the event.
You have to manually extract the data from the orders to create your subjects. Start a spreadsheet just like you would for a Campus Candids Upload.
Photograph the individual sessions.
Create a new gallery and process like you would for the particular session.
4. Post-sell on-line
This is the easiest for you to do. But sales will be lower.
Take class photos.
Create gallery just like did for the Pre-sell above.
If you are photographing individual portraits at the same time

Make a sub-gallery for the group photos
Change the individual sub-gallery to the "Group Portraits" price list. (the main gallery will be whatever appropriate price list for the individual photos.
Create a subject in Ezgo, First Name "Group", Last Name "School" (or whatever, it doesn't really matter, it just has to be in a sub gallery that is associated with a subject for it to work properly.)
Name the sub-gallery the same number as the subject you created in the step above in EZgo.
Before you send out the email or contact handouts, update the handout notes to tell clients how to order the group portraits.
For example…. "For group portraits go to this Link: www.ezgophoto.com/hsv (put your own franchise link) and enter access code: xxxxxx (whatever access code was assigned for this subject.

The only snag I've seen a couple of times… is when people go to their slide show link from the email, and enter the group access code, it won't work. When the put in their slideshow link, they must use the individual code for it to work. Once they log into their account, and use the link in the software to enter another access code, it will work. That's why we give them the generic link and access code in the instructions, this will always work.
Process orders like any other session.
5. Commission Replacement
Some schools want to provide their parents with a class photo as a service. This is a good opportunity for you to provide the group portraits to the school in lieu of a commission.
If doing commission replacement, make sure you capture the images in conjunction with another session.
Provide the school with 1-5×7 for each person in the group.
Typically provide the school with a complimentary print for the school and one for each teacher. Work size details out with your director.
The school can sell the images or give them away as they desire.
Adding Border Templates to Class Photos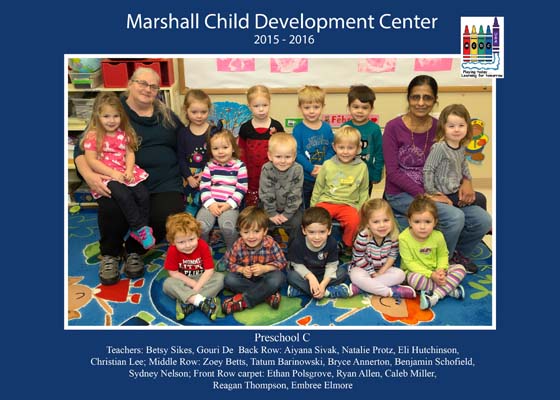 If you want to make your class portrait look a little more professional, add a border.
Make the border match the photo or the school colors. See examples in the shared drive.
Get the school logo and add to the template.
Add the class name and year… see templates.
If the school insists, you can add the names to the template.

If they want the names, let the school know that you will send them a pdf of all the class images, and a spreadsheet.
Have each jpg name listed, and the school adds the class name, in one cell and the text they want for the name in the next cell.
Make sure they know that it is their responsibility to make sure the names are spelled correctly and the have the child's preferred name. We've had parents request a reprint of the photo because we listed the child's first name and they go by their middle name.