Team and individual portraits
Published on July 12, 2017
Sports Photos
Our specialty is preschool portraits at a school.  From time to time you may have opportunity to photograph other groups and you are welcome to!  Your main focus should be on acquiring pre-school accounts.  If sports groups drop into your lap, you are welcome to photograph them, but know that margins, buy rates, and average orders are MUCH lower.
Ways to Sell Sports Portraits
 Pre-sell session fees (recommended), have people pay for smallest package before you photograph them.  This assures you do not waiste your time with people who have no intention of purchasing portraits. 

After you pre-sell the smallest package, give them credit for their package in their account.  Then they can order whatever they wish through our ordering system.
Use Campus candids pricing.

Conduct like Campus Candids (take everyone's photo, then post for ordering)
Conduct like mini-session (have sign-ups and only photograph those who signed up).
Lighting
For outdoor sessions, use campus candids set up. 
Gym lighting… here is a guideline to start.
Some you guys were asking about sports photos… here's the set up….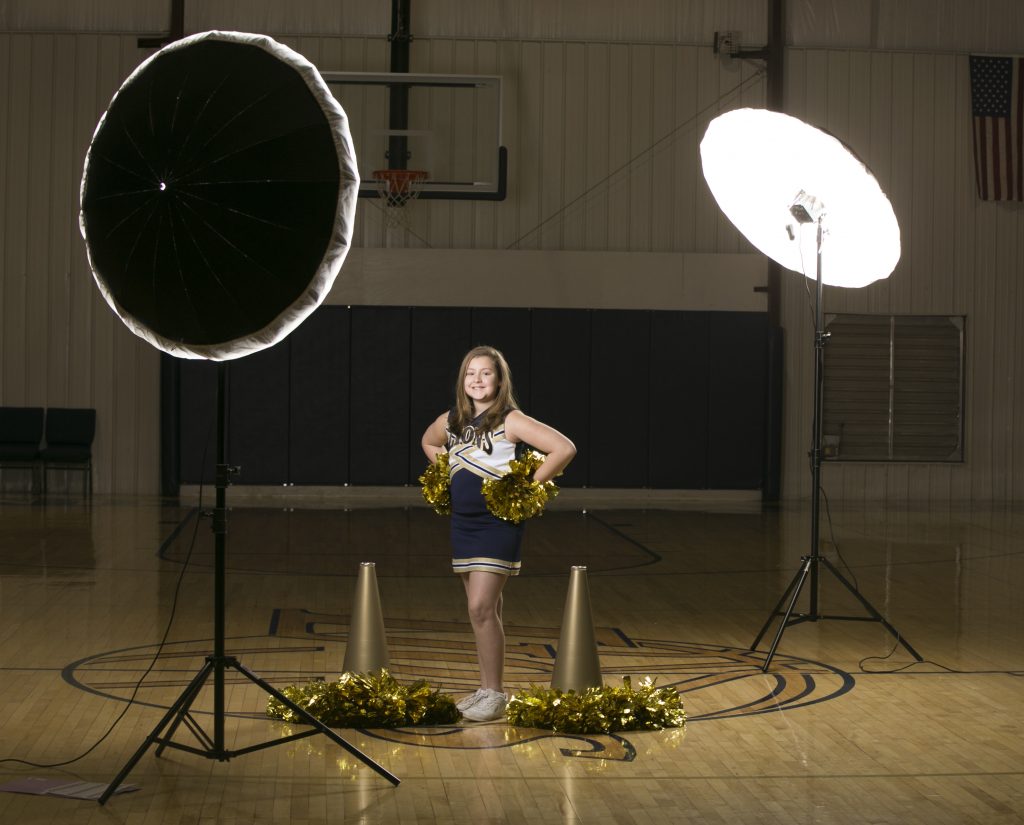 Each light was set at 1/3 power, about 7 feet away… iso 640, ss 160 and ap 7.1, 70-200 lens.
Here are some sample poses.