Working with a "Photo Stylist" (Photographer's Assistant)
Published on July 12, 2017
Working with a Photo Stylist
It is mandatory that you have an assistant with you for each session.  This person will help you get the great expression that Spoiled Rotten Photography is known for and they are a critical part of your operation!  The photography assistant is so vital to the success of each and every photography session they deserve the title of "Photo  Stylist."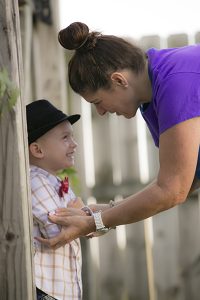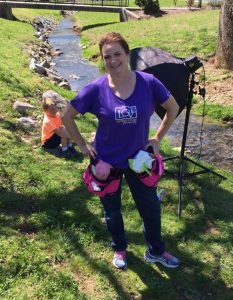 The Photo Stylist greets the kids, laughs, plays, wipes noses, fluffs skirts, rolls sleeves, adjusts elbows and hair, and generally has a lot of fun directing the kids through each of several poses. The Photo Stylist's number one job is to connect with the children.  For this job, find an outgoing joyful person who has a natural connection with little kids.  You must train them on posing techniques — we'll cover those later in this chapter.
The number one parent request (and compliant) is for their child's hair to be neat and their clothes to be straightened.  Your photo stylist should pay attention to the  smallest of details!
Photo Stylist — Duties and Responsibilities
The photographer relies on their photo stylist to make the clients and children feel at ease and comfortable from the moment they enter the building or space.  The photo stylist is the one who will primarily interact with the children, teachers and possibly parents as they are the ones "prepping" them for their special time in front of the camera.  Photo Stylists talk, play and draw the subject's eyes to the camera for the photographer.  It is essential the photo stylist always be cheerful, friendly, playful and patient. The photo-stylist is responsible for managing the label system, ensuring the session notes (for a sign up session) are read and adhered to, helps set up and break down the set, and loads and packs the equipment, too.  They also can support the photographer in whatever manner they require.