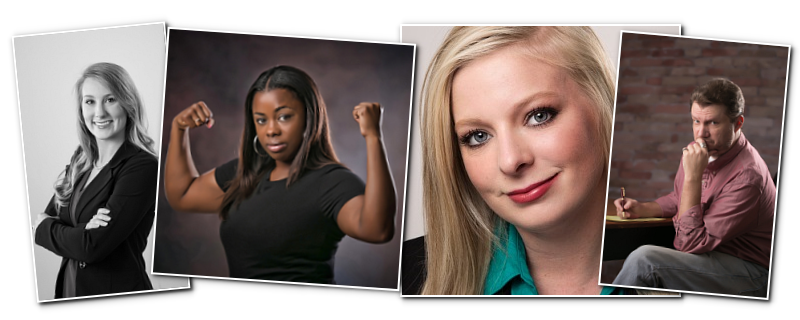 Investment
Individual Professional Portrait
Session fee $250

Up to a half hour in our studio or other nearby location
Includes 3 images of your choice with release for printing or digital use.
Elegant professional retouching of each purchased file
Images are provided in color and black and white, with full resolution and web-sized images provided.
Additional digital images are 75 per image.
On site-studio sessions for companies or organizations
$250 session fee plus $125 per person (5-15 subjects)
$250 session fee plus $100 per person (16-25 subjects)
25+ people, call for quote.

We come to your location with our mobile studio
Includes 2 images of your choice with release for printing or digital use.
Elegant professional retouching of each purchased file
Additional files available for $75 each
Session Tips
Everyone
Wear clothes that are comfortable and that make you look great.
Please plan your clothing NOW to ensure a proper fit. A poor fitting shirt or jacket will be obvious in the your portrait.
Clothes should be pressed and look new. Please be mindful to choose clothing that does not wrinkle easily.
Choose solid colors. Please NO patterns or stripes. Small patterns on ties are acceptable.
Men
Business Standard: dark suit, dress shirt and tie.
Business Casual: open jacket and dress shirt (no tie), shirt and tie (no jacket), or dress shirt on it's own.
For a no-jacket casual look, bring colored shirts – ideally darker than your skin tone.
AVOID colors that are similar to your skin tone.
Bring a few different jackets, shirt colors and ties so we have choices for the photo.
Please be mindful of the time of your portrait, and the length of your facial hair.
Women
Hair: Bring some gel / spray / brush to prepare right before the session. Simple styles are best.
Jewelry: Keep it simple and classic. Pearls are always nice, and classic, and they pick up light nicely. Diamond earrings always work. Simple necklaces.
Make up: A natural look is best. foundation should be evenly applied and should match your skin tone. Setting power is your friend.
Lips: There should be definition in your lips, but don't over do it. One shade darker than you natural lip color should be fine.
Eyes: Pay attention to your eyebrows, have them shaped professionally if possible. Mascara is appropriate, black is usually the best choice. Eyeshadow should be subdued and not draw attention to your eye lids.
Blush: a little darker than your natural color for a rosy look. The edges of your blush should be gradual and not abrupt.
Questions? Please contact Christine Mamon at 770-744-1952 or Christine@SpoiledRottenPhoto.com
—————–
Spoiled Rotten Photography studios are locally owned by professional photographers who specialize in boutique school and preschool portraits. We are currently located in: Huntsville, AL, Birmingham, AL, Jacksonville, FL, Alpharetta, GA, East Atlanta, GA, Colorado Springs, CO, Denver, CO, Castle Rock, CO, Charlotte, NC, Charleston, SC, Franklin, TN, Austin, TX, Plano TX, Frisco, TX, Katy, TX, Warren, OH and Cleveland, OH.
For more information about Spoiled Rotten Photography, please visit our website: www.SpoiledRottenPhotography.com For franchise information please CLICK HERE.