Charlotte (North)
Meet Abbey Reynolds
Owner, Spoiled Rotten Photography – North Charlotte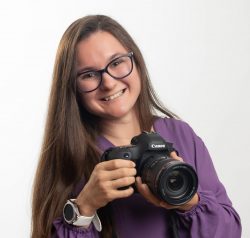 Hey, I'm Abbey!
Local North Charlotte Professional Photographer.
Striving to bring fun to picture day.
Always learning.
Wife of Jason.
Dog mom.
As a former Au Pair, I absolutely love kids. I came to the US in 2016 from England and haven't looked back since. I fell in love with North Carolina and the culture here. The smiles of children just makes my heart melt and I'll do just about anything to make them smile, whether it be "peeka boo" or making funny faces. I can't wait to capture the memories of the children in North Charlotte.
My husband and I moved to Arizona with the US Air Force for a while, but we have made our way back home to the Charlotte area. We love it here and don't ever see ourselves being anywhere different.
A couple of things to expect when you partner with me:
I promise to make your picture day as easy as possible through organization, open communication and the use of our stress free systems!
I love working with children and listening to the funny stories they share. My goal is to capture their unique personalities so that it shines through and parents will have beautiful portraits of this brief moment in time.
I can't wait to build relationships with you, your staff and students season after season.
Abbey adores children and thinks she has the most amazing job in the world creating beautiful preschool pictures in North Charlotte that families will hang on their walls forever. Abbey's Spoiled Rotten Photography studio currently serves families and schools in the North Charlotte area. If you wish to bring fabulous photography to your school that parents absolutely LOVE, please call Abbey at 704-709-1109 or e-mail Abbey@SpoiledRottenPhotography.com.