Event Dates: Fri, Sep 29, 2023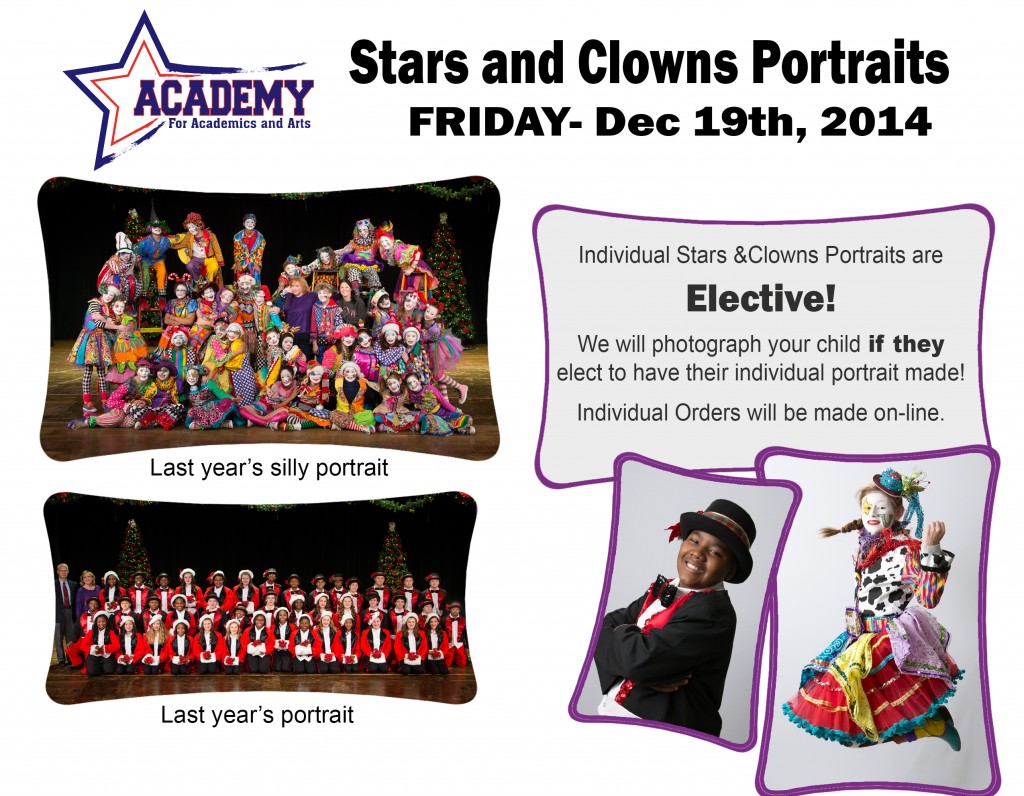 Check with your child… We are sending home an envelope and order form on Monday, Dec. 16th
Or you can download and print the order form here: Stars and Clowns Order Form
or place your order on-line:
Go to our website at: http://www.ezgophoto.com/hsv
Details:
We will take the group portraits first thing Friday morning, Dec 20th
If your child would like to take individual portraits we will take them after the group portraits. Individual portraits will be loaded to a gallery for on-line ordering. Individual galleries will be posted by the second week of January.
Group portraits are $10 each (for 5×7 or 8×10) IF YOU PURCHASE by Dec 20th. Late on-line purchases are $13 for 5×7 and $15 for 8×10.