SRP - Sessions with Melissa
Yearbook Samples
Event Dates: Mon, Jul 29, 2019
What: "School" Portraits
When: Monday, Aug. 29.
Location: Melissa's Studio (more info about location on sign up)
Session Fee: Waived with model release.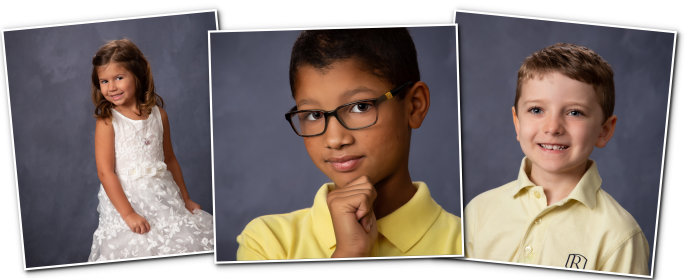 What to Wear?
Our backdrop for this year is blue. Not exactly like the one pictured, here… but the same recommendations for clothing:
Solid colors photograph best. Add layers and accessories for a more stylized portrait!
A couple notes about our Boutique School Portrait sessions:
1. We have on-line ordering! You'll get an email when your proofs are ready.
2. You'll have several images to choose from!
3. We have flexible packages- you can mix and match poses and sizes in a package.
4. Retouching is included in the price!
5. Digital options are available.

Thank you! We can't wait to create beautiful portraits of your precious students!