Mountain Road Elementary School (MRE)
MRE - 5th Grade - C&G
Event Dates: Fri, Apr 21, 2023
Mountain Road Elementary
5th Grade
Graduation Portraits
Spoiled Rotten Photography will be bringing an awesome cap and gown portrait experience to our school on April 21st!
Please see the info below about the session:

Registration is REQUIRED to participate so sign up today!
CAP AND GOWN PORTRAIT TIPS
MAKEUP Makeup should be natural NOTE…we will retouch any images that you order … so please do not worry if you have skin imperfections.
HAIR Please make sure that your hair is styled to wear a cap neatly. (Please do not use large bows or other hair accessories.)

JEWELRY Simple is best.  Jewelry that is large or bold may be distracting.
CLOTHING Some of your clothing may shown under the gown – please dress in something solid with no patterns near the neckline.
SHOES may show in some pictures
ORDERING INFORMATION
We'll send you a private on-line gallery to view and order their portraits.
You'll have a week to order your portraits.
A typical proof set will have 6-9 images.
8×10 units (1-8×10 or 2-5x7s or 3-4x6s or 4-4x4s or 8 wallets) start at $20
To view the full price menu, please click here and scroll to the "Campus Candid" heading for our full offering for 5th grade graduation portraits!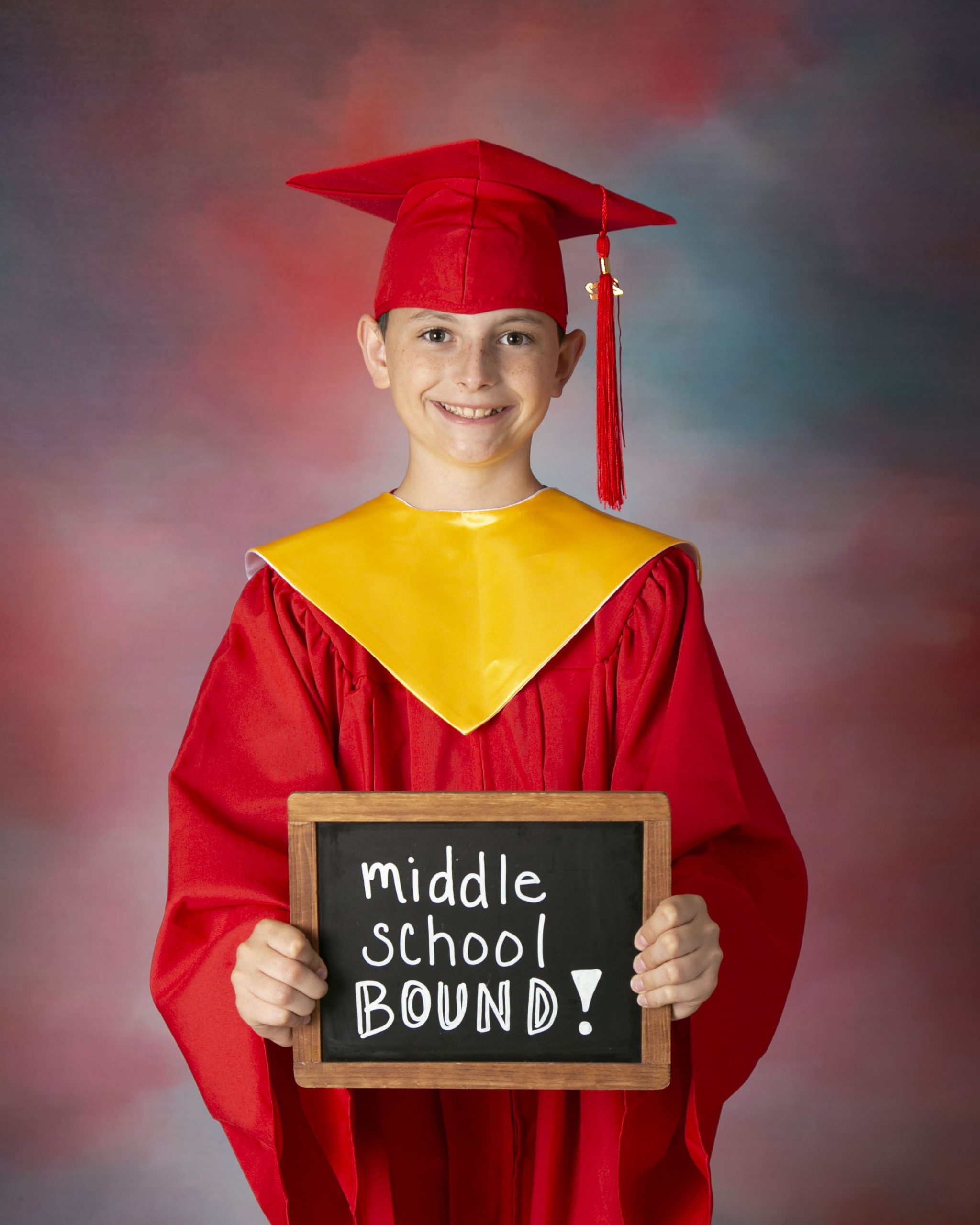 QUESTIONS??
Email Christine@SpoiledRottenPhotography.com.