Owens Cross Roads Church of Christ Early Learning Center
Campus Candids and Cap & Gown
Event Dates: Tue, Apr 4, 2023
**PLEASE NOTE: Those children who are graduating out of the program will NOT be photographed on the white brick. They will be doing graduate portraits. The gowns will be blue but the description for those is at the bottom.


No sign up is required! We photograph everyone.
We photograph each child individually (sibling portraits are reserved for mini-sessions)
Your school will tell you your assigned portrait day.
We come to your school, make silly faces, sing songs & play peek-a-boo.
Our mission is to capture beautiful authentic portraits of your child.

Solids & small prints are best!
Layers and accessories are great!
Avoid bold patterns & stripes.

We'll email you a private link and access code to view your portraits.
You'll have one week to order from your on-line private gallery.
Prices start at $20 a unit (a unit can be 1- 8×10, 2-5x7s, 3- 4x6s or 8 wallets)

Your Spoiled Rotten Photography Family is excited to create beautiful indoor school pictures of your sweet babies!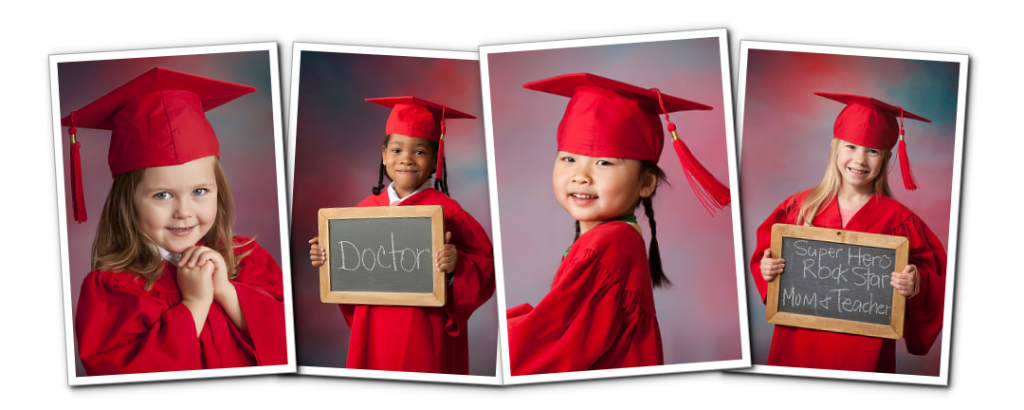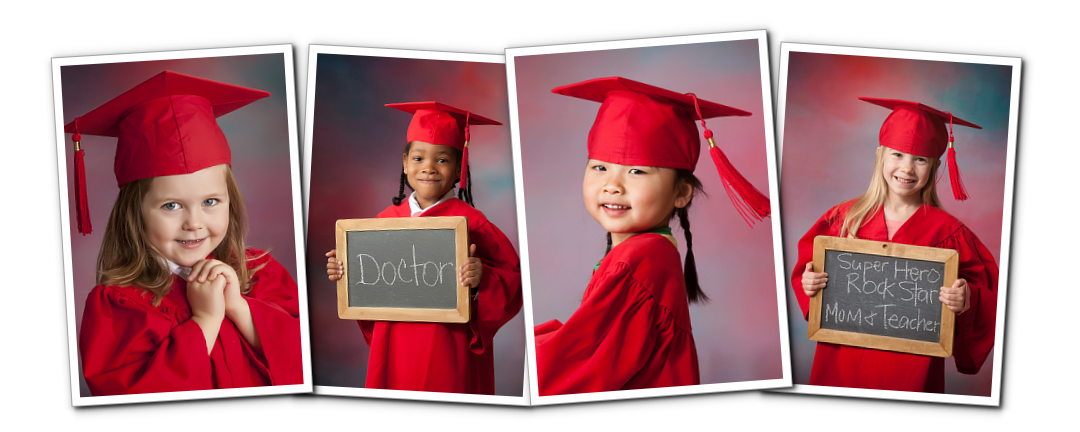 WE LOVE our Little Graduates Sessions!
This is a wonderful way to celebrate this momentous milestone! The kids are so full of life, confident and fun! Let us capture their BIG personalities with this special session!
cap and gown pictures.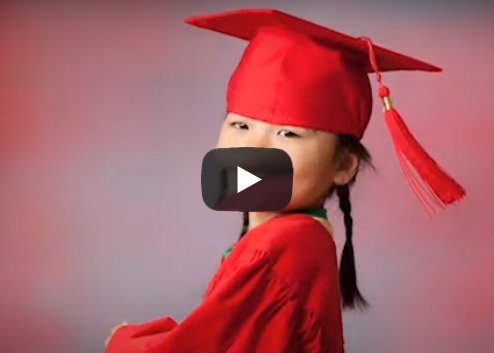 Your school's caps and gowns are BLUE.
Please make sure your child's hair is styled to wear a cap neatly. (Please do not use large bows or other hair accessories.)
Some of your child's clothing may show under the gown – please dress them in a plain white shirt with no writing or patterns near the neckline.
Shirts with collars are great, but please make sure they are neat and ironed.
Ties for boys make a nice appearance under the gown.
Shoes will show in some pictures.
Check out some of our sample images here: Cap and Gown Pictures Gallery

We ask the kids what they want to be when they grow up. If you have any props that match your child's chosen occupation… please send them! We bring lots of options for traditional choices like doctor, teacher and police officer, but some children are super creative in their choices!
—————–
Spoiled Rotten Photography studios are locally owned by professional photographers who specialize in boutique school and preschool portraits. We are currently located in: Huntsville, AL, Birmingham, AL, Rogers, AR, Phoenix, AZ, Scottsdale, AZ, Colorado Springs, CO, Denver, CO, Castle Rock, CO, Destin, FL, Jacksonville, FL, Alpharetta, GA, Buckhead, GA, Kansas City, KS, Charlotte, NC, St. Louis, MO, Springfield, MO, Charleston, SC, Columbia, SC, Brentwood, TN, Franklin, TN, Austin, TX, Plano TX, Frisco, TX, San Antonio, TX, Katy, TX, Warren, OH and Cleveland, OH.