SRP - Sessions with Melissa
Paws with Claus - Humane Society Fundraiser
Event Dates: Sat, Nov 19, 2022
Paws with Claus!
A fundraiser brought to you by Spoiled Rotten Photography, The Flower Shoppe of Providence and Santa!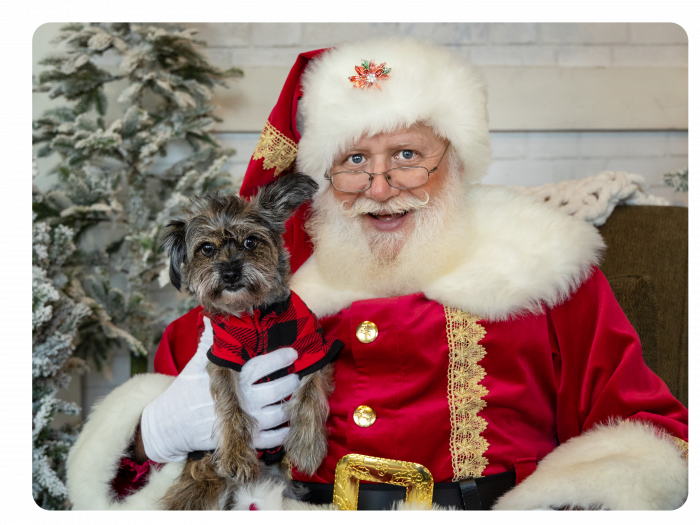 Details
Sessions will be on Saturday, Nov 19 at the Flower Shoppe of Providence (2 Off Broadway St NW Ste 102, Huntsville, AL 35806)
PET PHOTOS ONLY (if you'd like your humans photographed, we have another fundraiser event on Dec 3rd)
Bring your sweet fur baby for an epic portrait of them with the jolly old elf himself!
A minimum donation of $35 for the session fee.
Digital files can be purchsed starting at $20 per file.
All proceeds will be donated to the Grater Huntsville Humane Society
Want your humans photographed with Santa? Dec 3 we are having a Fundraiser for Kids to Love! CLICK HERE for more info.
Sign Up
When you sign up, you'll choose your portrait session time.
If there are NO sessions left, please join the wait list- we'll let you know if a session becomes available.
Hints
Know Your Dog's Comfortability With Strangers
Make sure to move slowly and stay in tune with your dog's body language. If your dog's ears are pinned down, the tail is in an upright position, or the body is trembling or shaking, it might be a sign that they are overwhelmed or stressed out.
If your fur baby is fearful in large crowds, or does not care for meeting others, you might NOT want to participate. If your dog bites – PLEASE DO NOT participate— maybe stage a photoshoot at home.
Bring Your Pup's Favorite Treats
Practice at home with your dog's favorite treats, and bring plenty to the session … they are helpful in encouraging your dog to look at the camera, introduce your dog to Santa and be more comfortable.
Move Slowly When Introducing Santa
Allow your dog to sniff Santa first! Allowing your fur baby to warm up to Santa slowly will help ease their anxiety- maybe even give Santa a treat to give to your dog to build some trust.
Dress Your Pup in Their Holiday Best
Dress them up in their holiday finest! Christmas sweater or a sweet little red bandana will bring a festive flair to your images!
Practice Your Training Commands
Practice "sit" and "stay" so they don't come running back to their favorite human! If needed, you can position yourself behind the photographer with a favorite treat or toy to get their attention and a "happy" face for the photo.
We can't wait to see you and your fur baby!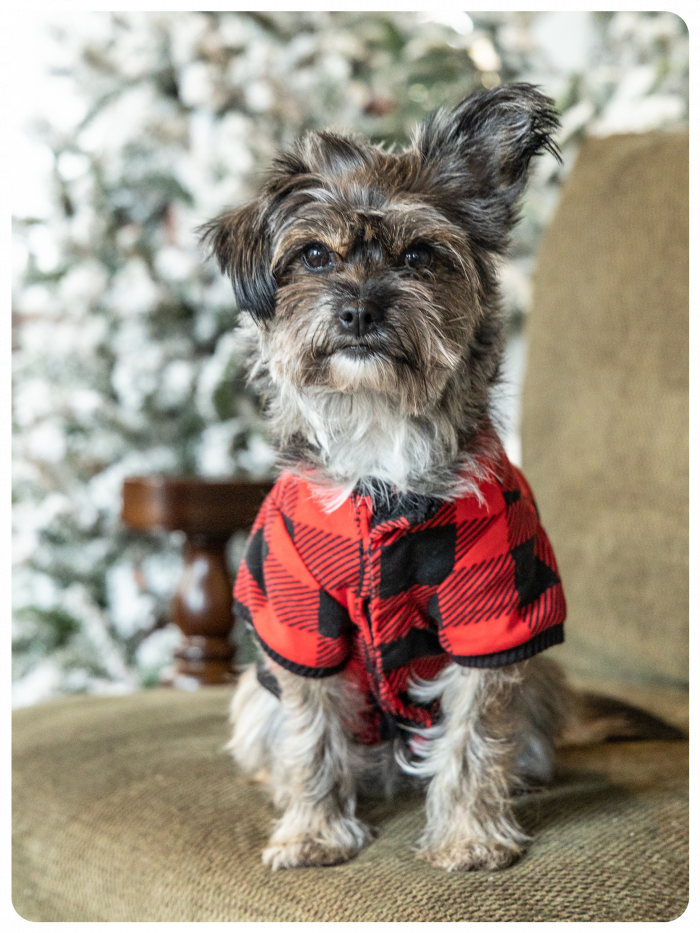 —————–
Spoiled Rotten Photography studios are locally owned by professional photographers who specialize in boutique school and preschool portraits. We are currently located in: Huntsville, AL, Birmingham, AL, Jacksonville, FL, Alpharetta, GA, Buckhead, GA, Colorado Springs, CO, Denver, CO, Castle Rock, CO, Charlotte, NC, Charleston, SC, Brentwood, TN, Franklin, TN, Austin, TX, Plano TX, Frisco, TX, San Antonio, TX, Katy, TX, Kansas City, KS, St. Louis, MO, Springfield, MO, Rogers, AR, Phoenix, AZ, Warren, OH and Cleveland, OH.
For more information about Spoiled Rotten Photography, please visit our website: www.SpoiledRottenPhotography.com For franchise information please CLICK HERE.