Matilda Jane Photo Sessions
Published on October 15, 2015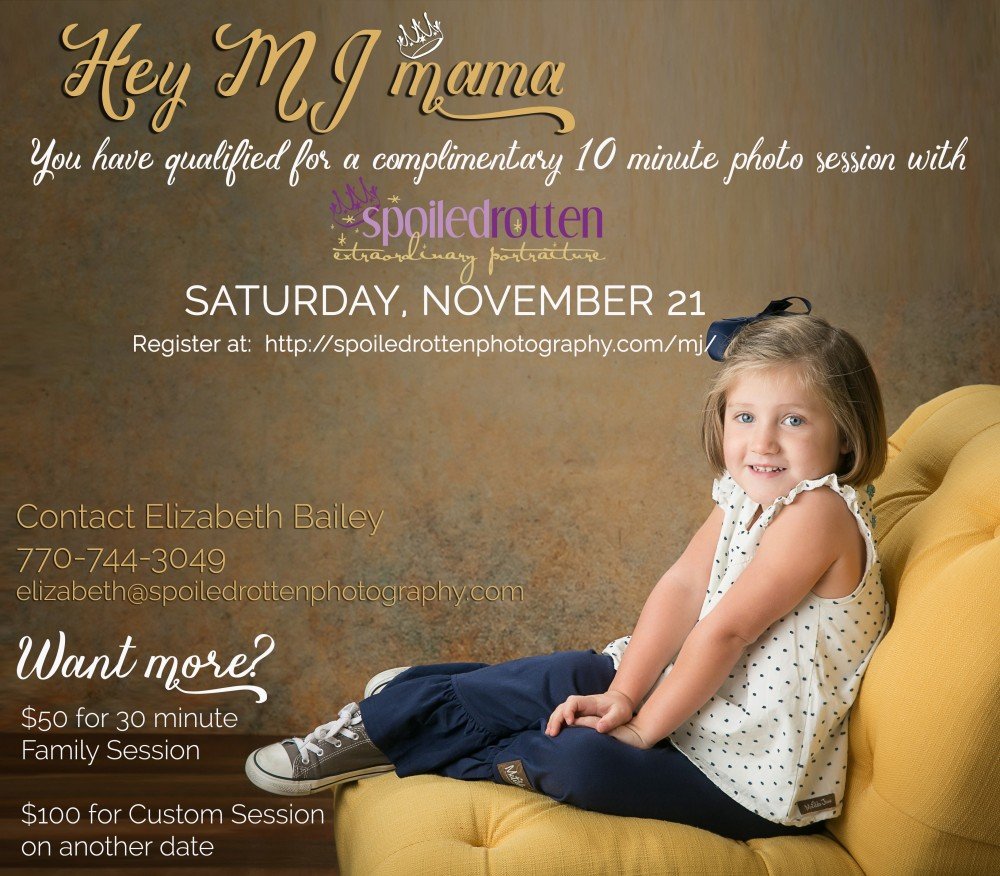 This season you purchased an adorable ensemble for your daughter from your favorite trunk keeper, Kim Eilers, now let your daughter be the star of her own show!  Bring your daughter in her favorite "Friends Forever" ensemble on Saturday, November 21 for a fresh, fun, Fall portrait session.  You have qualified for a complimentary 10 minute session.
Saturday, November 21     8:30-3:00 pm
Sign up here: Matilda Jane Friends Forever Sessions
Investment: A 10 minute session is complimentary to you with your daughter wearing her new Matilda Jane ensemble.
You may choose to upgrade to a 30 minute family session for $50.  If you are looking for a bit more, you may schedule a custom family session on another date for $100.
8×10's start at $25 (and are less if you purchase a package)
When you SIGN UP leave a note about a preferred session time.
Ordering: You will be sent an access code, within a few days of your session, to view and order your portraits on-line.  No high pressure sales, you will have a week to place your order online through your private online gallery.
Digital options are available for use in holiday cards or other photo gifts!  All prints and products will arrive before Christmas!
Sample Gallery: Autumn Splendor  (Get ideas for clothing and see the set you will be photographed on)