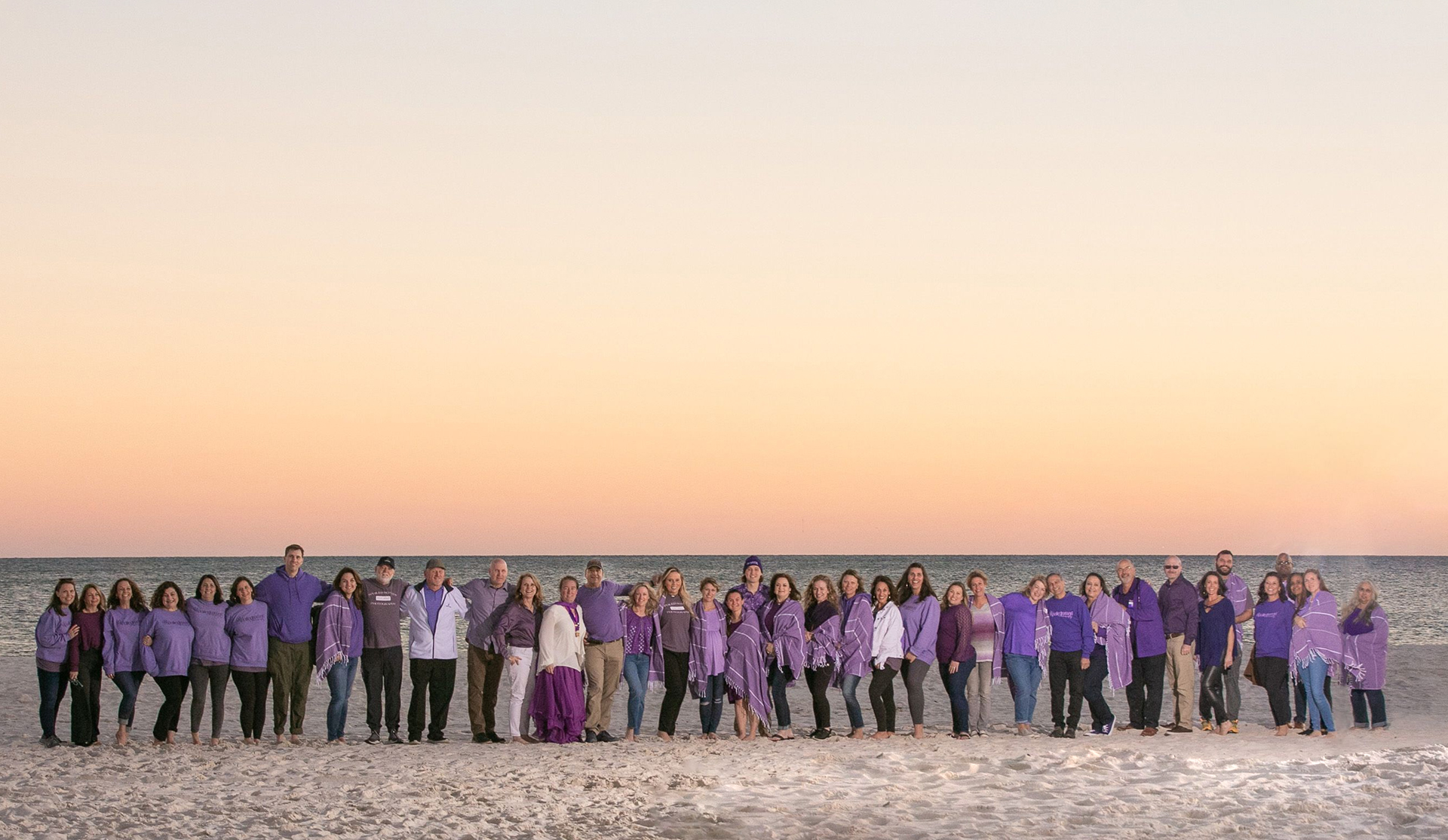 2023 Annual Conference 'SAIL'
Published on February 11, 2023
Our franchise family recently gathered at the most amazing beach house in Gulf Shores, AL for our annual conference.
This year's theme was… SAIL!

Together we will move smoothly and rapidly in a confident manner.
Four days, we came together to learn & be inspired, improve our skills, recognize our achievements, and fellowship.
We kicked off the week with our top franchise earners for an all-inclusive relaxing hang out before conference began.
The highlight of our time together was a private yacht tour complete with a private chef and a surf and turf dinner.
View this post on Instagram

We held sessions on Goal Setting, DISC Profiles, New Software Rollouts, Handling stress on our bodies, Learning from quality images, Practice photographing on 2023 sets, Learning from our 250K Club Panel, Ideas for getting new accounts, Wealthy Franchise book discussions on the beach, Outdoor lighting, and lots of conversations among friends and fellow franchise owners!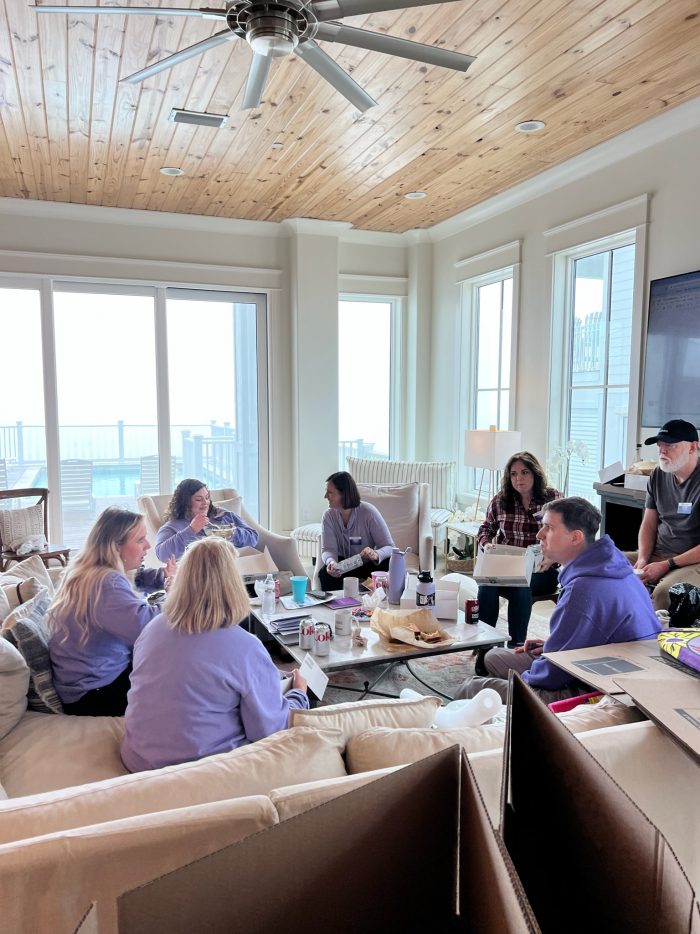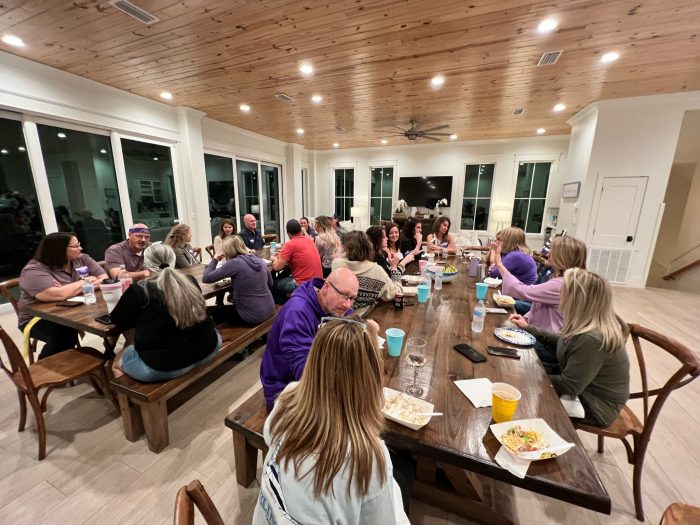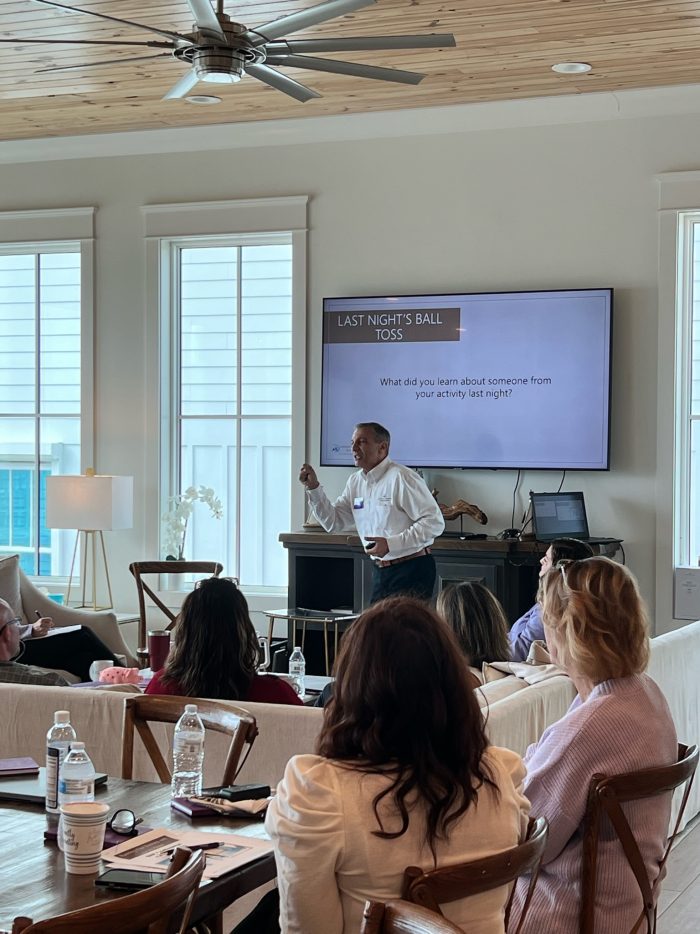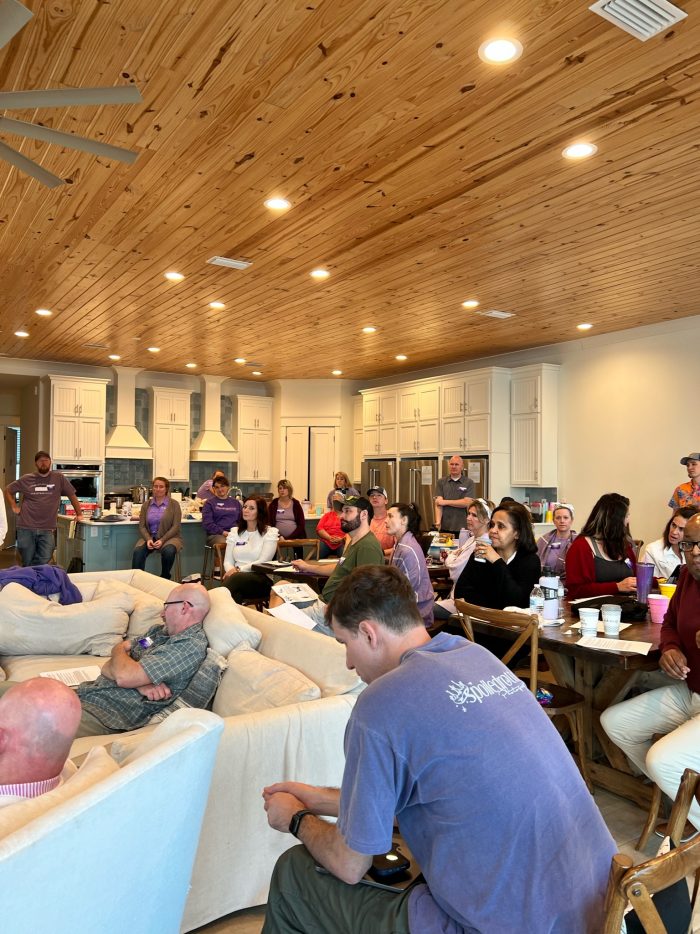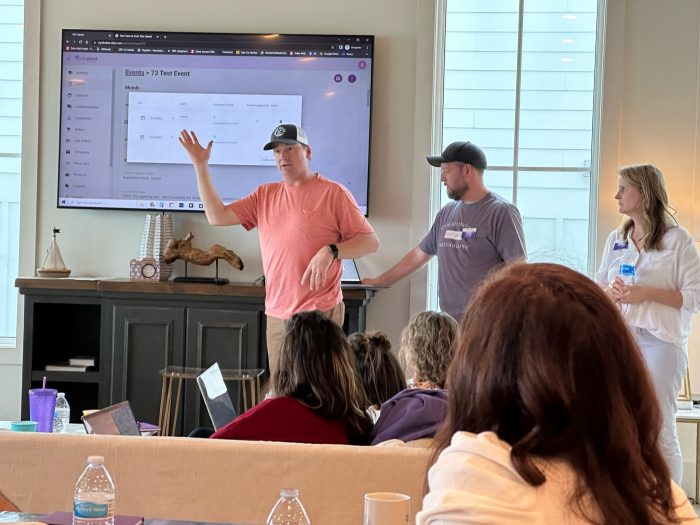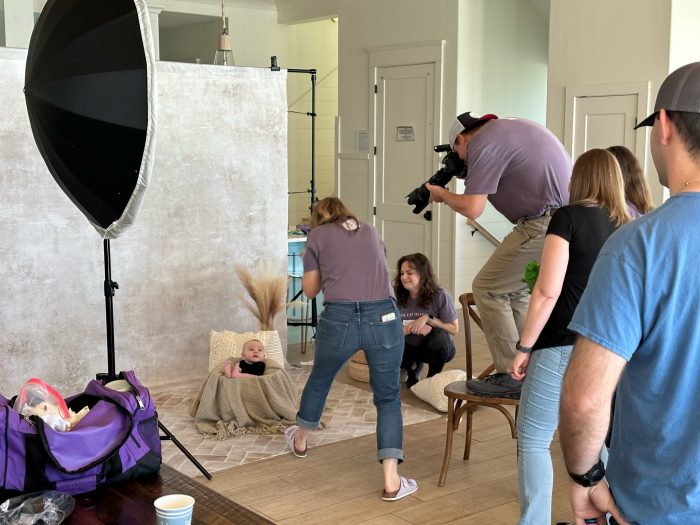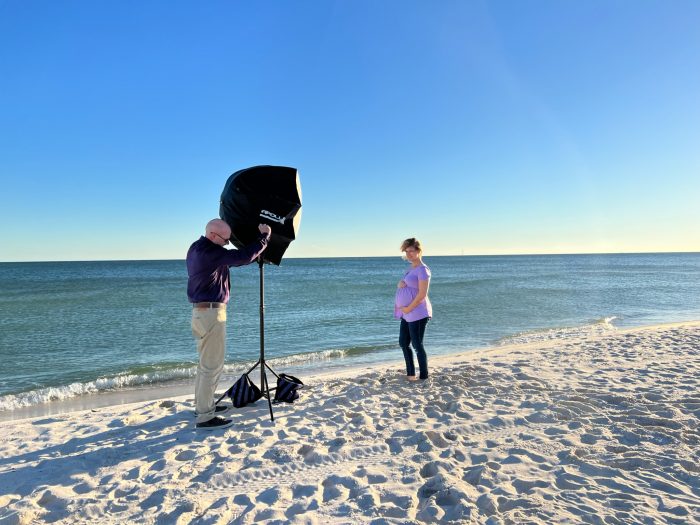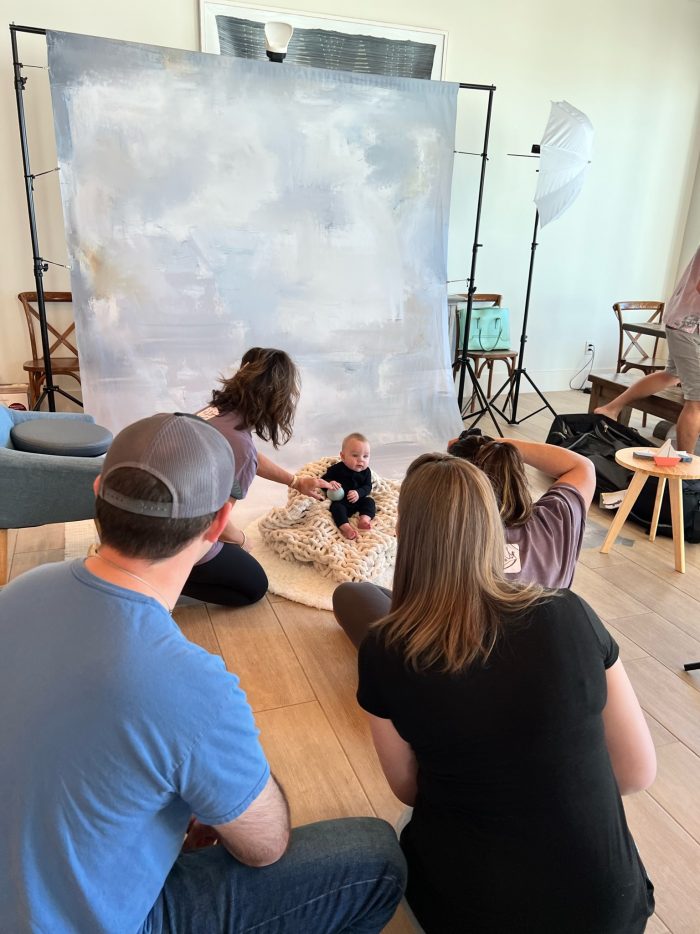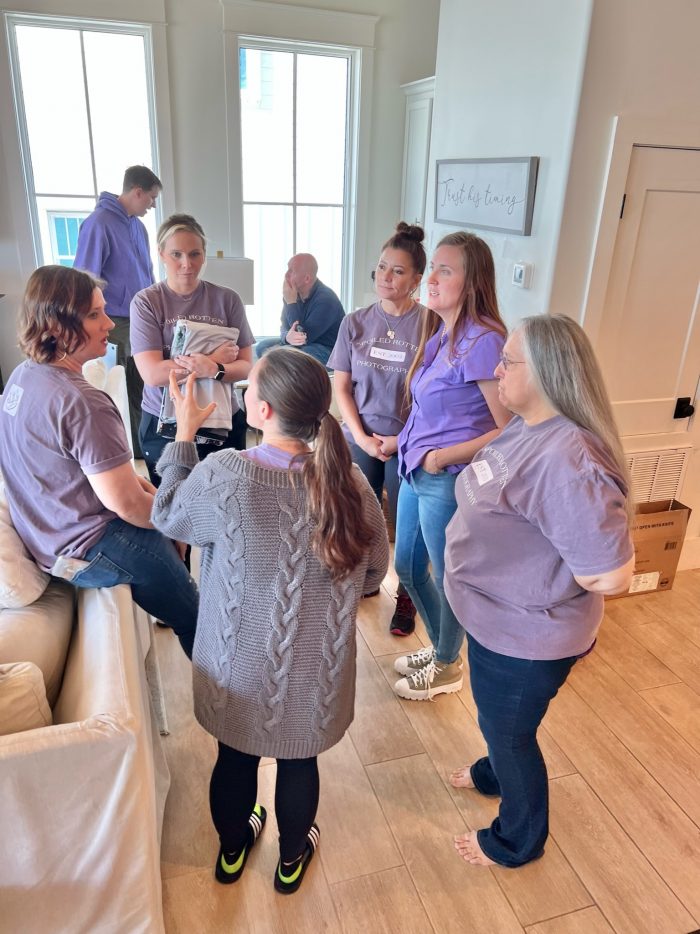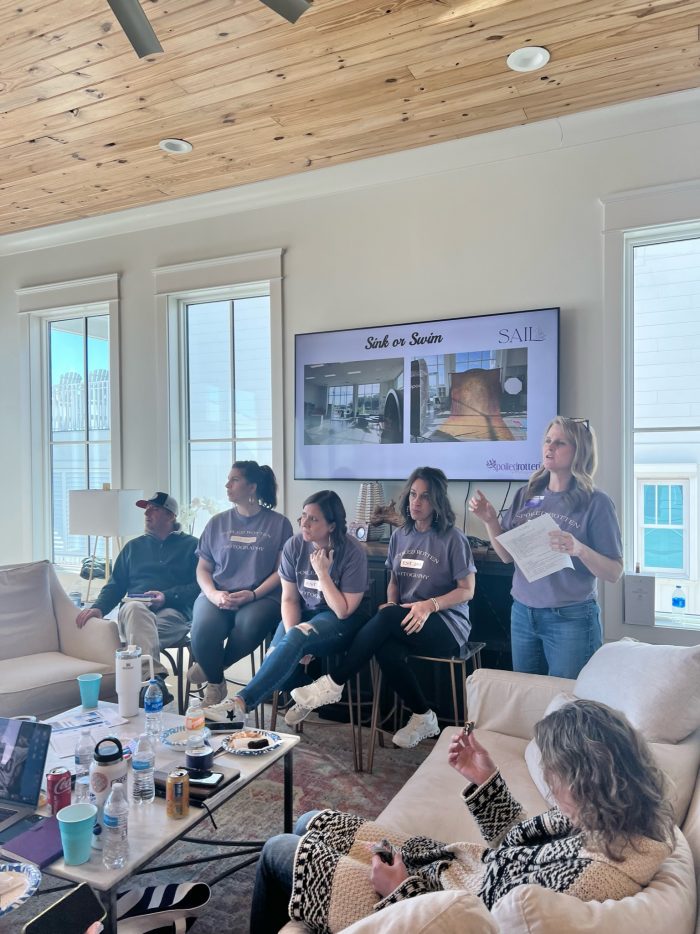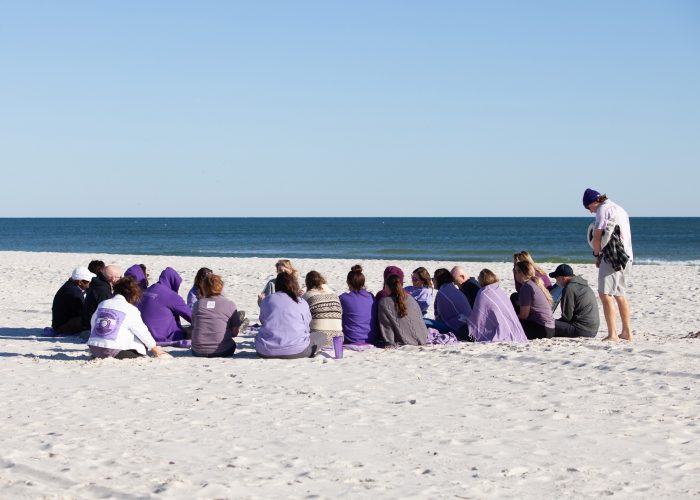 Build A Boat Team Building Activity
Jim Fadell lead us in an amazing discussion of the DISC personality profile types to help us learn to work with different people we work with in our businesses. We then broke up into 4 working groups trying to evenly disperse our personality types. Each group was given the same set of materials and given 1.5 hours to design and construct a boat that would carry one of their members across the pool for the Purple Regatta challenge. Unspoken rules may or may not have been broken in extra materials used in construction. This activity brought fun, frustration, and key takeaways for everyone involved. Each boat was judged on creativity, presentation, and its success in the pool.
Check out the reel below to see how each team did in the race and to find out which team won overall.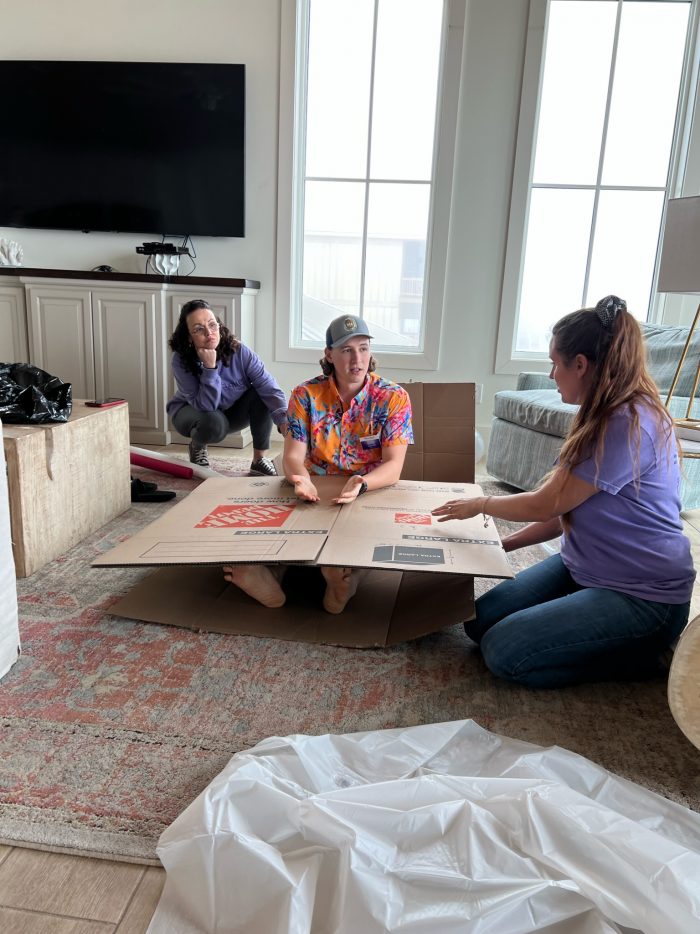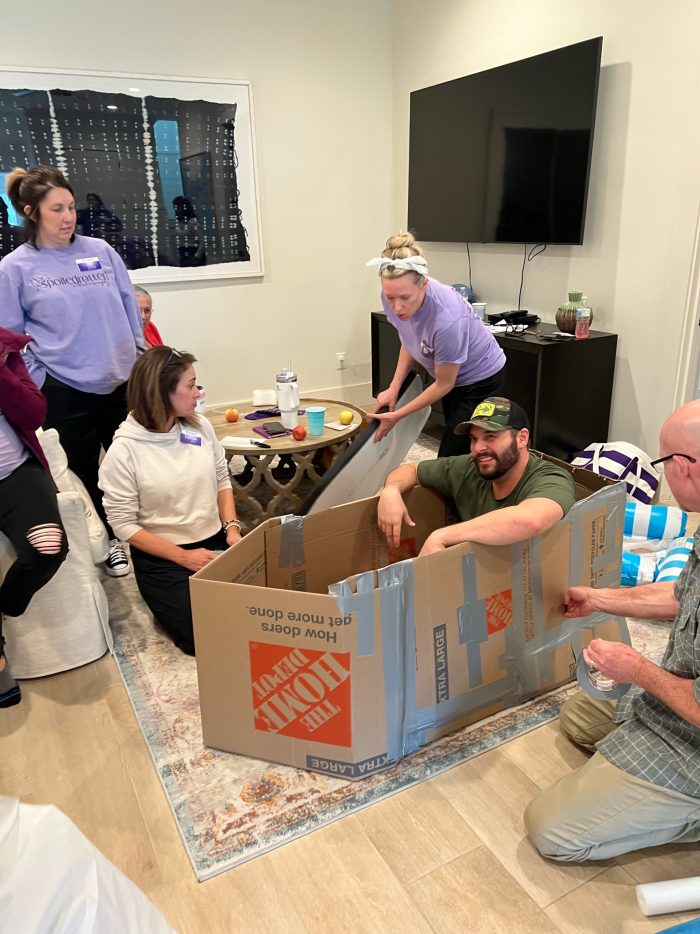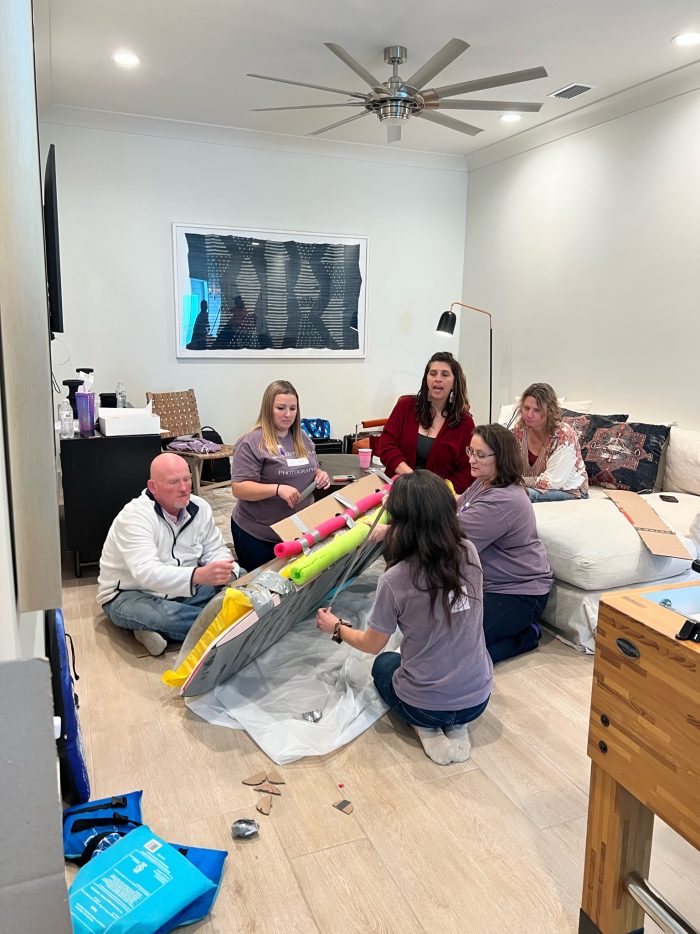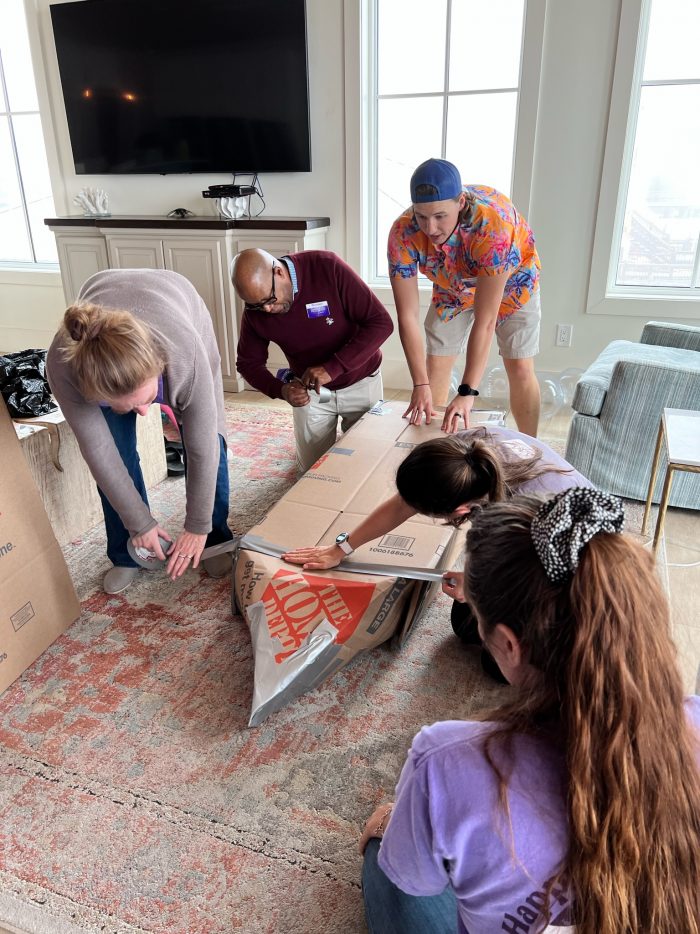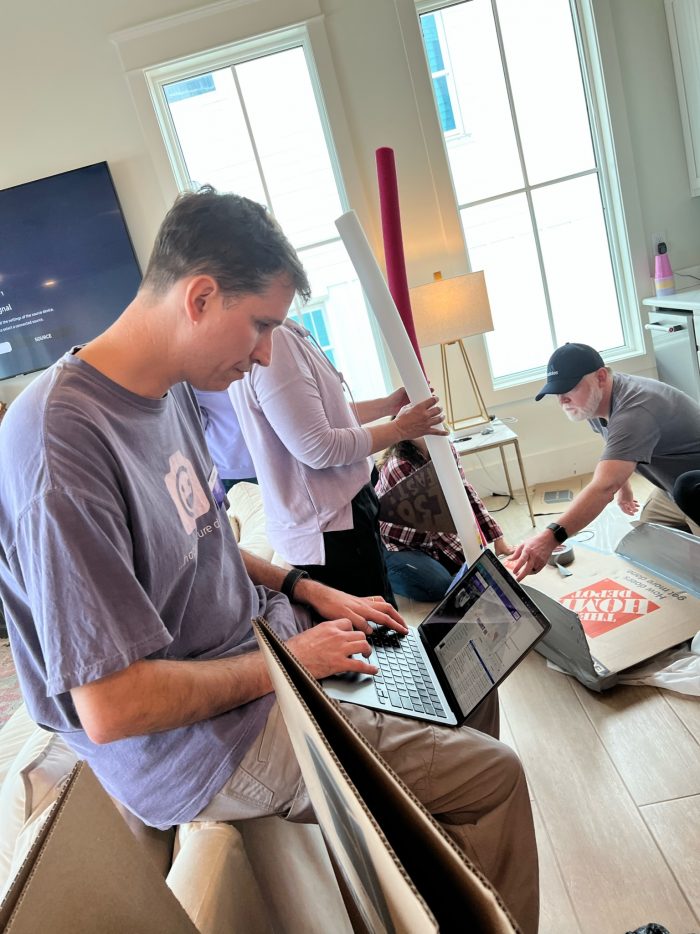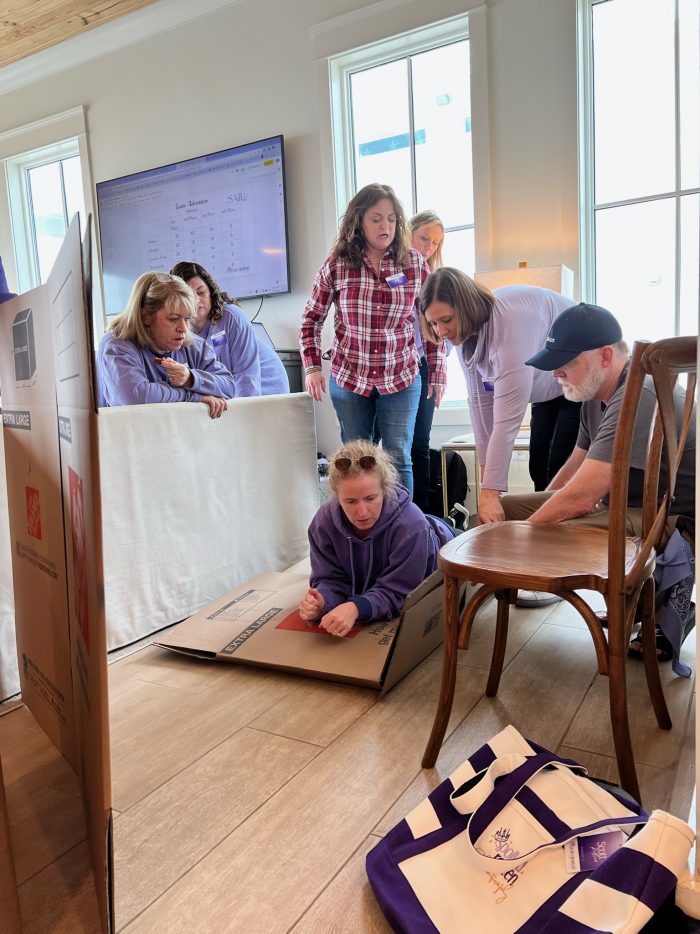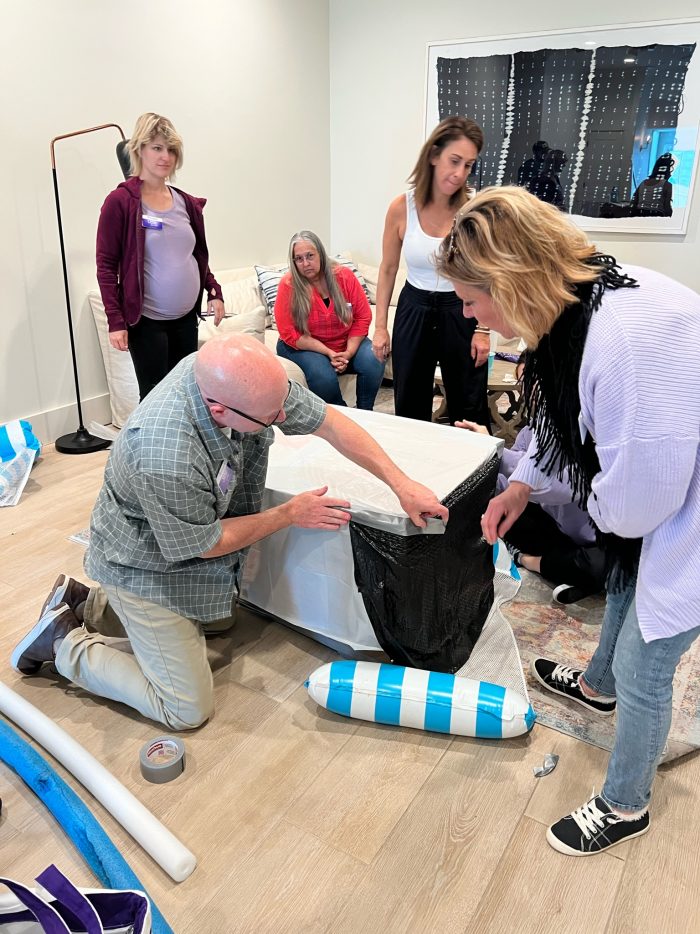 View this post on Instagram
We spent time learning and using our new Spring Set, Seaside. We truly strive to create a beautiful, authentic, portraits that will be cherished forever…. not just a school photo! One of the ways we refine our skills is through our print competition. We mixed things up a bit this year with image competition. We enlisted 3 esteemed judges, Jeff White, Cindy Shaver, and Maria Moore to judge our work before we came together at conference. Their scores determined merits and category winners.
Here are the 1st place winners in each category… and see the slide show for all our award winning images!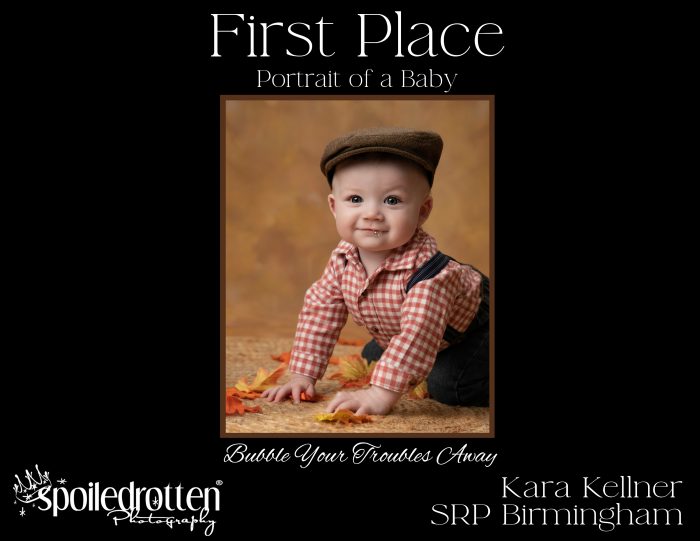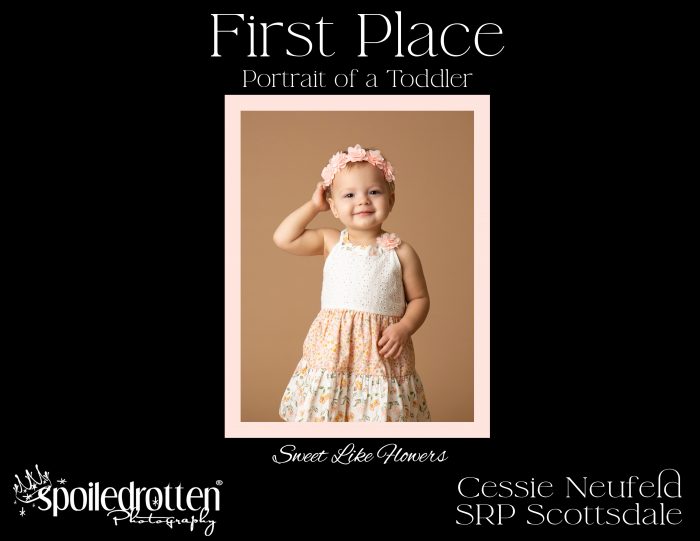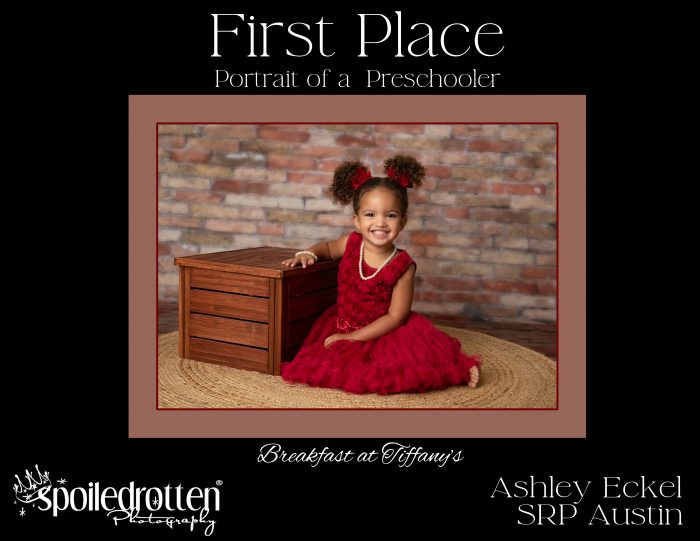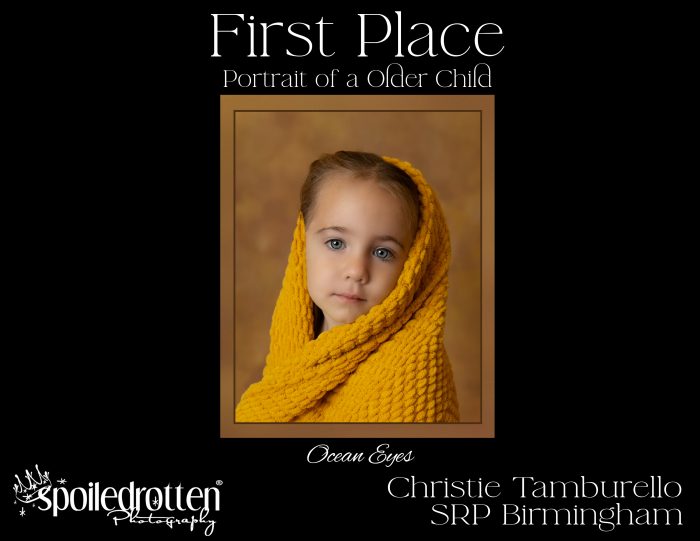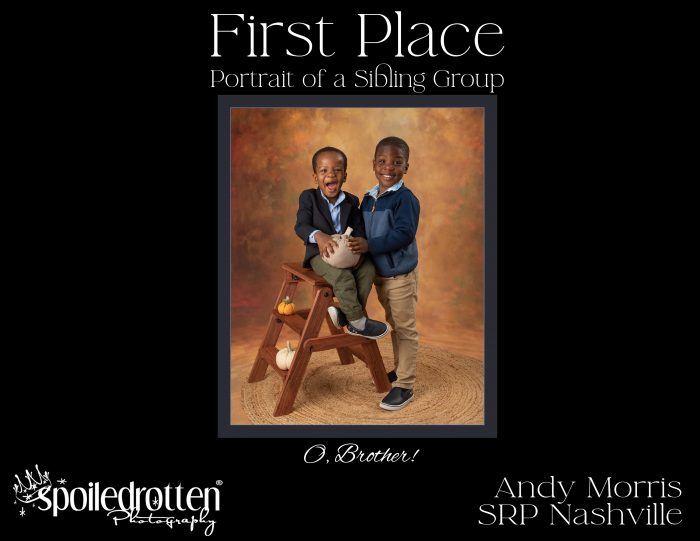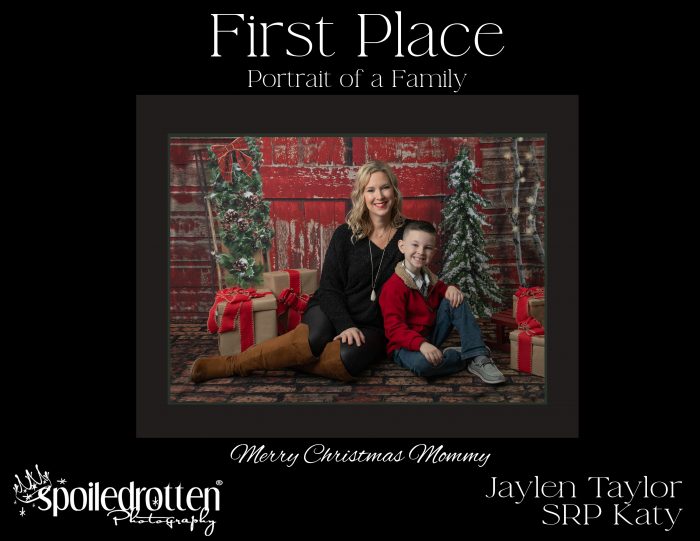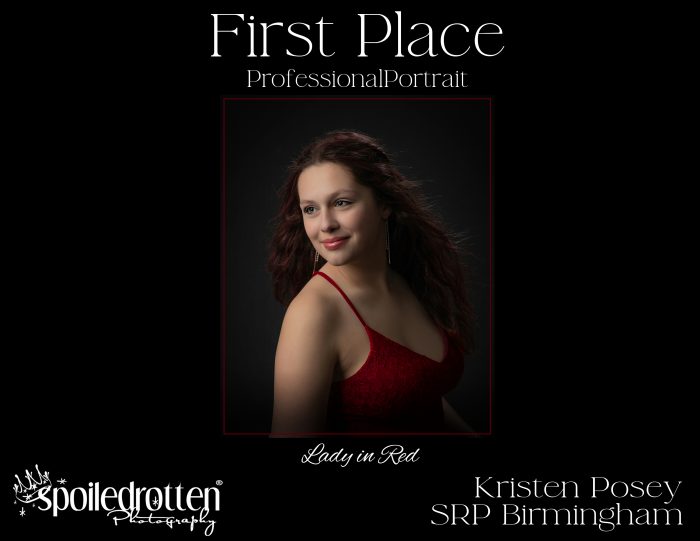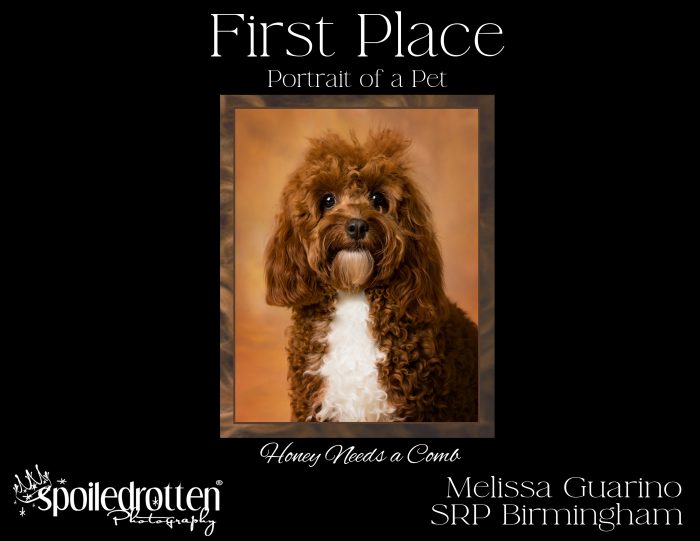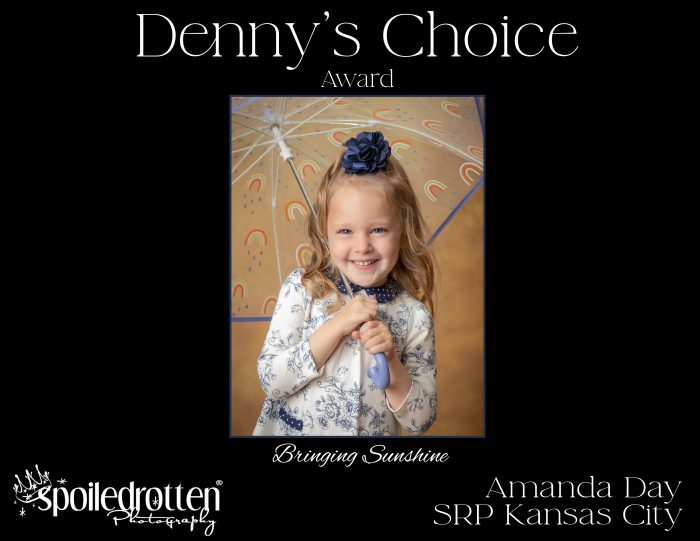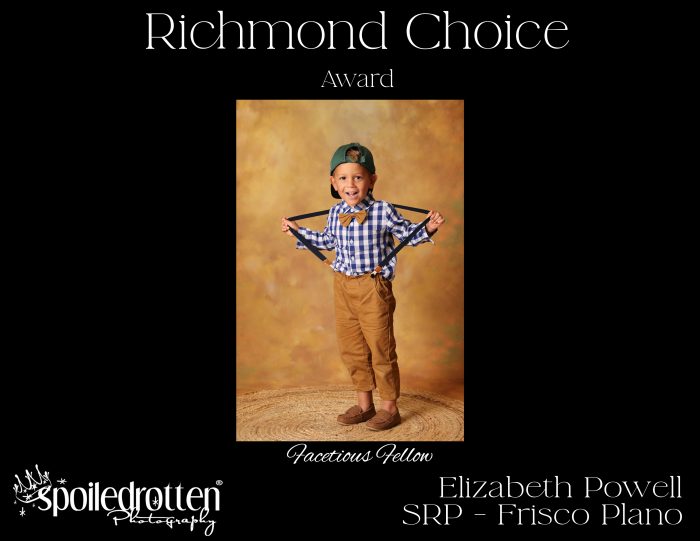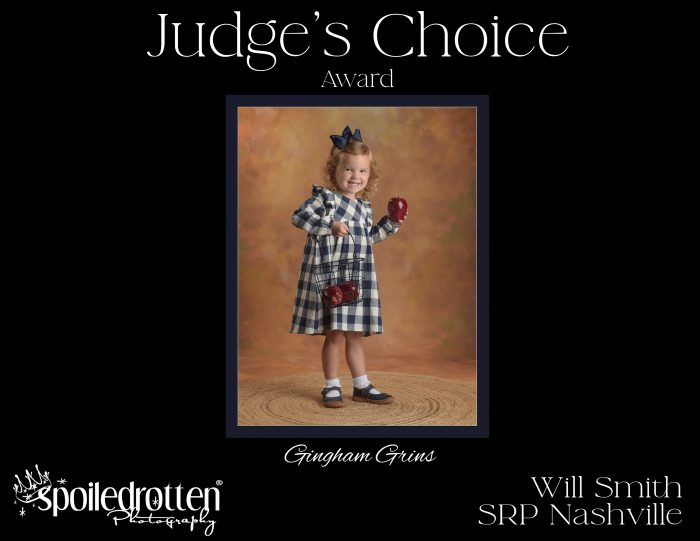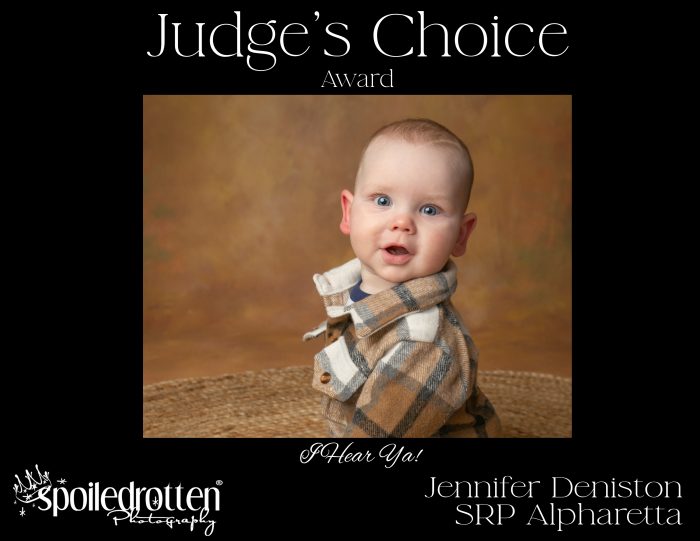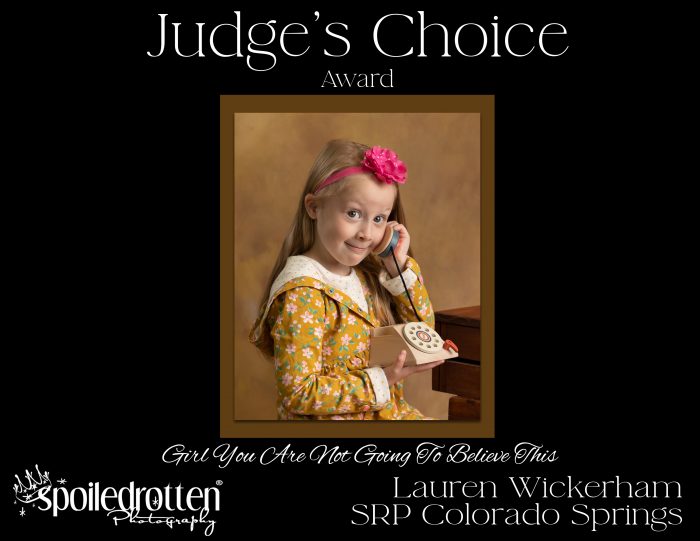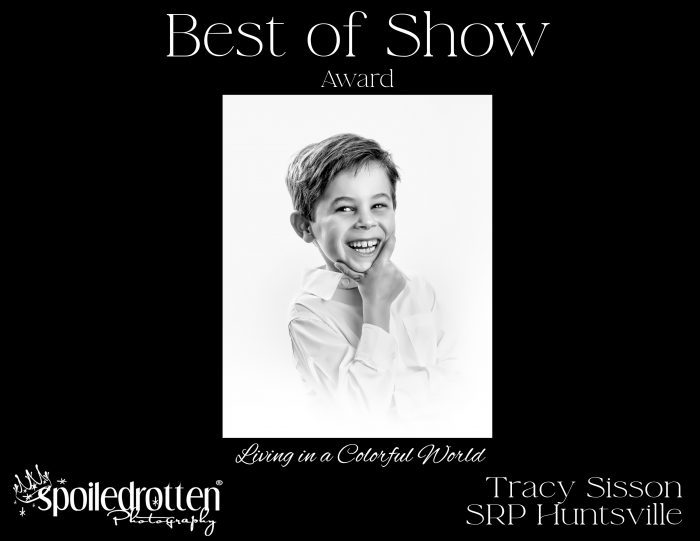 Each year we recognize franchise owners who have performed well, contributed to their communities or have shown our core values to the upmost degree.
Click Here for ALL 2022 franchise awards
The highest award that a franchise owner can be awarded is the purple crown award. The Purple Crown Award is the highest accolade that we award one franchise owner each year who excels in all our core values from the previous year. This year's recipients, our Birmingham, AL owners, Scott and Kara Kellner.

Congratulations Scott and Kara and Team! We applaud you for:
Advocacy – seeking ways to serve your community: You gave your services to Childcare Resources and provided headshots for a local police department.
Excellence – providing exceptional quality portraits and great customer service: You earned many of our highest scores in print competition and walked the extra mile with your customers!
Respect – always showing concern and dignity for your customers and franchise family.
Legacy – operating your business to strengthen your commitment to family and community: You increased your annual sales by 50K+ and created more jobs!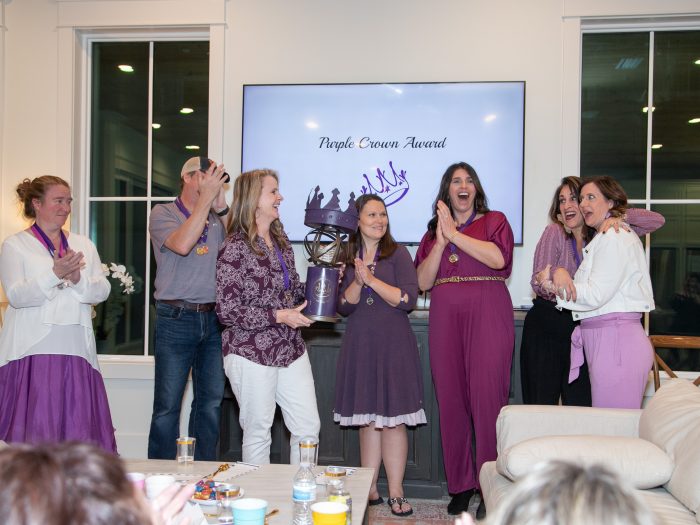 Kara was shocked to earn this award for the second time! This award has been held in the hands of Elizabeth Bailey, Will Smith, Heather Sams, Christine Mamon and Patricia Mesi, and Scott and Kara Kellner.
This year Spoiled Rotten Photography celebrates its 20 year Anniversary since this boutique preschool photography business began in Huntsville, AL. When Melissa Tash discovered she could make a living for her family focusing solely on photographing preschoolers she knew she had to share this concept with other families and the franchise was birthed 10 years later.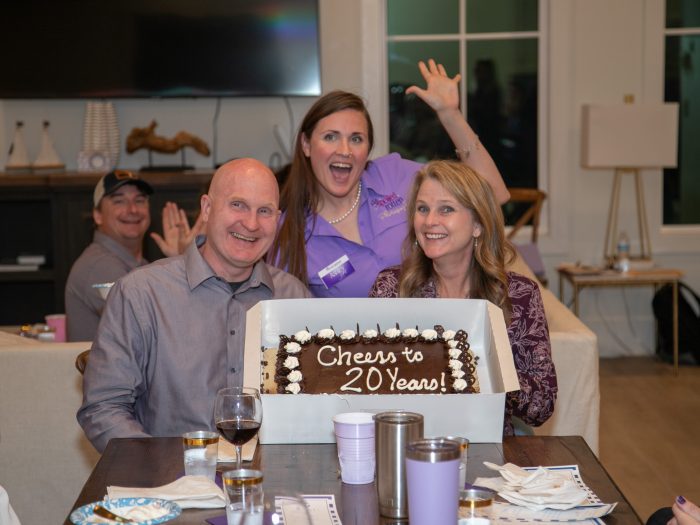 Melissa Tash recognized and honored Elizabeth Bailey and Will Smith as the first 2 franchise owners and their 10 years with Spoiled Rotten Photography with a custom quilt featuring years of their old tshirts.

Do you love your work family? I do! It is an amazing blessing to work with people who you not only share your core values with, but you genuinely, LOVE! It is an honor to serve them and do life with them! Here is our annual group portrait on the beach before our awards dinner.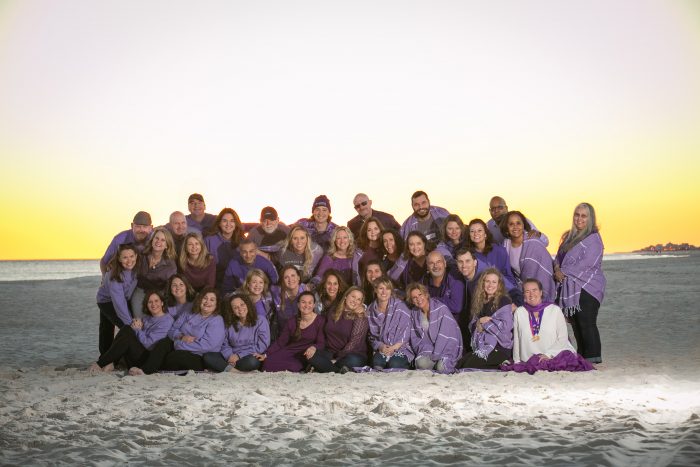 One of our core values is Advocacy. Serving others is very important to us! Some of the most precious, giving humble people are those that serve by raising children that were not born to them! Foster, Adoptive, Kinship families – we salute you! We are honored to give complementary sessions for foster and adoptive families each year at conference. We had 3 local families who were able to join us at the beach house for sample sessions on our upcoming Spring and Fall sets.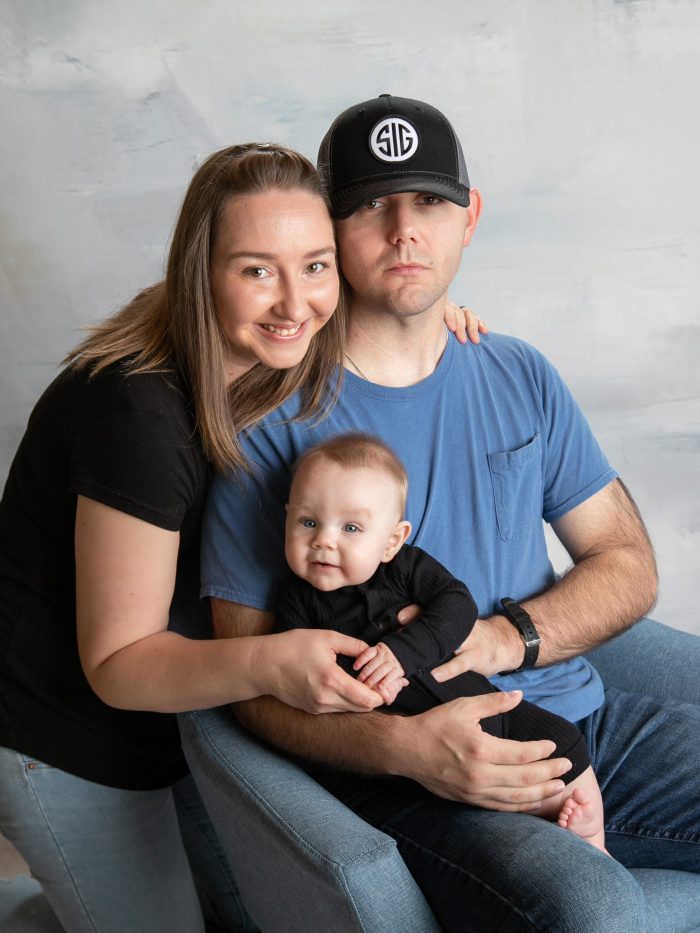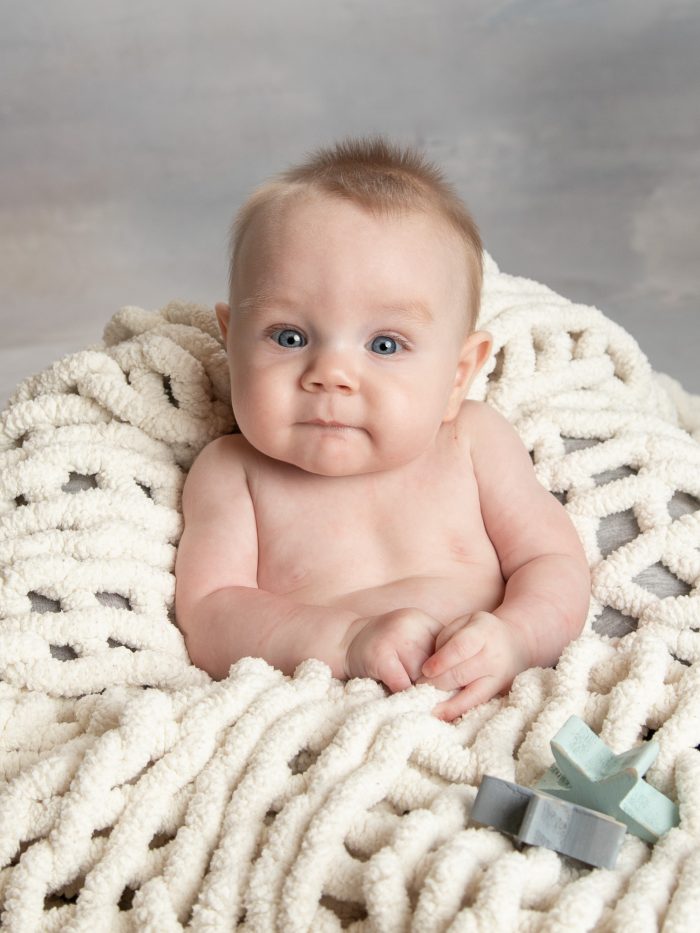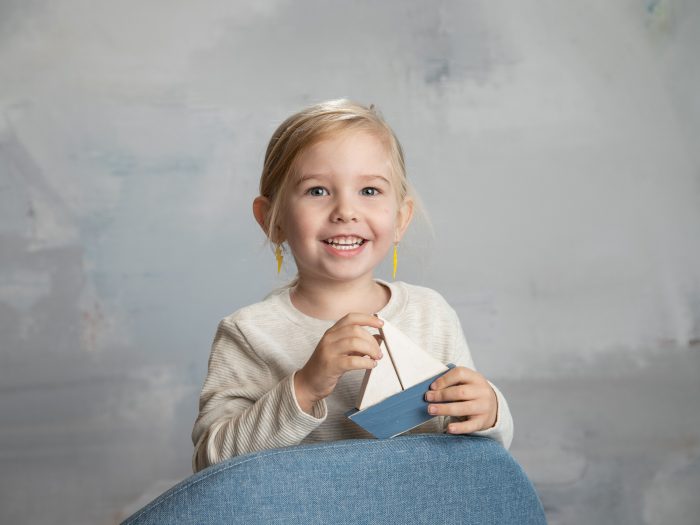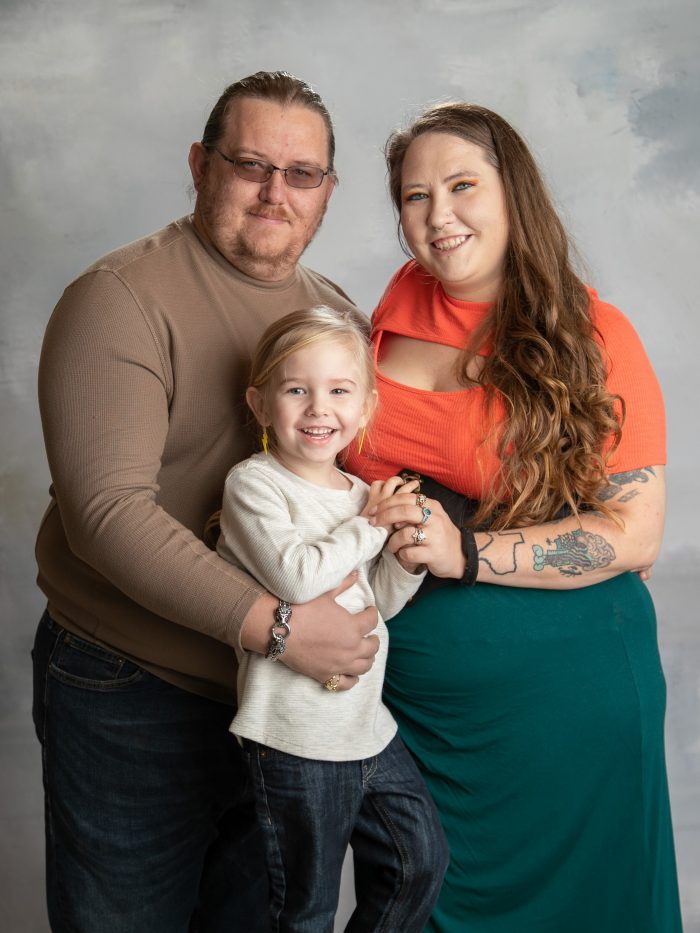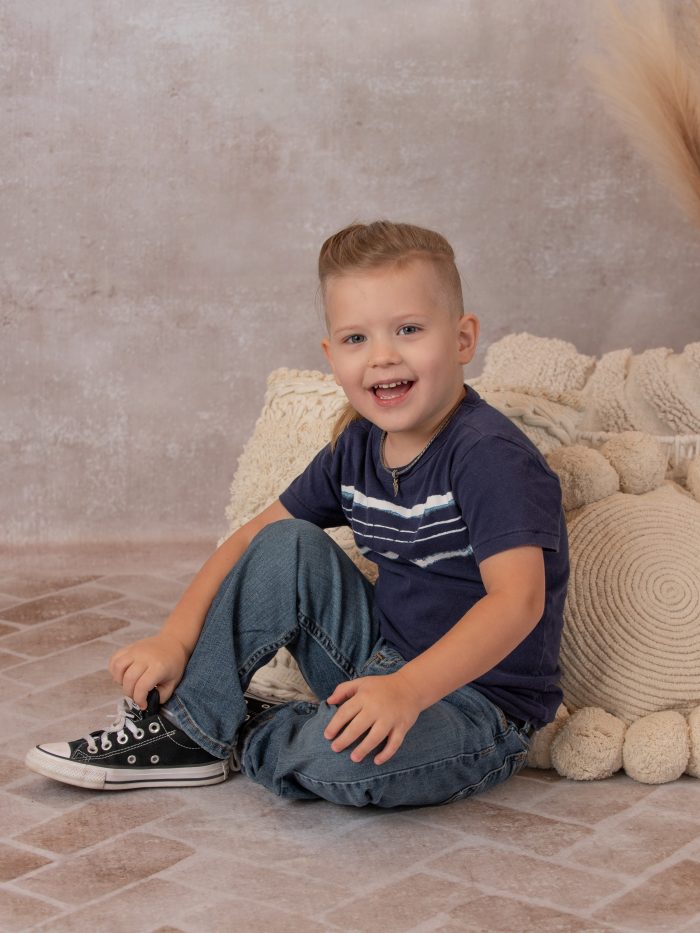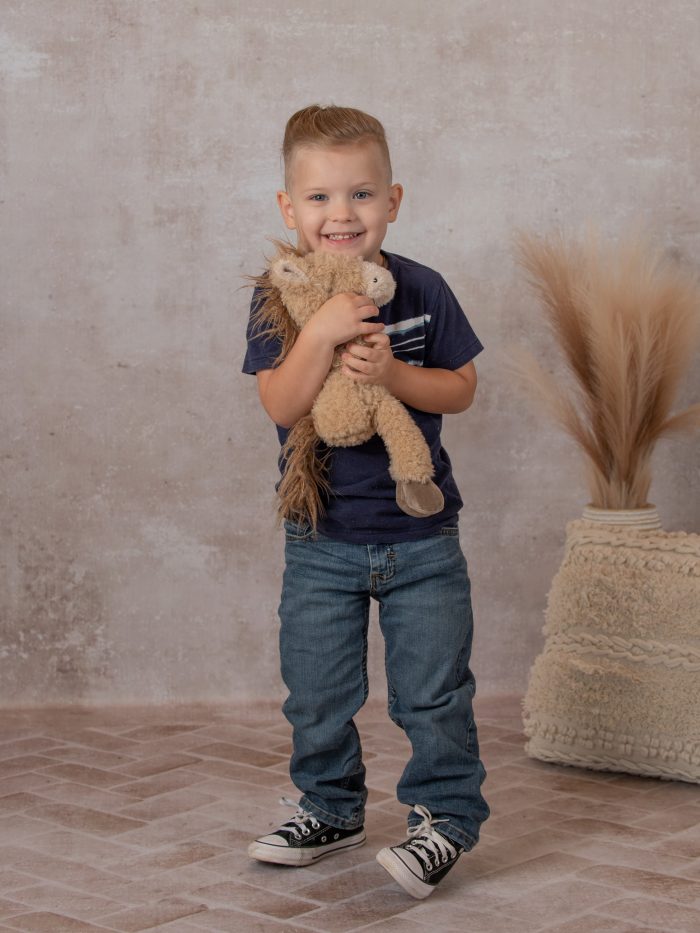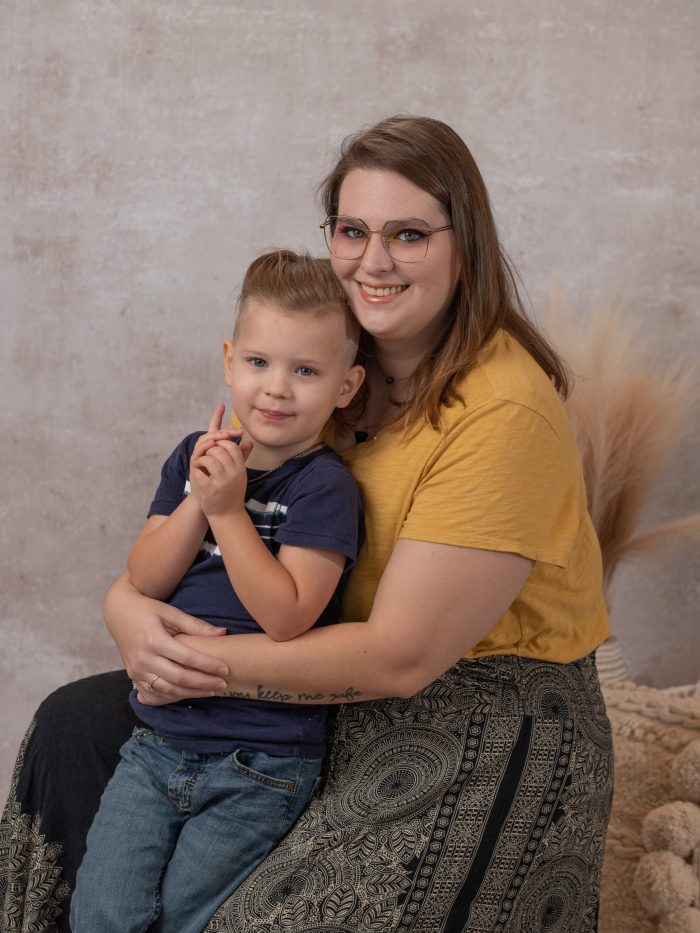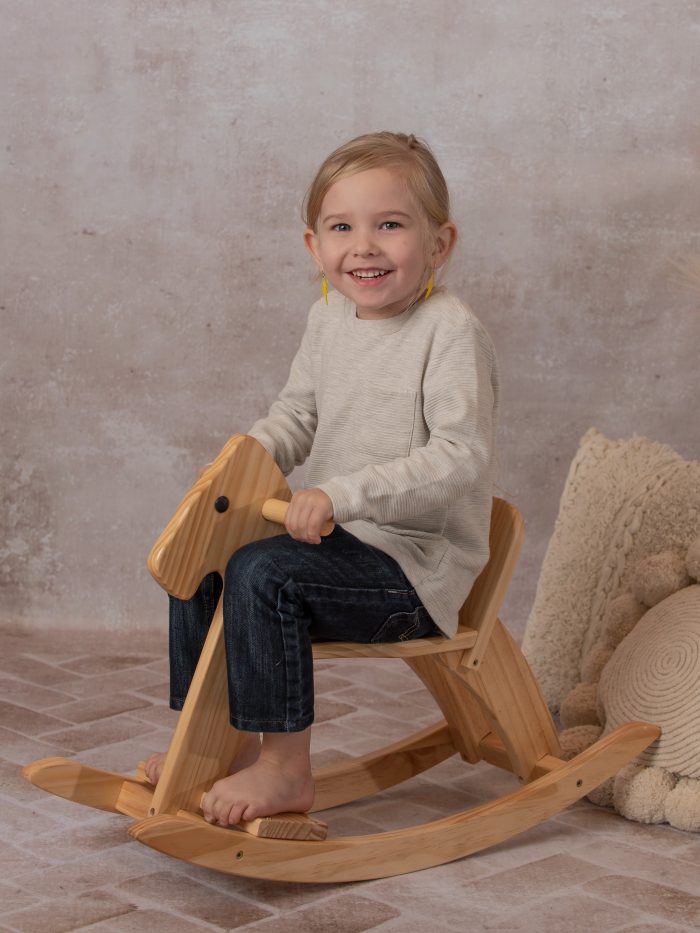 This event is just one of the many acts of service that our franchise does each year. We were proud to recognize our franchise owners at our annual conference for supporting local charities in each of their respective cities. See
HERE
for more information about the organizations we support.
Welcoming New Owners
We meet monthly on a zoom call, but we had lots of new family members to meet face to face and hug.
Welcome to our newest owners… Cessie Nuefeld (Scottsdale, AZ), Abbey Reynolds (Charlotte, NC), Steve Haden (St. Louis, MO) and Carrie Fischel (San Antonio, TX)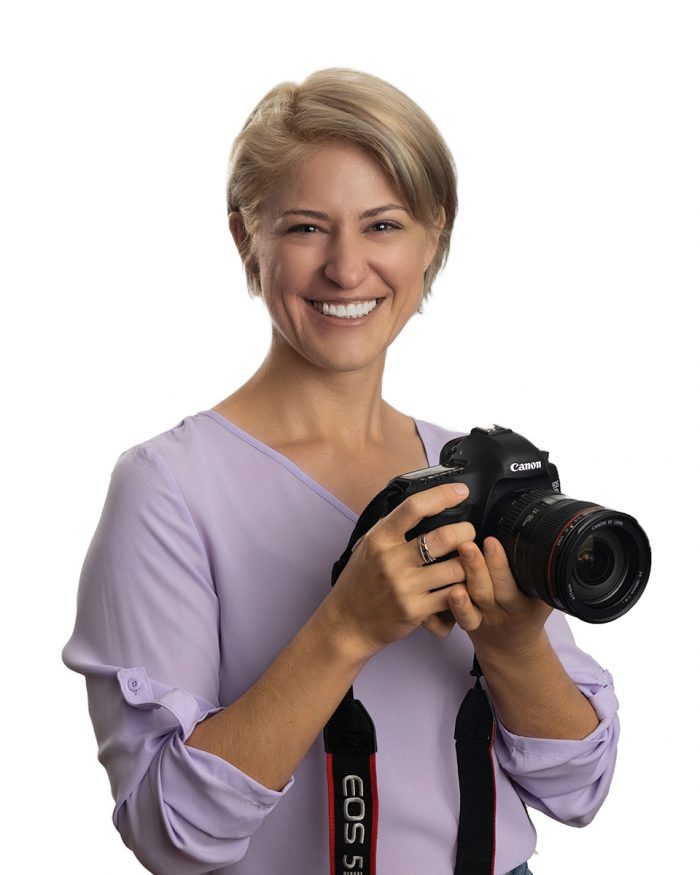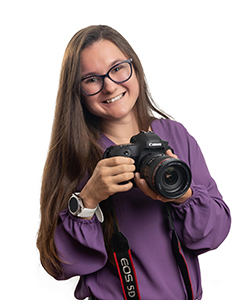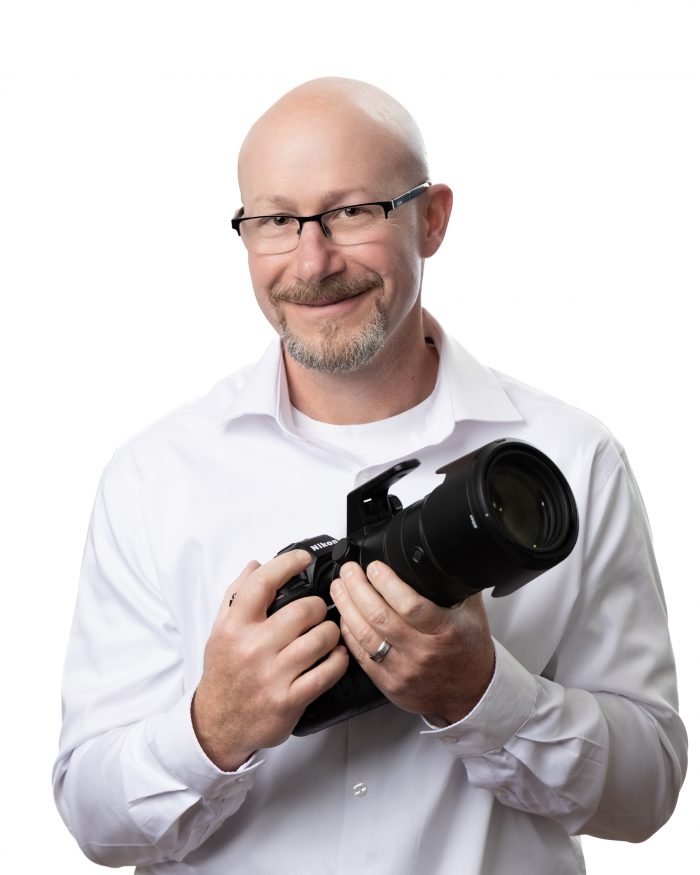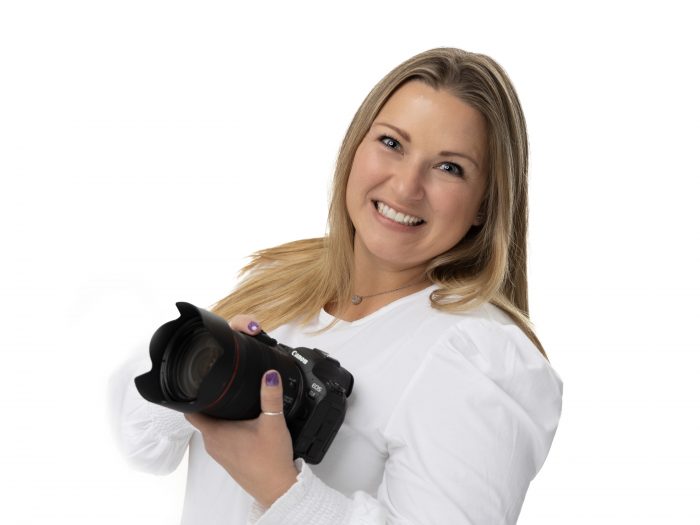 2022 was an amazing year! I am blessed to be a part of this organization honored to serve our franchise owners.
Know someone that loves photography and children?
Do them a favor… it could be life changing for them!
Send them to this website: https://spoiledrottenphotographyfranchise.com
Check out how much fun it is to be a franchise owner!
View this post on Instagram