Alpharetta Photography Franchise Offers Complimentary Portraits for Kids Living with Autism
Published on April 22, 2014
April is Autism Awareness Month.  We will join Huntsville, AL in offering our 4th Annual Focus on Autism Portraits!
This year's sessions will be 8-11 am on Saturday, May 17th.
If you have a child living with Autism Spectrum Disorder (ASD) we would like to give you a portrait session and 11×14 wall portrait of your child.  If you would like to participate in our program- it's easy!  Just sign up.   Then we'll contact you to talk a little about the session, plan your clothing, and schedule your time.
***** Sign up Now, if a session is available you will be emailed with instructions on your session time and location*****
If all the sessions are full, you will be placed on a waiting list.
Just Sign Up Here:   Focus on Autism
**** You will get an auto email back as if you were signing up for a school…. no worries, all sessions are on May 17th- we'll let you know your time****
When:  Saturday, May 17th
Where:  Local Park
What:  Complimentary portrait session & 11×14 Wall Portrait
We are offering a complimentary 11×14 from the session & no obligation to purchase, but other images will be available to order on-line at Spoiled Rotten Photo prices. A portion of the proceeds will be donated to an amazing organization TACA (TACAnow.org) that is dedicated to giving real help and hope to families affected by autism.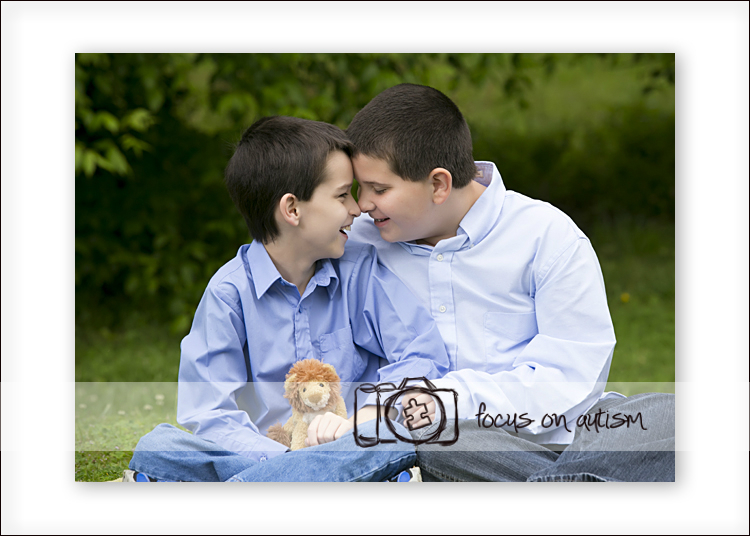 See here for a blog post about 2011′s ASD portrait day, and here for 2012, and here for 2013.