Amy Bell is bringing boutique (school) photography to Plano! Join us for a Sample Session on Saturday Aug 6th.
Published on July 18, 2016

Join me in bringing a new school photography concept to our area!
Hello friends!  I am so excited to announce that I have joined the family of  Spoiled Rotten Photography.   We are an new concept in school photography … we deliver a boutique photography experience from the convenience of your preschool.
Each season, we debut a new set and we are in need of showcase images to feature in our marketing material.  We will be hosting a Sample Session on Saturday, August 6th and would love for you to join us!
We will waive the session fee, if you sign the model release for us to use your images in our marketing material!   If you would like to purchase any prints, 8×10 units start at $25 and are less when you purchase in a package.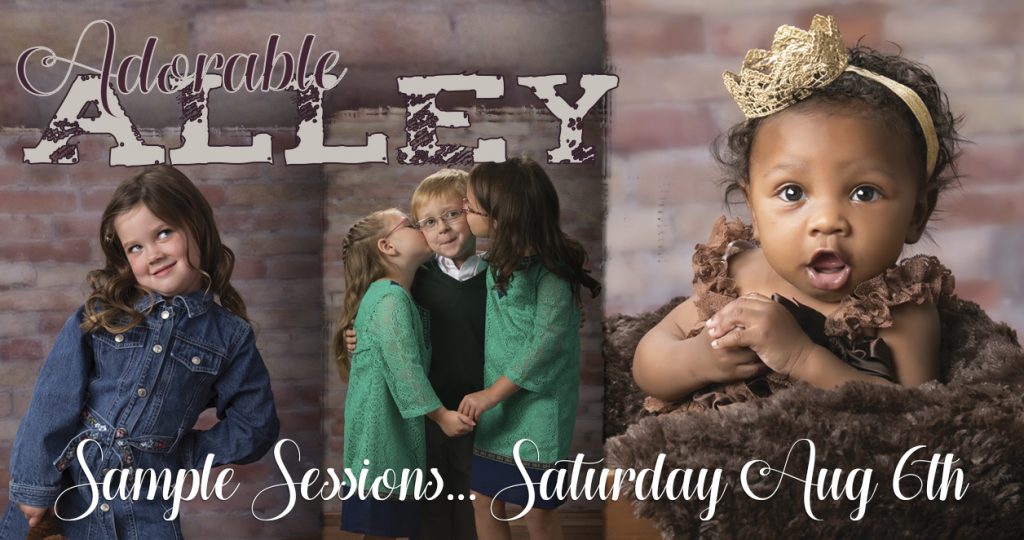 Here's how it works….
1. Sign Up Now!
Click the link below to sign up for the Saturday, Aug 6th Sample session…  tell us about your kids!  We'll call you after you register to set your session time!  We can photograph individual portraits or groups and individuals… let us know if you have any special requests when you register!
SIGN UP  by August 3rd HERE
2. Choose clothing
All portraits will be created on our Adorable Ally set (shown above).    Warm colors – orange, deep red, brown and cream will look awesome.
Here are some tips to help you choose clothing and accessories that will look fantastic!
Wear solids or small prints.
Avoid clothing with bold patterns, stripes, large logos, or writing.
Add layers & accessories (hats, jackets, scarfs, jewelry).
Bring any toys or props that you or your child loves.
BABIES… Simple is best!  Diaper cover and headband or hat is our preference.  If you must dress them in clothes, please NO collars.
You are welcome to bring several outfits and accessories, and we can pick out when you get there what will work best!
3. Come to your portrait session on Saturday Aug 6th
After you register online, we will call you to confirm your session time and location.
4. View your images on your private on-line gallery.
A typical proof set has 10-15 images. Share your access code with family and friends to easily share your portraits!  If your images are chosen for our website, we'll let you know… and give you a web image to share on your social media pages.
5. Order on-line.
8x10s start at $25.  Packages start at $65.  Digital images are also available.
Let us know your special requests.  A digital artist enhances each image, and portraits are professionally printed.
DEPLOYED SPOUSE PROGRAM….. If you have a spouse deployed with the US Military, let us know in the comments when you order.   Deployed spouses will receive a complimentary gift.
6. Pick Up
We will deliver all portraits in the Plano area or you can select home shipping when ordering.
SIGN UP  by August 3rd HERE 
We hope you'll join us!  We are so excited to change the landscape of school photography in our area!  Call or email Amy if you have any questions!  Amy@SpoiledRottenPhoto.com ~ 469-573-0708