Charlotte (North)
Spoiled Rotten Photography of North Charlotte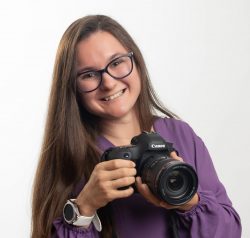 We'd like you to meet the amazing, Abbey Reynolds, Owner and head photographer of SRP – North Charlotte! Abbey is a brand new transplant to the Charlotte area. Originally from England, her fondness for children brought her to America to serve as an au pair for a sweet family in Mooresville.
In North Carolina, Abbey rediscovered her love for photography and soon met a new love named Jason. New employment took the young couple to Phoenix, but photography and family brought them back to Mooresville.
Abbey is excited to bring Spoiled Rotten Photography's classic portrait photography to schools, preschools, mother's morning outs and day cares in the North Charlotte area. Spoiled Rotten Photography is a family of local professional photographers who absolutely ADORE children. We're on a mission to capture the very best of every child, every time. We are creating a new generation of "school" pictures that moms and dads LOVE forever! We believe every child should have beautiful portraits that reveal who they are on the inside — portraits that families will want to hang on their walls for generations.
A couple of things to expect when you partner with me:
I promise to make your picture day as easy as possible through organization, open communication and the use of our stress free systems!
I love working with children and listening to the funny stories they share. My goal is to capture their unique personalities so that it shines through and parents will have beautiful portraits of this brief moment in time.
I can't wait to build relationships with you, your staff and students season after season.
Abbey adores children and thinks she has the most amazing job in the world creating beautiful preschool pictures in North Charlotte that families will hang on their walls forever. Abbey's Spoiled Rotten Photography studio currently serves families and schools in the North Charlotte area. If you wish to bring fabulous photography to your school that parents absolutely LOVE, please call Abbey at 704-709-1109 or e-mail Abbey@SpoiledRottenPhotography.com.