SRP - Sessions with Melissa
Focus on Autism
Event Dates: Sat, May 18, 2019

We are delighted to announce…. Spoiled Rotten Photography's 8th Annual Focus on Autism Portraits!
We understand how changeling and stressful portrait sessions can be for families that live with ASD! We want to give your family a peaceful, calm, not rushed portrait session with photographers that are patient and kind and dedicated to giving your family a great experience…. and an 11×14 wall portrait…. that will bring JOY! Our desire is to give you a wall portrait that will brighten your day, bring a smile to your face, and perhaps hope for the future.
Who: Families with ASD
Date: Saturday, May 18, 2019
Time: 8:00 am -11 am
Location: 2 Meeting Street, Huntsville, AL 35806
If you have a child living with Autism Spectrum Disorder (ASD) we would like to give you a portrait session and 11×14 wall portrait of your child. If you would like to participate in our program- it's easy! Just sign up and choose a session time!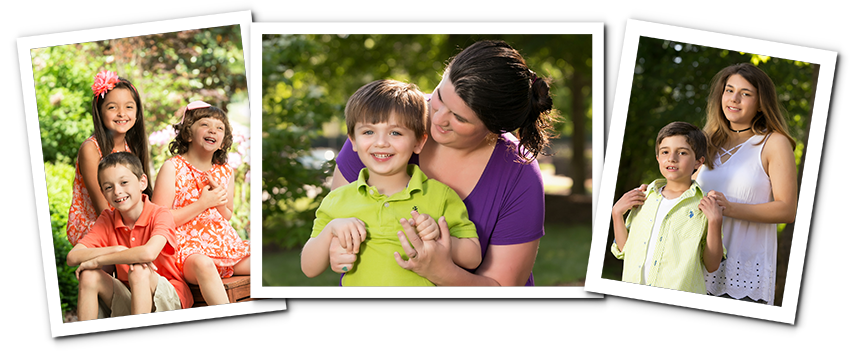 (PLEASE PLEASE PLEASE PLEASE… if you CAN NOT MAKE YOUR SESSION, please LET US KNOW as soon as possible!!! We ALWAYS have a waiting list for this session!)
When: Saturday, May 18, 2019
Where: 2 Meeting Street, Huntsville, AL 35806
What: Complimentary portrait session & 11×14 Wall Portrait
We are offering a complimentary 11×14 from the session & no obligation to purchase, but other images will be available to order on-line at Spoiled Rotten Photo prices (8×10 unit (1-8×0, 2-5×7's, 3-4×6's, 4-4×5's or 8 wallets) starts at $25).
ALL Proceeds benefit:
A little bit about why we have this session each year….

A little History:
If any of you are on my Facebook page or know our family personally, you know about our sweet girl who lives with ASD (Autism Spectrum Disorder). In 2006, I photographed a school that had several preschoolers on the autism spectrum. Caroline was still a toddler and we had no clue that she was on the spectrum. To be honest, I did not really know what autism was. Our preschool photography company, Spoiled Rotten Photography, is not your ordinary school picture company- we work tirelessly to get wonderful portraits of each and EVERY child. One child came to be photographed and his shadow (or aide) was with him. We worked and worked with him… and I remember feeling relieved when we finally got one shot of him smiling. What I didn't realize until his mother called me… it was the first picture they had ever gotten with their son smiling. WOW!
Caroline had her good friend and ASD classmate over for a play-date. His mother told me that they had not had a professional photo of their son since he was 3 (he is now 7) because "photographers just don't know what to do with him." There are many other events in between 2006-2013 that have inspired me to have a day, just for kids like mine, where the photography staff understands ASD, and will work to capture the beautiful spirit that lives in each and every one of our kids.
See here for a blog post about 2011's ASD portrait day, and 2012, 2013, and here for 2014, and here for 2015.