Primrose – Research Park – Holiday Portraits and Family Portraits! Huntsville Photographer
Published on September 23, 2013
Primrose!   We are so excited to offer you two options for holiday portraits on Thursday,  Nov. 14th.
PLEASE SIGN UP ON OR BEFORE WED Nov. 6th
1.  Individual and (enrolled) sibling portraits – taken during the morning hours
2.  Family Portraits – we have a limited amount of sessions set aside for families from 3-7 pm
We will photograph on our 2013 Holiday set.   See below for samples…. it is fun and versatile!  We can add Christmas elements for a beautiful holiday portrait, or keep it simple for a traditional classic look!   Let us know when you sign up if you have a preference.
Here's an idea – why not get all the cousins together for a wonderful gift for Grandma?  Let us take some of your Christmas shopping off your list!
Each child can also write a letter to Santa.  We'll photograph them with their letter, and you'll have this sweet memory captured forever!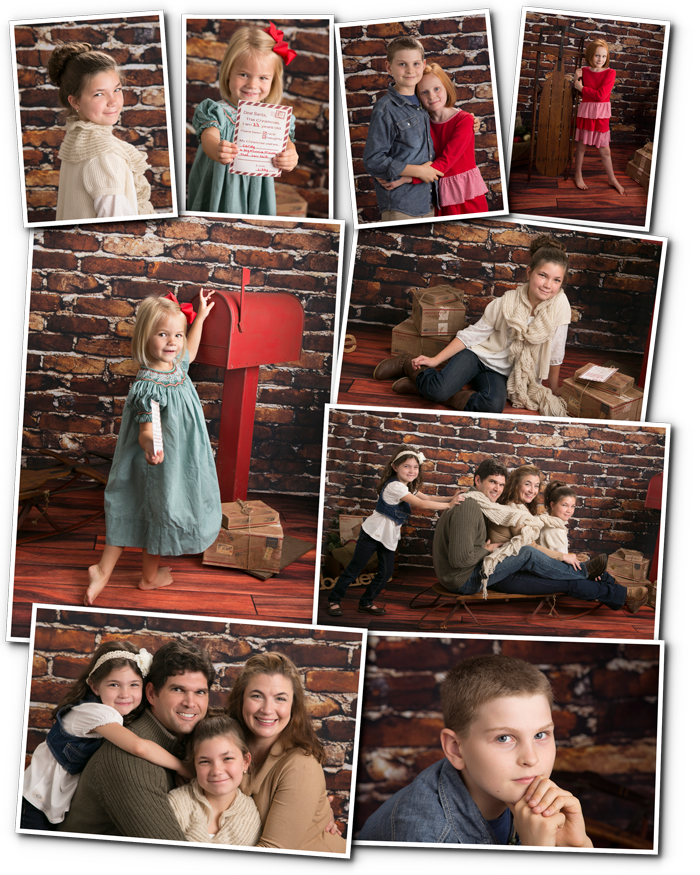 Details for Individual Student Portraits
When:  Thursday, Nov 14th –  8 am – noon.
Who:  Any enrolled students- individual and sibling portraits.  If you are signing up for a family session, no need to sign up here…..  we will take all the portraits during your family session.
Sign up here:   Primrose Enrolled Student Holiday Portraits
Session fee:  none… just sign up, and send your kids to school in cute clothes!  See below for clothing suggestions.
Investment:  8×10's start at $25 (and are less if you purchase a package)
Details for Family or Sibling Portraits
When:  Thursday, Nov 14th, 3-7 pm.
Who:  Families of Primrose students
We will contact you with your exact session time.  If you need a specific time, please let us know in the special instructions field when you sign up.  Sign up now to assure your preferred time!
Sign up here:  Primrose Family Holiday Portraits
Session Fee:  $25 (1-4 people)  add $10 for each additional person photographed
Investment:  8×10's start at $25 (and are less if you purchase a package)
More info:
What to wear:  Classic or fun holiday clothing.  Classic or vintage clothing styles in neutral or fall colors. Creams, browns, jewel tones and blues will look fabulous.
Please avoid clothing with bold patterns, stripes, large logos, or writing.
Style Tip: Add layers & accessories (hats, jackets, scarfs, jewelry).
For a family portrait– you want to look like you all belong together, but not like you are wearing a uniform.  Dress in similar tones.  Here's a hit- lay all your family's clothes out on the bed, if they could somehow all be worn by one clothing item will attract more attention in your portrait too… if the item of clothing stands out too much, you might want to consider substituting something different for that clothing item.
Ordering:   You will be sent an access code to view and order your portraits on-line.
Digital options are available for use in holiday cards or other photo gifts!
Orders will be ready before Christmas!