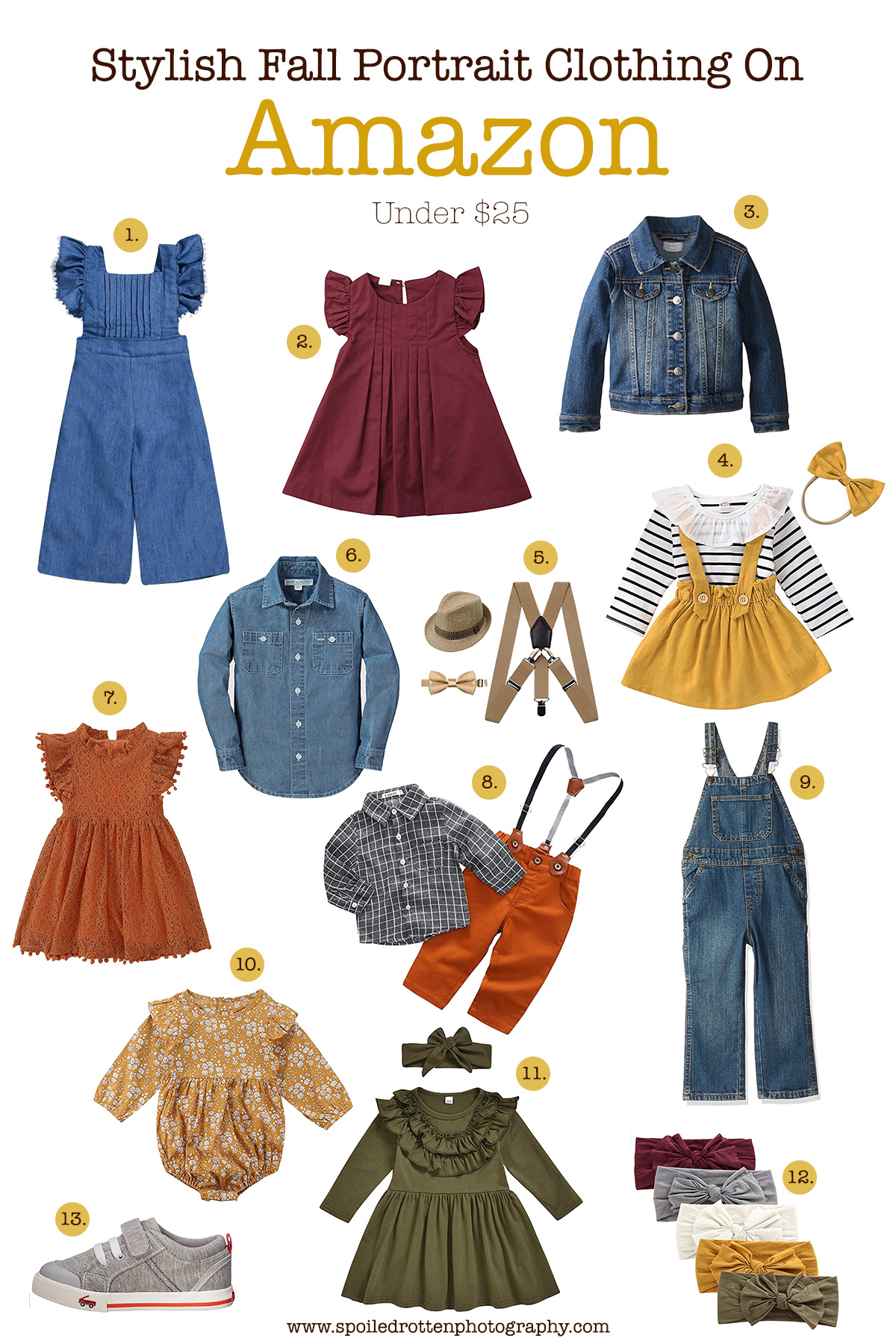 Stylish Fall Portrait Clothing
Published on July 28, 2020
Would you like to dress your preschooler in stylish Fall portrait clothing that won't break the bank? We've put together some adorable, stylish, and classic clothing options that can be ordered and shipped to your door for less than $25. Save your time and energy by not having to run all over town looking for that perfect picture day outfit.
For our Fall 2020 Old Towne set you will find denim blues and pops of solid Fall colors like mustard yellow, burnt orange, maroon, and olive green along with neutral tons of gray and cream look amazing with the rustic Old Towne Fall Set. For Fall, think layers – sweaters, jackets, tights, boots; along with accessories such as: hats, bowties, suspenders, hair bows, and special jewelry.
Our photographers love to work with the personal items you send with your child… a lovie, blankies, fresh flowers, an heirloom toy, etc. When you register your child for mini-sessions, make sure you leave a note about the item you plan to send with your child so we make sure it gets included in a few portraits.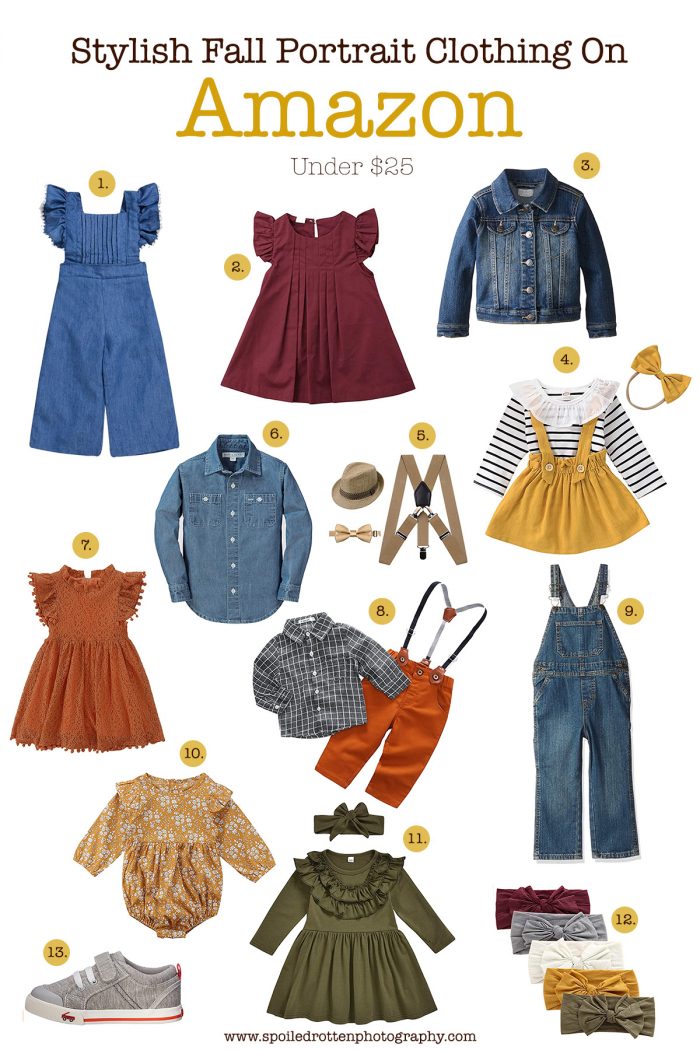 *Note: This post contains Amazon affiliate links.