Providence Porch Portraits – Meet your Neighbors – The Reavis Family
Published on April 2, 2020
Providence Porch Portraits
Before Alabama's shelter in place order, I offered to create portraits for my neighbors in the Village of Providence. With our company, Spoiled Rotten Photography being closed, I took an opportunity to bless my neighborhood with these portraits. What an amazing community we are blessed to live in! I wanted to take a minute and introduce you to some of the families that I photographed. Today's featured family is the Reavis Family!
Let me introduce you to the Reavis Family on Ross Street. Keith, Amy, Luke, Abby and Buddy! They are long-time friends and neighbors of ours and I am so lucky that Amy helps us as a photo-stylist at Spoiled Rotten Photography too!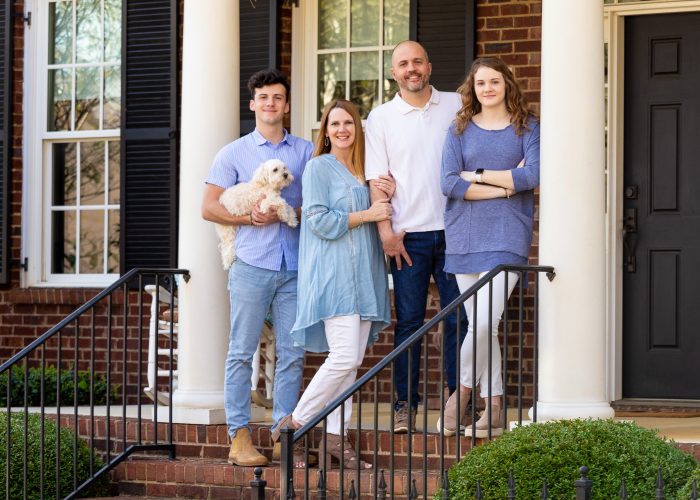 How long have you lived in the Village of Providence? 15 years! Since 2005.
What is your favorite thing about living in the Village? Convenience, style, and friendly neighbors.
Tell us about your family! My Husband, Keith, is a native of Huntsville. I am a transplant from Pennsylvania when I was a child. We have 2 children. A 19 year old son and a 17 year old daughter.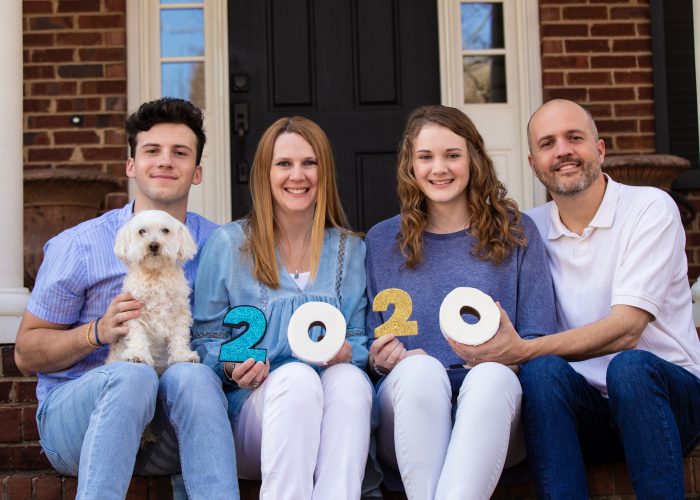 How are y'all doing with social distancing? We are managing social distancing by keeping busy with projects and activities at home. Our kids are home learning high school and college with distant learning. Our daughter is a Type 1 diabetic so we are staying put and staying quarantined.
What are some interesting things about your family? We are a very competitive family! We love sports (Basketball, volleyball, football) We have a small rescue dog named buddy. Most of us are creative and like to paint and create. We are definitely DIY people!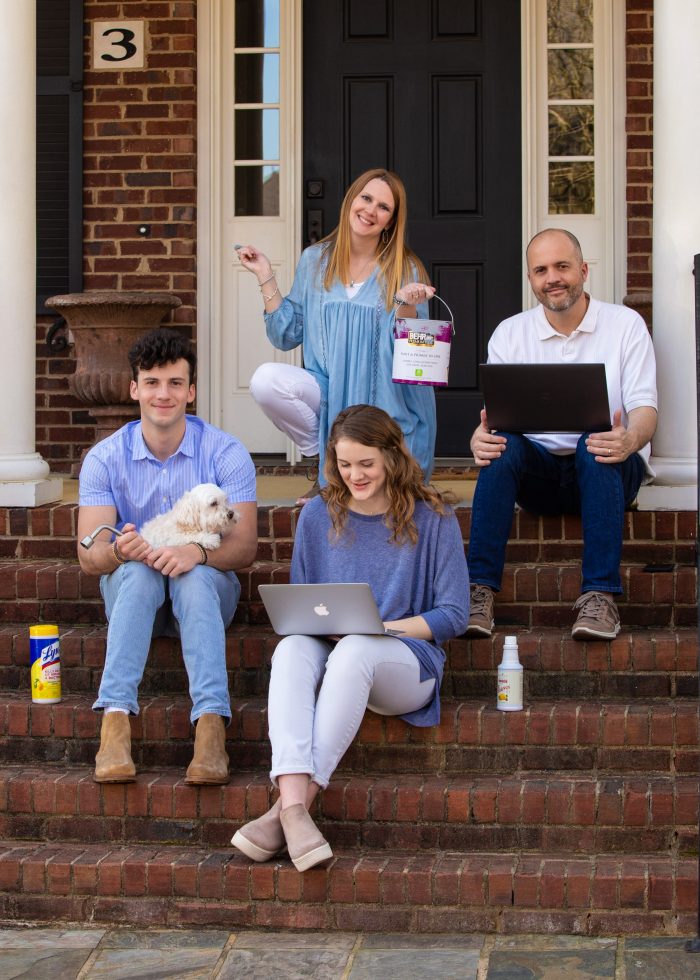 Amy mentioned that Abby is a type 1 diabetic. And I will say, she is a Type 1 hero! She has managed this like a champ! She models for us often. (When we create a new set, every 6 months that each of our 12 locations uses … we need models… a lot… and Abby has always helped!) But I digress… here is an image we did of her to showing her strength in the face of type 1! I'm so proud of her and know that she's going to do great things!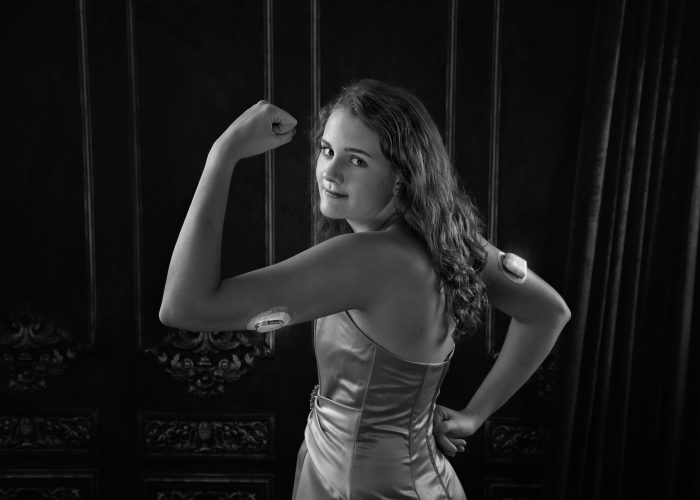 Stay tuned for more Meet Your Neighbors posts!