Huntsville Newsletter – February 2018
Published on February 8, 2018
Happy Spring!!
I know it's not quite Spring and we are still waiting on the warmer weather, but we just can't keep our new spring set to ourselves anymore!! We are way too excited about spring pastels, Easter bonnets and shiplap!! Need I say more?
In This Newsletter…
Take better Instagram Photos!
Beautiful Spring Portraits… at your school! See our new spring set!
Need an updated family portrait? Family Portrait Day Announced!
We WON!!! Look at our award winning images!
Have a little graduate in your family? Let us capture their BIG Personality!
See how we love our community!
1. How to take better Instagram Photos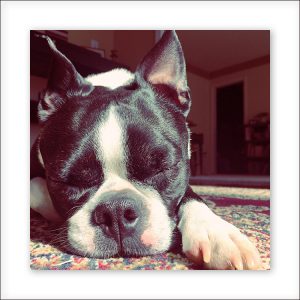 Would you love to show off pictures in your Instagram feed? It's easy to improve your photos for Instagram and you can start by following these 5 simple steps.
Lighting is the key. Make sure your subject is near a window if inside, but not in direct light. If you are outside, put your subject in the shade to avoid harsh shadows. Avoid shooting at night when possible, the low light availability causes blurriness in your images.
Don't use the Instagram camera. Instead, take your pictures with your phone's camera or try using the Camera+ app. Both will create better images with more clarity.
Use better editing apps. Instagram's filters have been outdone by better apps including VSCO, Camera +, Photoshop Express, and many more. If you want to up your photography game, then you need better filters and editing options.
Get creative. Use different angles, compositions, and vary the distance from your subject. Don't be afraid to take many pictures and choose your fav. Playing around will stretch your creativity and help you develop more originality.
Add blur. The blur function within Instagram is a great mimic to the "shallow depth of field" that can only be created with manual focus cameras. If you'd like a bit more attention on your subject, try using blur on the background.
2. Shiplap+Your Child=Beautiful Spring (school) Portraits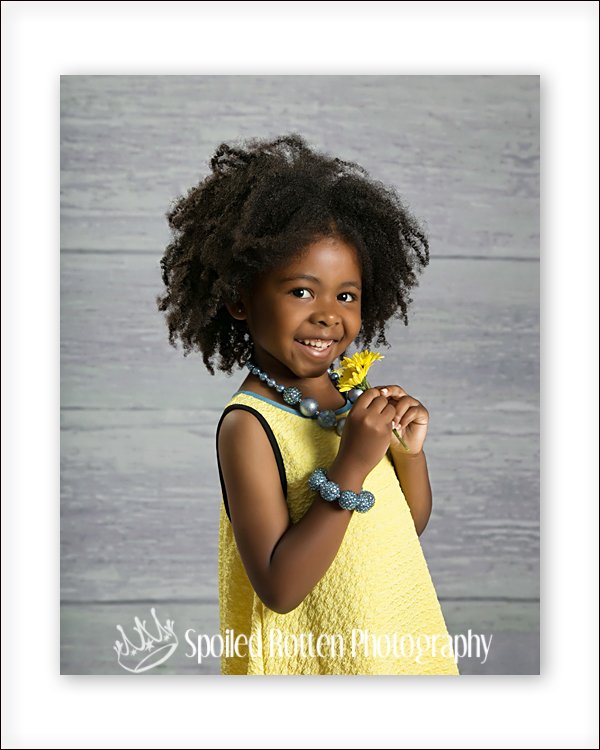 Let Spoiled Rotten Photography produce your boutique quality portraits, conveniently created at your child's school.
Our spring set, "Shiplap," is a blend of a little bit farmhouse, a little bit cottage, and a whole lot of focus on your children. You have beautiful children, so you should have beautiful portraits of them!
Are we on your school's calendar? Click HERE to see if your child's school has scheduled spring Shiplap elective portraits or Campus Candids.
Not scheduled? CALL US NOW! 256-715-5262
3. Family Portrait Days! Feb 24 and May 5th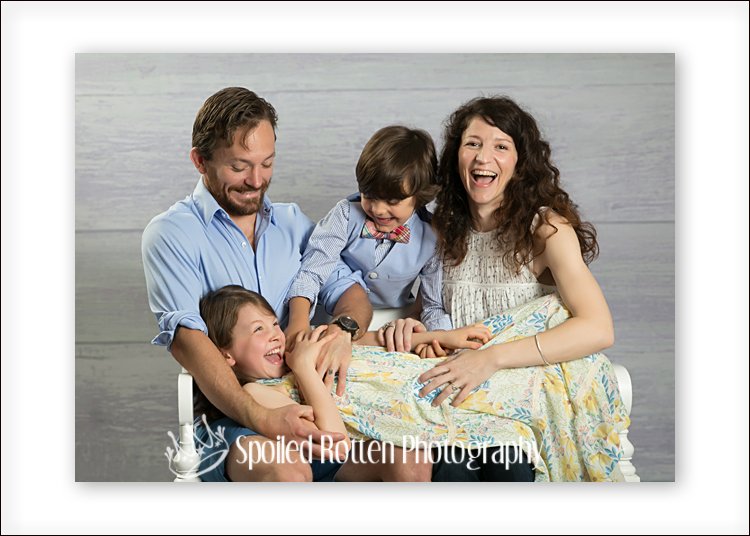 Join us for a special session where we celebrate FAMILY! We've partnered with Rainbow Child Care Center (Research Park) on Feb 24th and Hampton Cove Preschool on May 5th to bring you Family Portrait Days.
THESE SESSIONS ALWAYS SELL OUT — Please SIGN UP NOW!
Anyone can get an awesome portrait created!
Our fabulous Megan will be photographing both sessions
Saturday, Feb 24th – Click Here SOLD OUT
Saturday, May 5th – Click Here
4. Our Photographers and Models are Awesome! See our award winning images!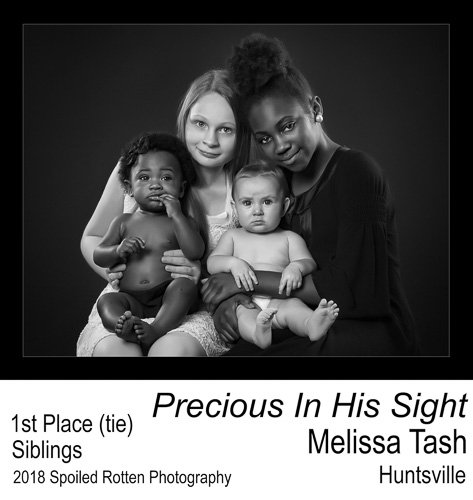 Congratulations to our photographers who recently participated in the annual Spoiled Rotten Photography Image Competition. All 5 of our local photographers submitted images that were recognized as images of excellence in the competition. Congratulations to Melissa Tash, Megan Bourrell, Jackie Kelly, Tiavalya Befecadu and Becky Weis for a job well done!!
See all of our Award Winning Images!
5. Little Graduates… BIG PERSONALITY!
Cap and Gown portraits are a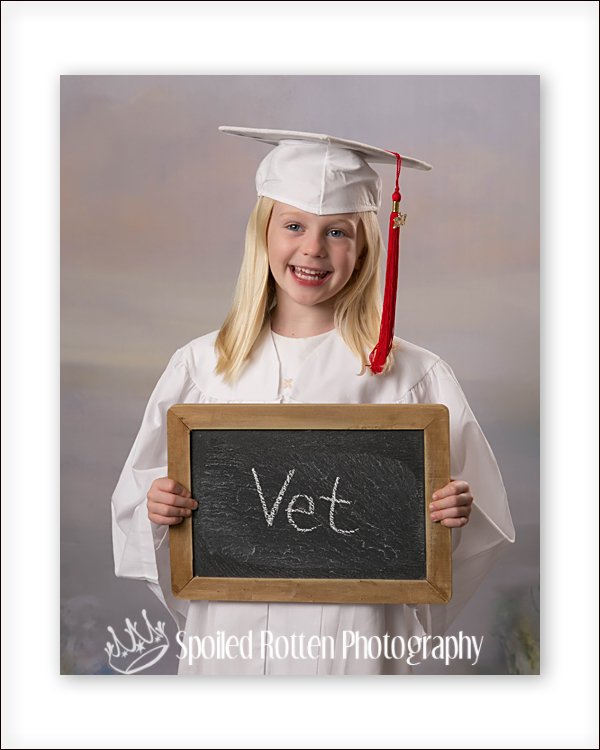 wonderful way to celebrate graduating Kindergarten or Preschool!
The kids are so full of life, confidence and fun! Let us capture their BIG personalities with this special session!
If your school needs Cap & Gown portraits… call us NOW! 256-715-5262
6. We LOVE…. Our Community!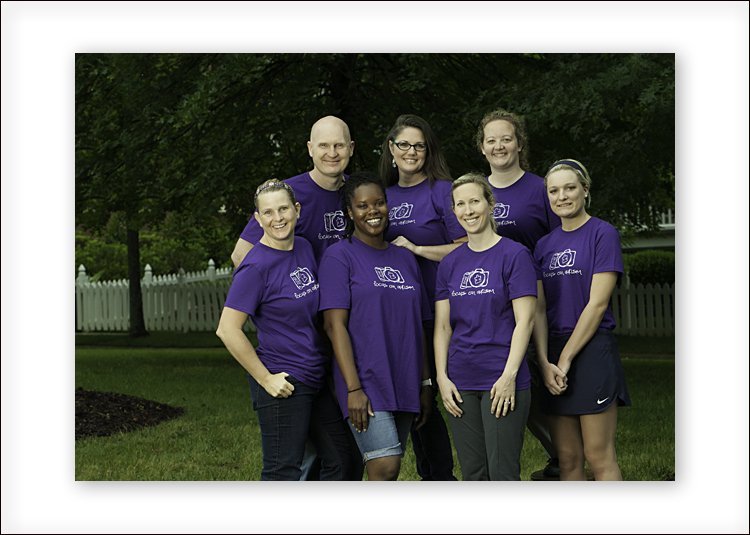 The Huntsville Spoiled Rotten Team was recognized recently for their advocacy work. In 2017, they donated many hours and over $2500 to local and national charities.
Provided Stress Free Portrait Sessions to Huntsville Families that live with Autism
Donated over $1,200 to Talk About Curing Autism
Created beautiful Self-Esteem building portraits to the young ladies of the OMYLA
Donated over $1,000 to Hurricane Harvey Relief through PPA Charities
We encourage each of our photographers to become deeply involved in their communities and we're proud to recognize them at our annual conference for supporting local charities in each of their respective cities. Click HERE for more information about the organizations we support.