Inspiration Leads to Growth… Photography Franchise Personal Project Challenge!
Published on July 3, 2019
Spoiled Rotten Photography's Personal Project Challenge
June is the month we concentrate on doing something for ourselves. To feed our artist's soul. Personal Projects keep us always learning, stretching, growing as portrait artists. When we create works of art for ourselves… we get to be creative and execute our own vision. When each photographer joins the Spoiled Rotten Family, they vow to always learn and grow as portrait artists. This is one way we work towards the goal of always improving our craft.
This year's body of work is amazing. I hope you enjoy each of our projects and give some love to your favorite image by voting for your favorite.
Vote for your favorite project!
For FUN, the winning photographer will receive a $50 Amazon gift card (and a year's worth of bragging rights) So without further ado, here are the projects. Please vote for your favorite by Monday, July 15th at 10pm!
Presenting our 2019 Personal Projects…
Photographer: Elizabeth Bailey
Location: Alpharetta, GA
Inspiration for this image: I was inspired by the playful nature of sunset silhouette pictures by Jen Snyder. https://jensnyderphoto.com/2019/04/silhouette-portraits/ I wanted to simplistically tell the story of my girls and what they love in this moment in time.
Title of Personal Project: Our Story In Silhouette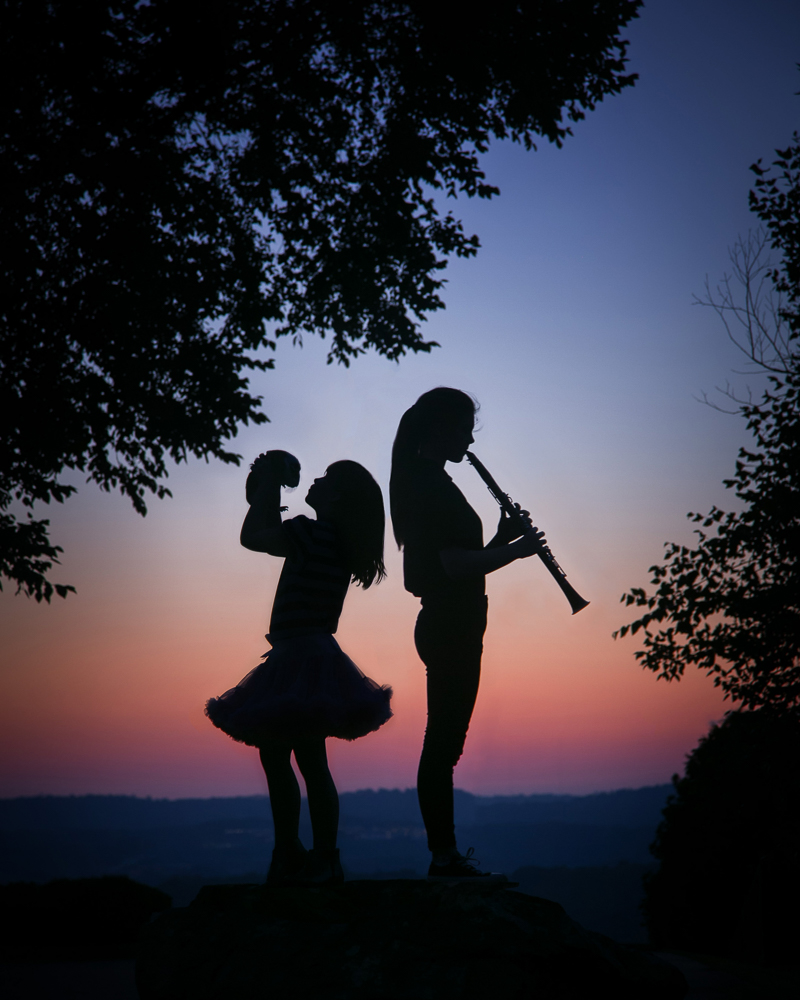 Photographer: Dianna Harriet
Location: Denver, CO
Inspiration for this image: I have always loved this portrait of an old rancher, hanging in the garage of our old house when we moved in. It stayed there until we moved 10 years later, and I brought it along. Dramatic light, harsh shadows, and NO touch up to make him look soft. He is just a rancher reflecting upon his day at sunset.
Title of Personal Project: Reflection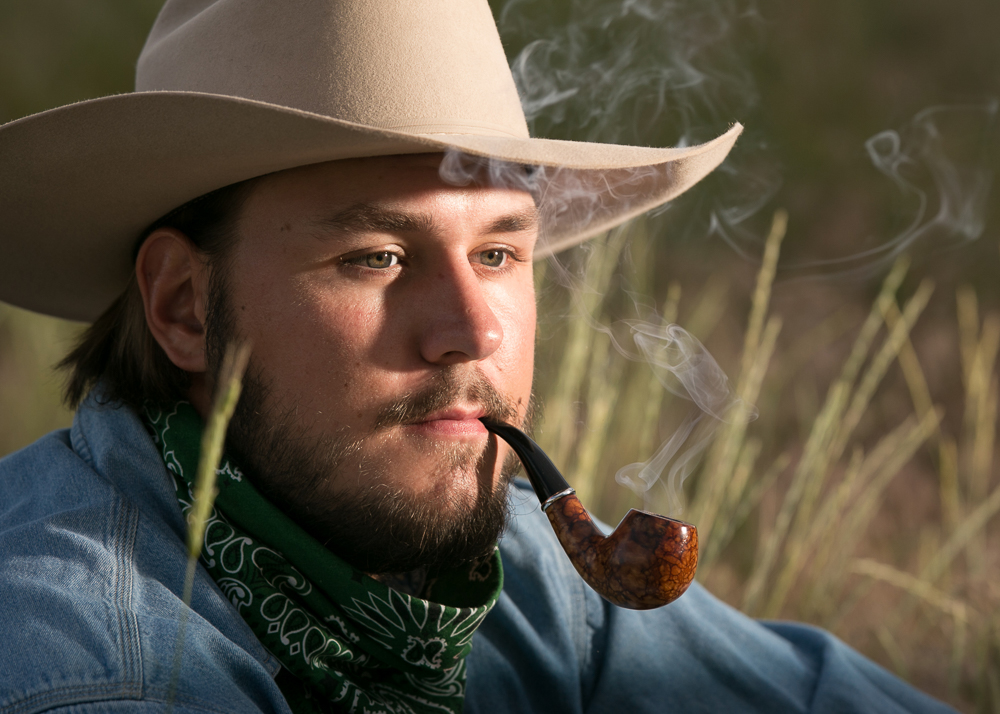 Photographer: Tracy Sisson
Location: Huntsville, AL
Inspiration for this image: I chose this image because it is low key. I wanted to photograph a low key image to play around with different lighting to create more dramatic shapes and angles. It is impactful to me because the amount of light is so small all you see is the profile…. That is the main focus, nothing else.
Title of Personal Project: My Favorite Thing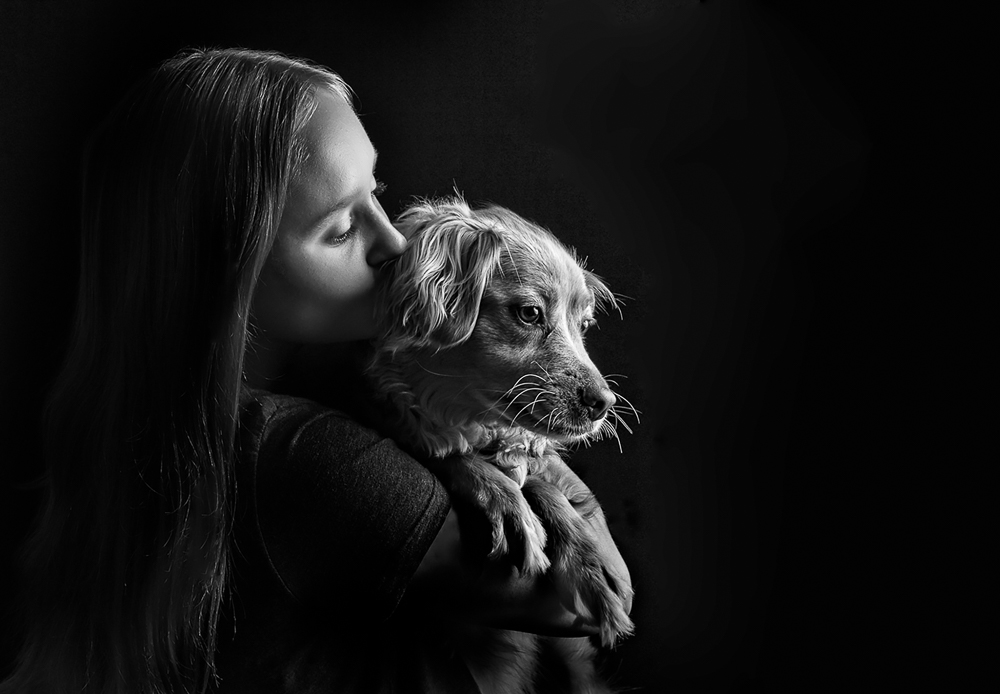 Photographer: Elizabeth Powell
Location: Plano/Frisco, TX
Inspiration for this image: Katherine was begging me to do a photo shoot with her dog… Right now there is a huge trend in the dance world and having a photo shoot with a dog….OMG it was not easy!! But it turned out fantastic!
Title of Personal Project: Dancer and Dog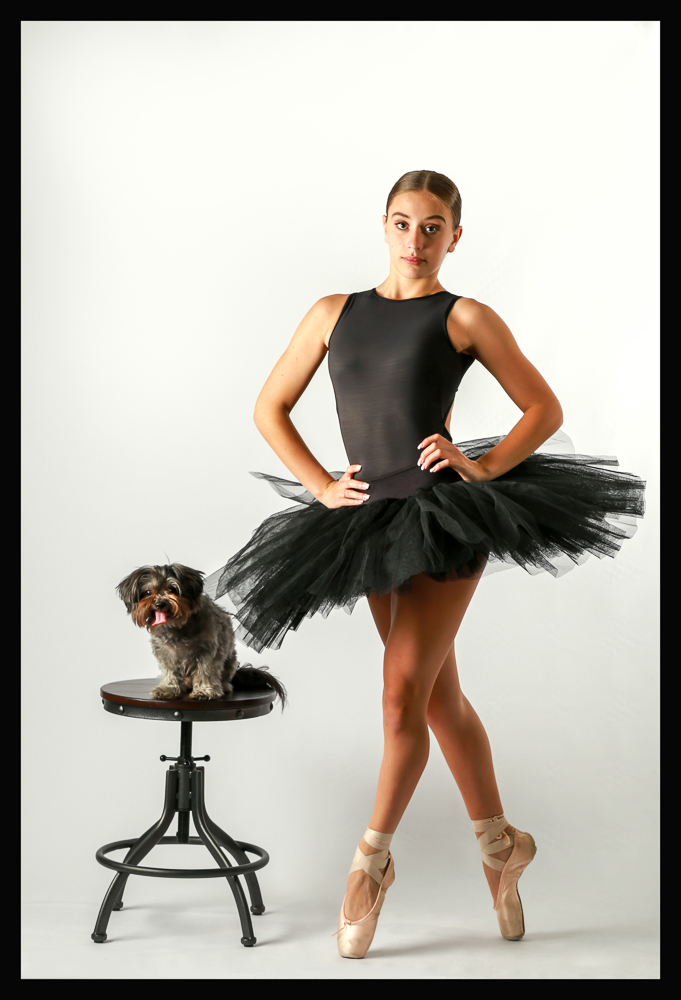 Photographer: Mark Treen
Location: Charleston, SC
Inspiration for this image: Young Girl Reading painted on 1776 by Jean-Honoré Fragonard was chosen to after an inspiring Colonial family trip studying 1775.
Title of Personal Project: Librarian's Day Off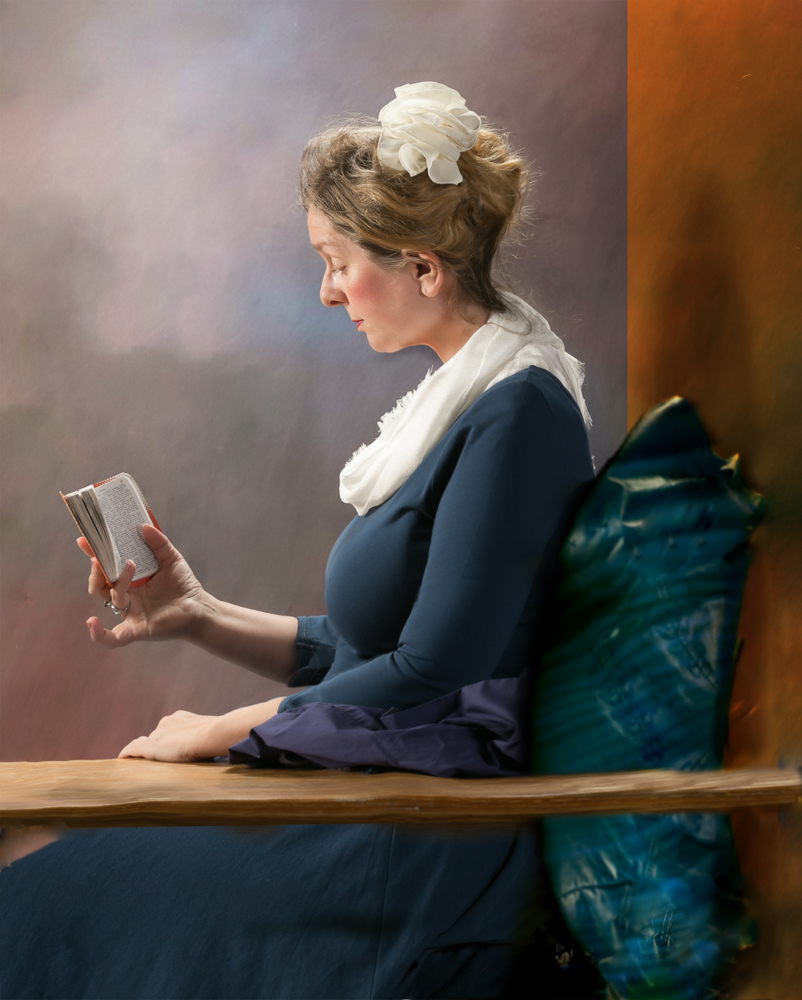 Photographer: Katrina Gatta
Location: Cleveland, OH
Inspiration for this image: I loved the deep brown eyes of this model and how the light catches them I wanted to practice soft lightning to achieve this beautiful portrait.
Title of Personal Project: Ava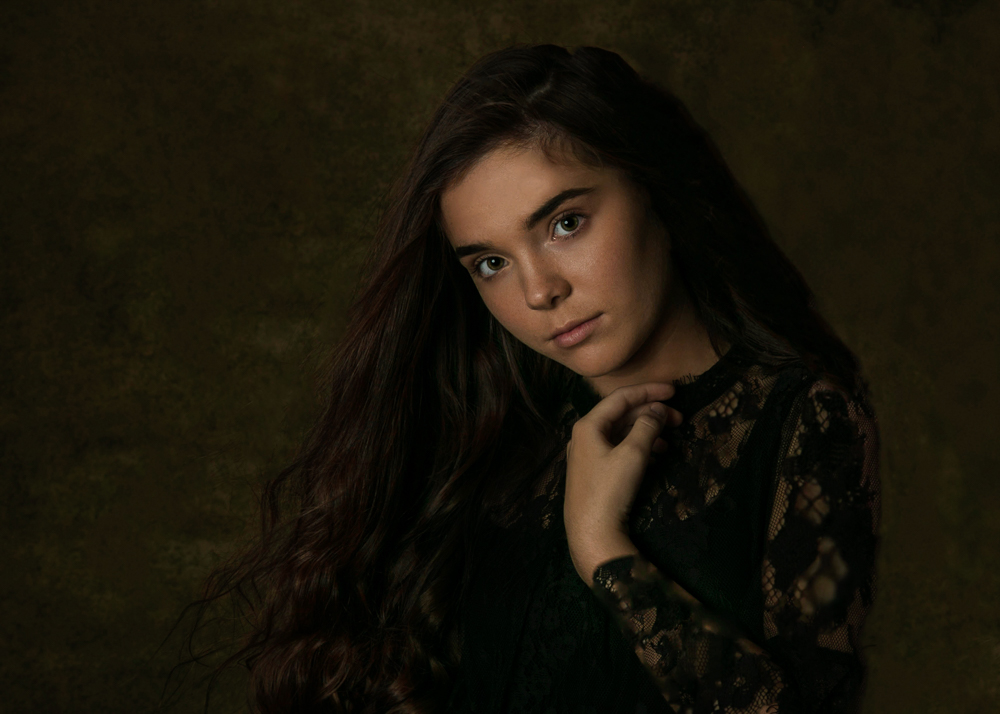 Photographer: Melissa Tash
Location: Huntsville, AL
Inspiration for this image: I have been inspired by the UK photographer Lisa Visser for a while. Her images are simple- they have color harmony and little distractions. One of her images is of a little girl with braided long hair… I've wanted to create an image of my own daughter in this style for a while. I wanted an image that shows her inner and outer beauty and strength.
Title of Personal Project: Ginger Hair, Golden Heart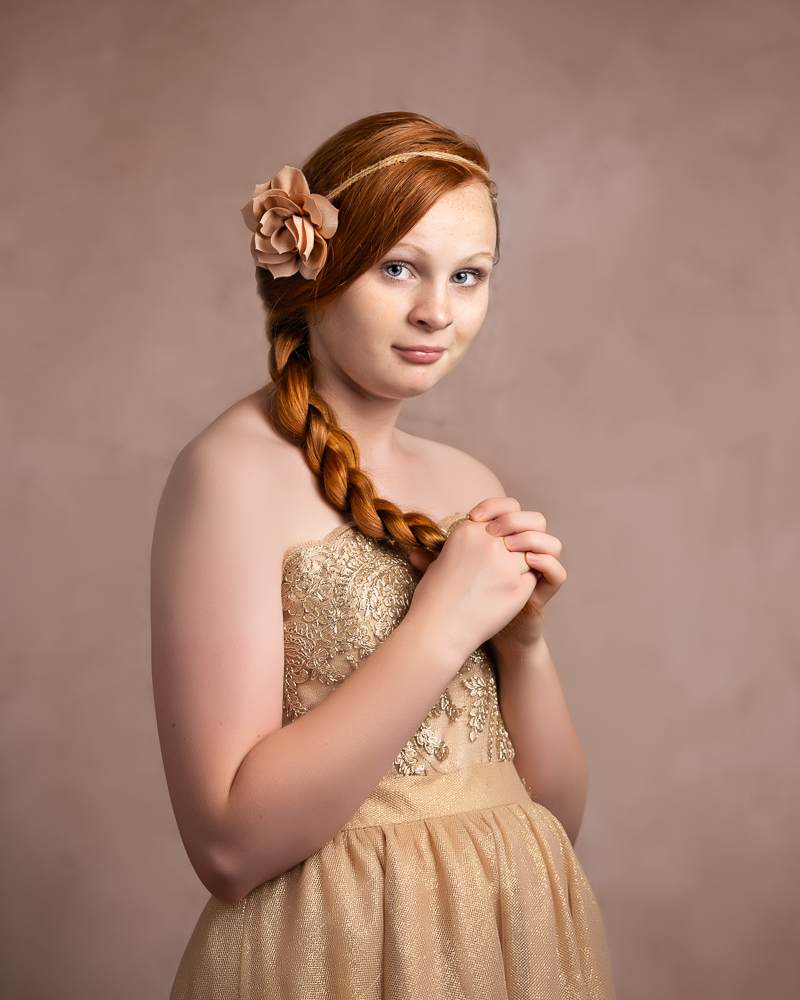 Photographer: Megan Bourrell
Location: Huntsville, AL
Inspiration for this image: I love the look of old Hollywood glamour portraiture, and wanted to recreate the richness of shadow and light the style inspired.
Title of Personal Project: Timeless
Photographer: Melissa Guarino
Location: Birmingham, AL
Inspiration for this image:This project is personal to me. I am supporting a long-time boyfriend through PTSD from serving several tours in Iraq. He was a combat soldier and is currently in treatment for PTSD. He has served our country and now struggles through the trauma he faced and people he had to kill to keep us safe here at home.
Title of Personal Project: Invisible Wounds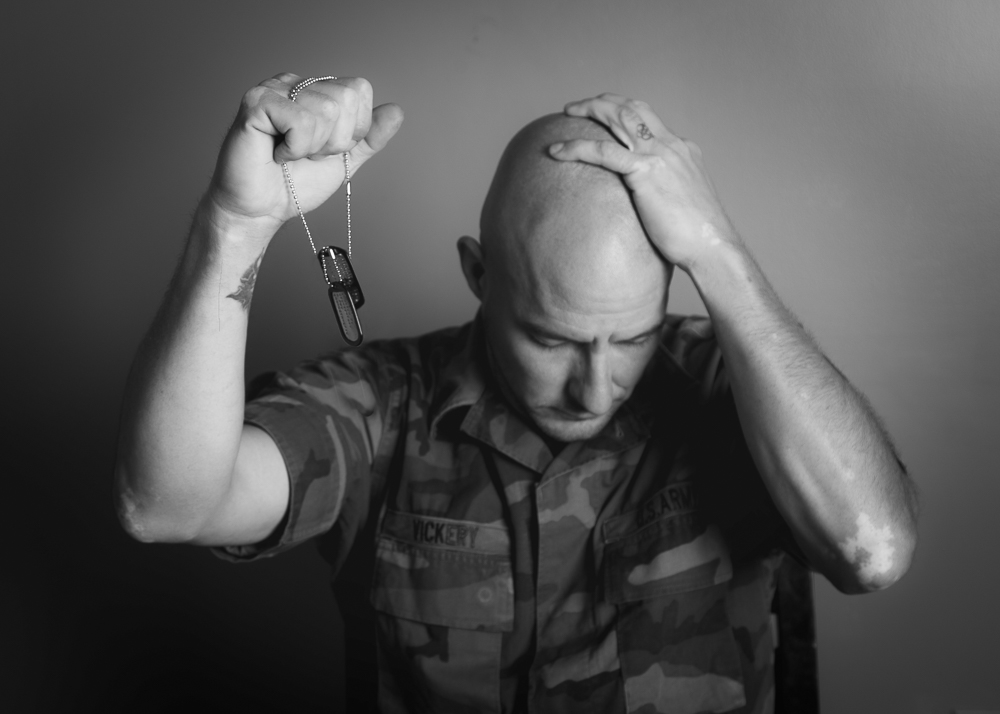 Photographer: Jackie Kelly
Location: Huntsville, AL
Inspiration for this image: I picked this image for the how her eyes stood out to me. I love how the flowers are framing her. I wanted to recreate it but in an innocent wistful way.
Title of Personal Project: Sun Meadow Day Dreams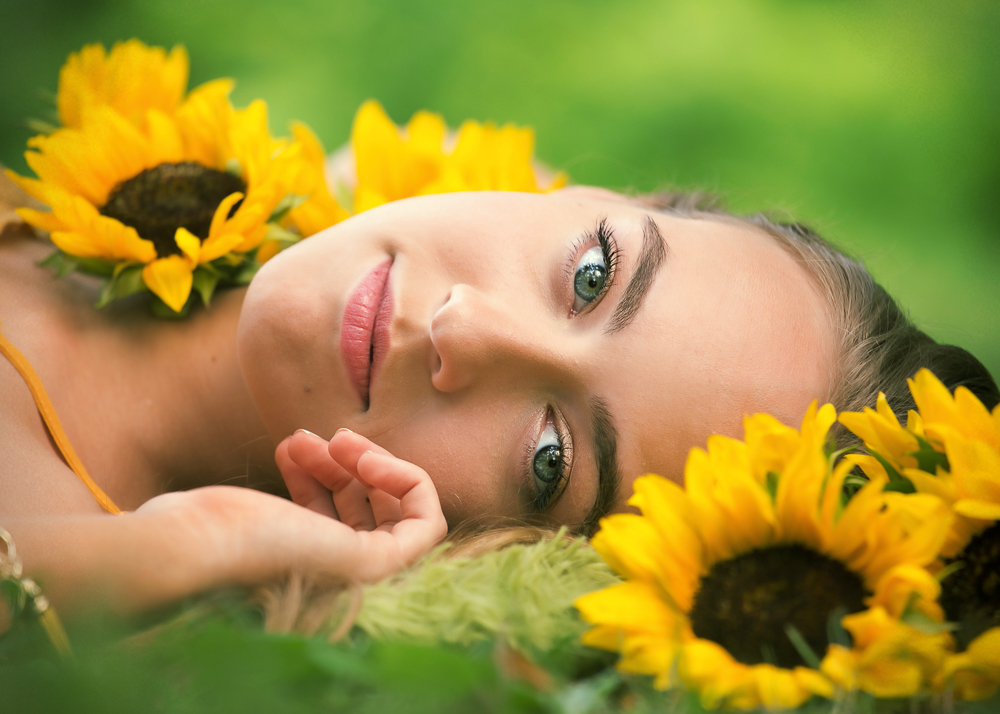 Photographer: Kara Kellner
Location: Birmingham, AL
Inspiration for this image: It's inspirational to me, to teach our children that they can be whatever they want to be…even two things at once. It's impactful because it tells a story about her. I can see how tough she is on the field but also how much she loves to accessorize and be "girly". And it was a FUN session!
Title of Personal Project: I Can Do All Things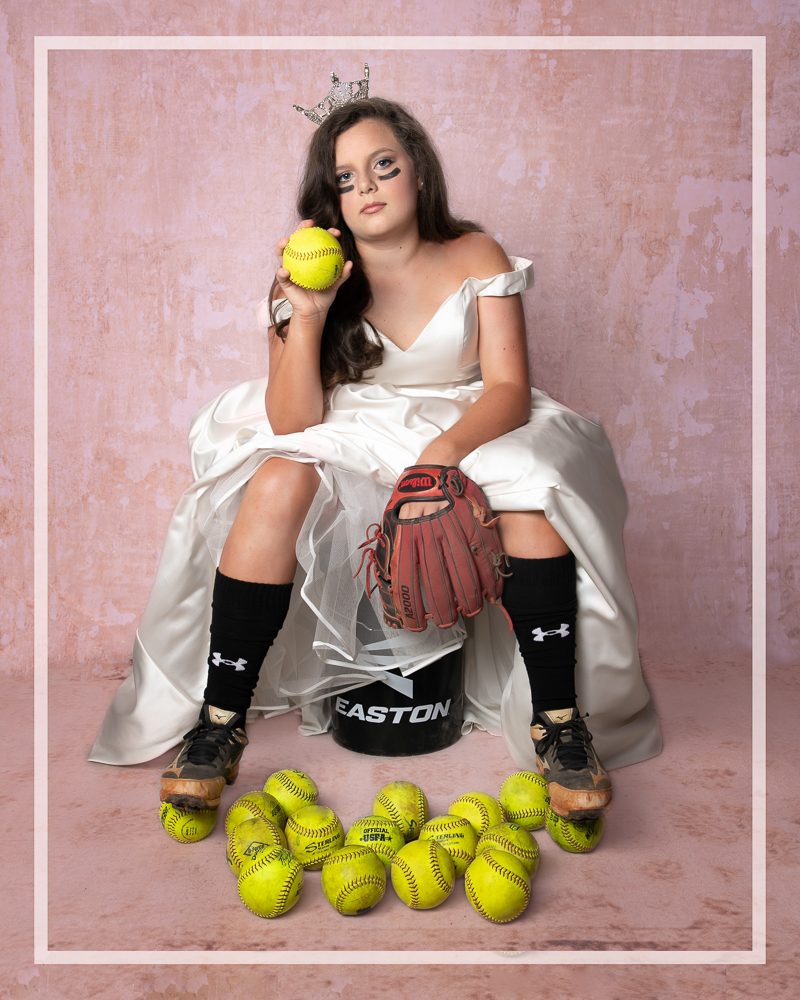 Photographer: Heather Sams
Location: Colorado Springs, CO
Inspiration for this image: Get out of a box, do something different. A photographers I admire constantly challenges himself to experiment and learn. I want to do the same.
Title of Personal Project: Shine Inside and Out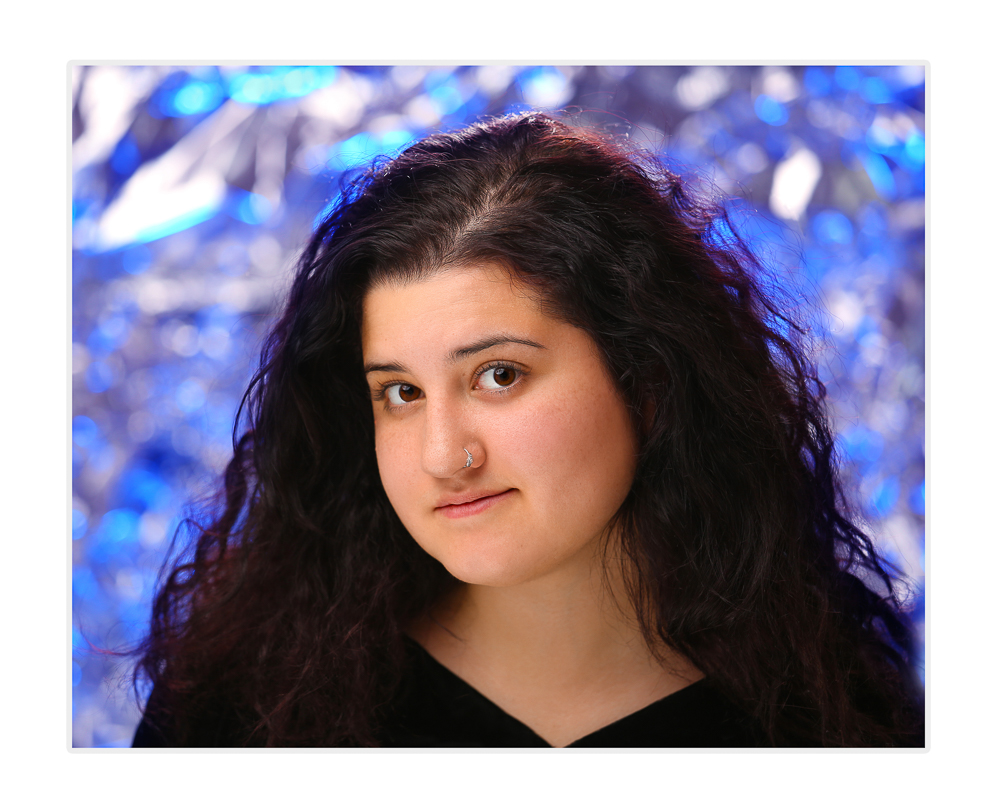 Photographer: Kim Hoover
Location: Charlotte, NC
Inspiration for this image: This image and all of Andreas Franke's images have inspired and amazed me. He uses an underwater camera to shoot shipwrecks, then his studio to shoot the people and photoshop to combine. Then under plex and with magnets he returns the images to the ship and has a gallery show for divers. After 4 months or so, he returns the images to land and the sea has again changed the image and life has begun to grow on the outside. He sells both the before and after images. I did my image in the opposite way since preschool are my starting point, I added the sea.
Title of Personal Project: Bubbles Under the Sea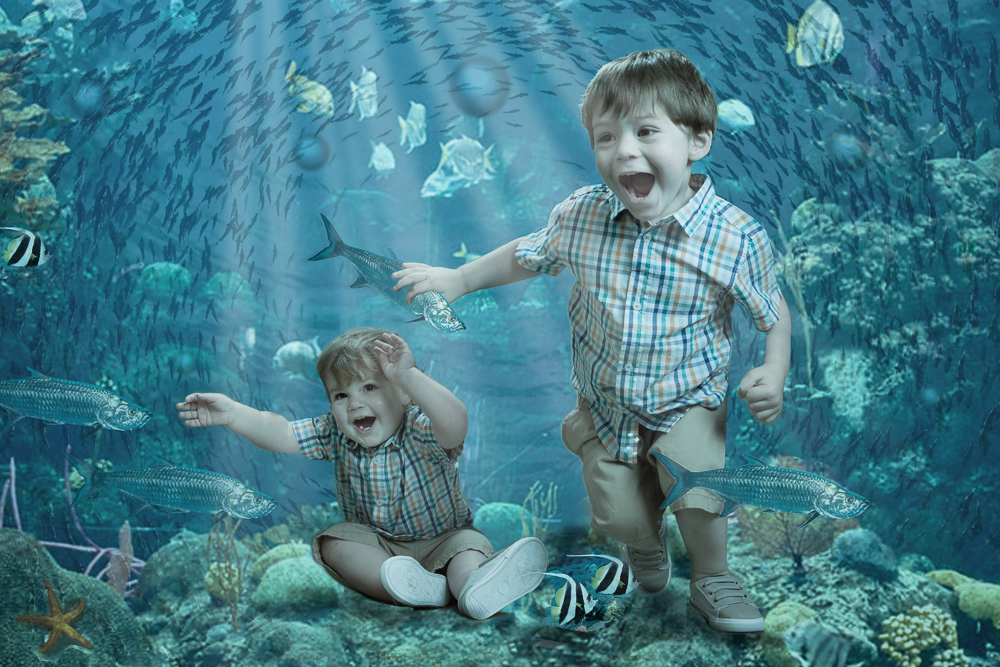 Photographer: Erica Ellington
Location: Atlanta, GA
Inspiration for this image: This was relevant to what's going on right now…I'm preparing for a 1st Birthday Party. I have also been working on appropriate amount of propping.
Title of Personal Project: Afros Bows and Cake Baby