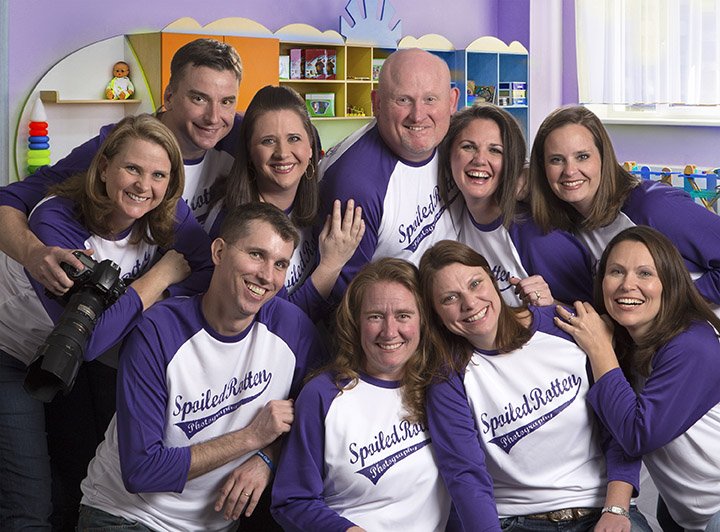 SRP Annual Conference Wrap-Up! 2017
Published on January 21, 2017
By Melissa Tash, Founder of Spoiled Rotten Photography
"We had a great time with our franchise owners during our annual SRP franchise conference in San Antonio, Texas. I was overjoyed to bring all our owners together for this great annual event. Our conference theme this year was "It's About Time" and everything we did seemed to fall in line with our theme."
A time of fellowship
I love our Spoiled Rotten Family! We gathered together and I got giddy when new owners were able to meet face to face for the first time. We've held video conference calls every 2 weeks, so everyone had met electronically, but nothing compares to actually being in the same room, hugging, and truly spending quality time together.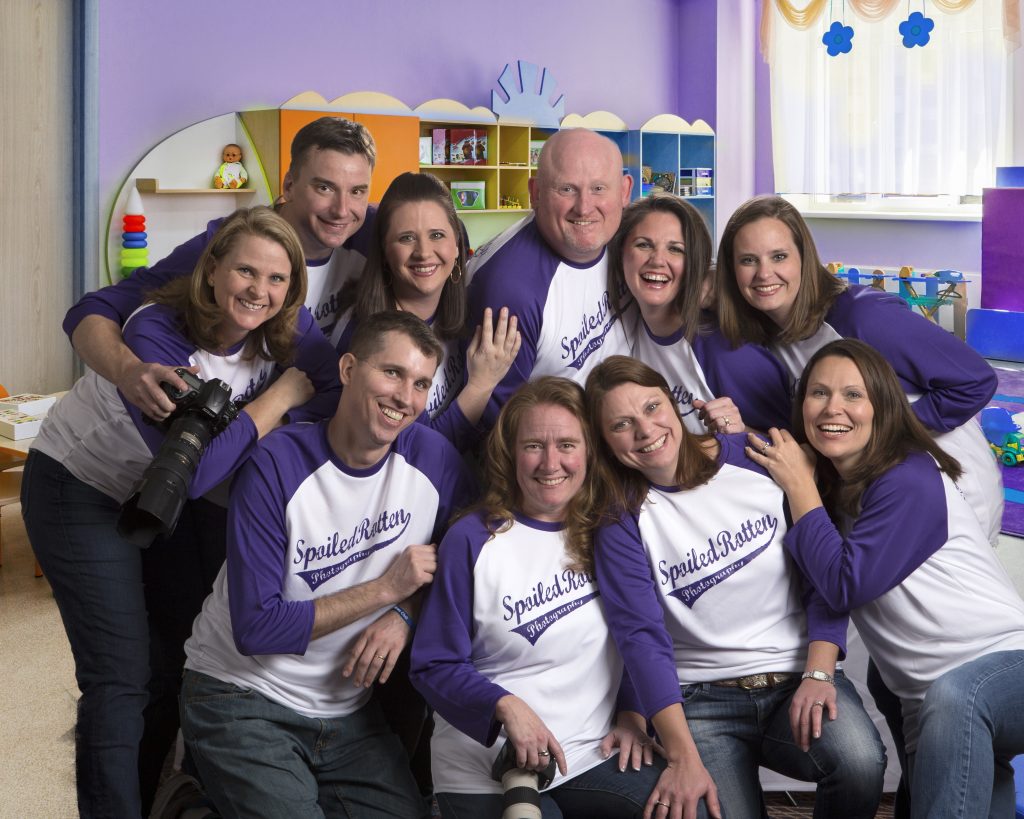 This is most of us… (front row) Mark Treen, Charleston, SC, Heather Sams, Colorado Springs, CO, Dianna Harriet, Denver CO, Elizabeth Bailey, Alpharetta, GA. (back row) Melissa Tash, Huntsville, AL, Will Smith, Nashville, TN, Kara and Scott Kellner, Birmingham, AL, Joy Thomas, Huntsville, AL, and Amy Bell, Plano, TX… (Missing Cathy Xiques, Charlotte, NC, and Fran Pacheco, Wilmington, NC.)
A time of Welcoming
We welcomed our newest owners from Birmingham, Alabama. Scott and Kara Kellner. We are blessed they joined our family! Read more about Scott and Kara
HERE.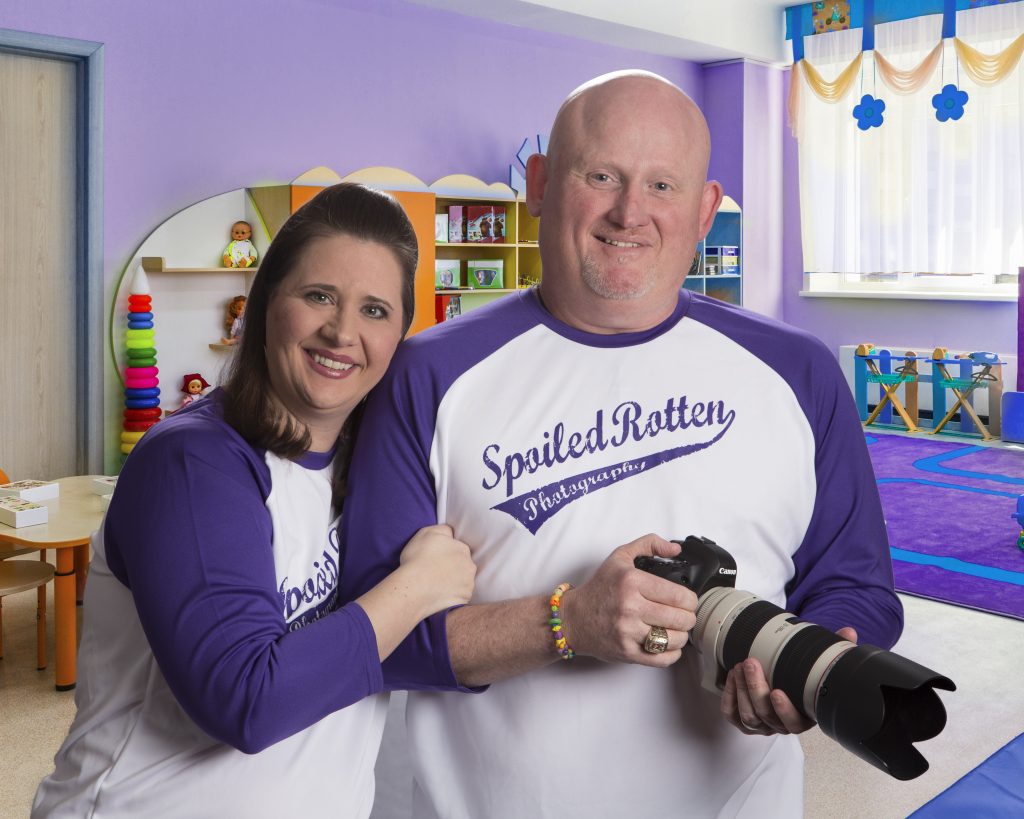 A time for Goal Setting…
We set short-term,long-term, financial, fitness, personal, and spiritual goals. We did a pretty good job last year of checking in on how we were doing, but this year we decided to add accountability partners.
Here's Elizabeth, Heather, Dianna and Amy… working hard to write down their goals.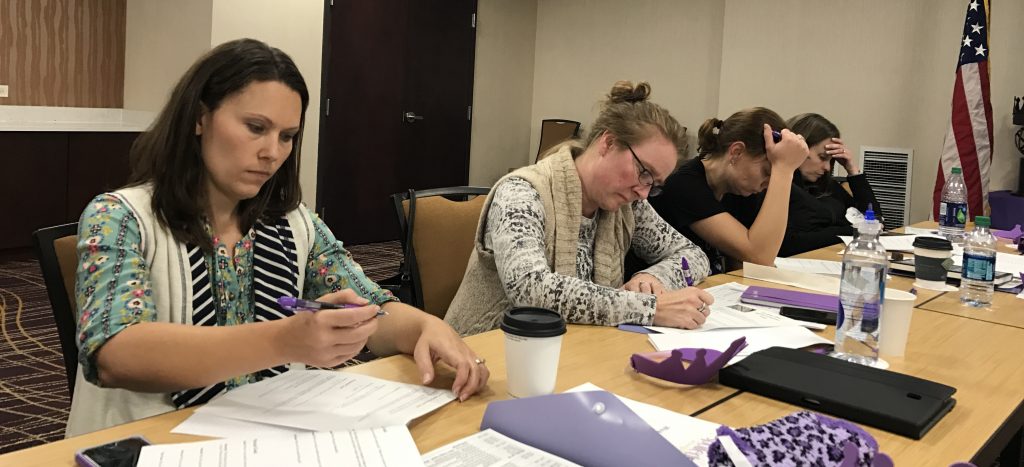 A little time for sightseeing and fun….
San Antonio is a lovely place! We enjoyed the Riverwalk and visiting the Alamo!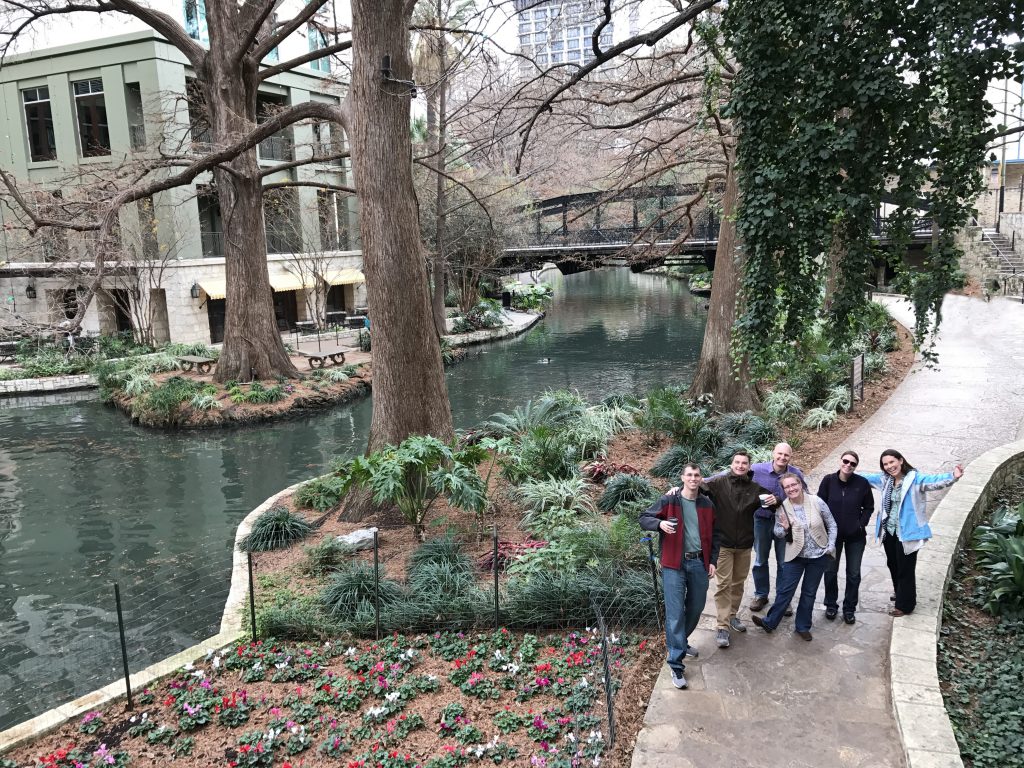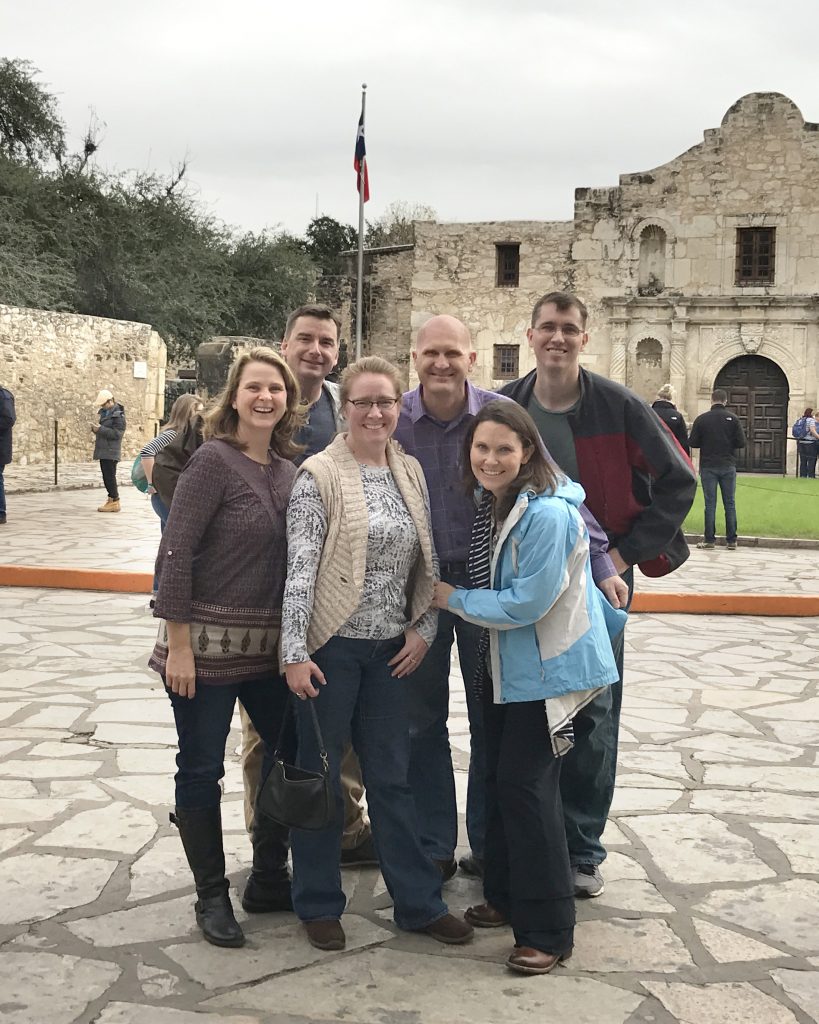 A time for Learning….
At SRP, we feel our education NEVER stops! We will always continue to learn more about our craft. Each one of us strives more and more each day to create more beautiful portraits, become more efficient, and give fantastic customer service. We also spent some time learning about our personality types… we used the DISC assessment to better understand our communication style and how we can communicate with others more effectively. Have you ever taken the DISC assessment? It's very interesting and helpful!

A time for Service…
We were blessed to work with the children at Haven for Hope, in downtown San Antonio. We loved on the children in the preschool and created beautiful portraits! Our amazing lab partner, Richmond Professional Lab, helped us provide each family with beautiful prints of their children.

Ever wonder what we look like when creating portraits? I love each and every one of the amazing hearts that belong to our family! I'm honored to be a part of an organization that seeks out opportunities to serve our community. One of our core values is advocacy — we seek ways to honor and lift-up the marginalized. It's so rewarding to use our talents to provide a little hope for those who are experiencing homelessness.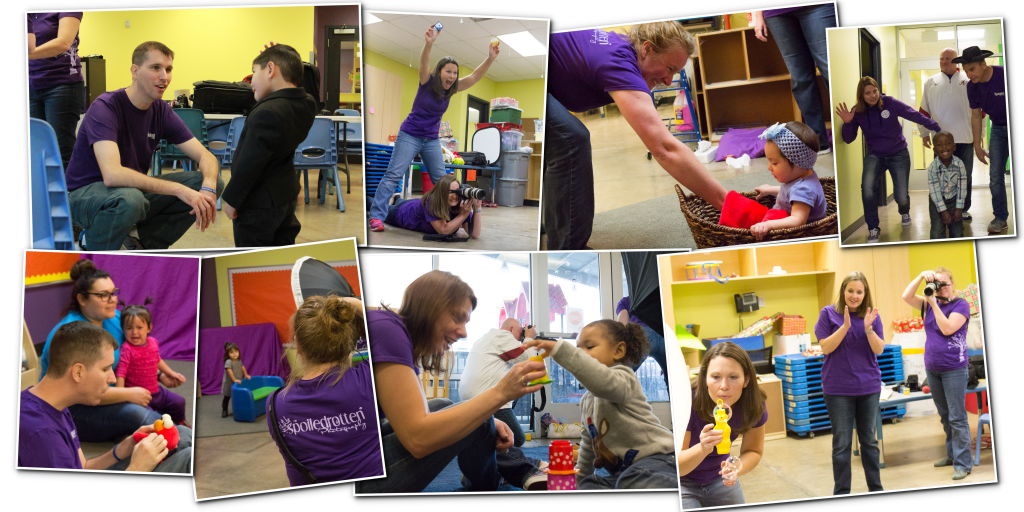 A time for Awards and Recognition
We base our franchise awards on our core values of Advocacy, Respect, Integrity, Excellence and Legacy. Each of our owners exhibit all of these core values, but a few were selected for special recognition:
SRP Awards presented to franchise owners included:
Elizabeth Bailey of Atlanta, GA:
The Advocate (Generously donated time/talent to those less fortunate)
Media Mogul (Best use of social media to promote business)
Peak Performer (Highest sales of any franchise owner)
Soaring Star (Franchise with highest annual sales growth)
Purple Crown Award (Highest overall sales and exemplary core values)
Will Smith of Nashville, TN:
Diamond Order (Highest single sale)
Heather Sams of Colorado Springs, CO:
Soaring Star (Franchise with highest single-season sales growth)
Mark Treen of Charleston, SC:
The Extra Miler (Extraordinarily helpful with all aspects of photography)
Dianna Harriet of Denver, CO:
Rising Star (Highest overall sales in first season of franchise ownership)
Amy Bell of Plano/Frisco, TX:
Happiest Customers Award (Highest overall customer satisfaction)
The coveted "Purple Crown Trophy" found it's home with Elizabeth Bailey this year. This prestigious award is given to the franchise owner that has the highest overall sales and exemplary core values. Congratulations Elizabeth Bailey!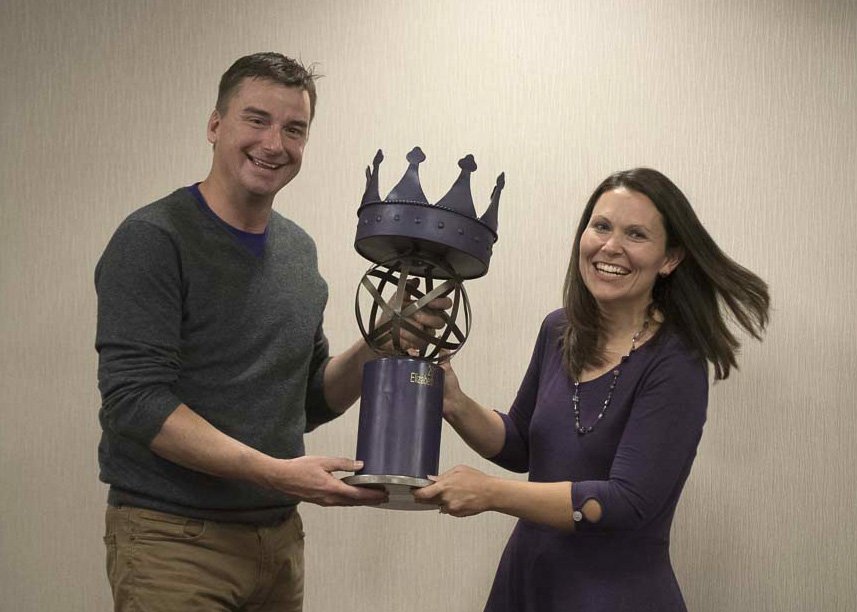 Each year we look forward to refining our skills through our print competition. There is so much to learn from different personalities and perspectives! We invited three esteemed Master Photographers to critique our collection of work. Photographers don't naturally enjoy others critiquing their work, but image competition makes photographers better — and that's why we do it! Here's a sample of winning images: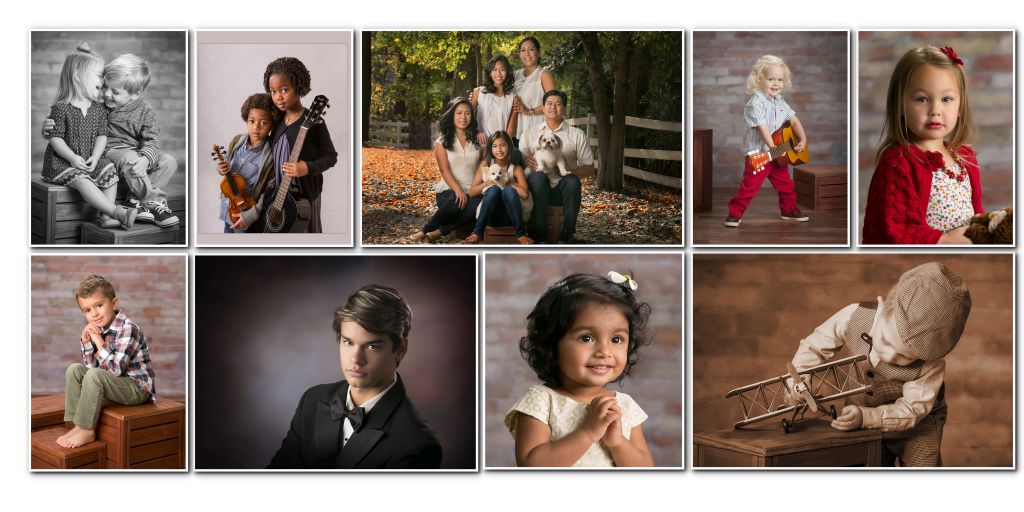 Want to see more of our award winning images? See all of them
HERE
.
Afterwards, we attended the
Professional Photographers of America (PPA)
Imaging USA Conference
. Thousands of photographers… Dozens of classes… Rows and rows of vendors with new photo equipment and business tools… With all the commotion and classes, it's great to know we already have a business that is tried and true, a calendar that is booked, and steady income to provide for our families. We glean a little tidbit here or there… but it's soooo reassuring to know that our system works!
We spent 3 days in our trade show booth sharing the Spoiled Rotten Photography story with photographers across the country! It was great to see the excitement in someone else's eyes about the rewards this opportunity could bring to their family, as it has mine. Here's a pic of some of us in our booth. Our 2017 theme is "Join our Growing Family Tree." With 10 locations and counting… we are ready to conquer the world!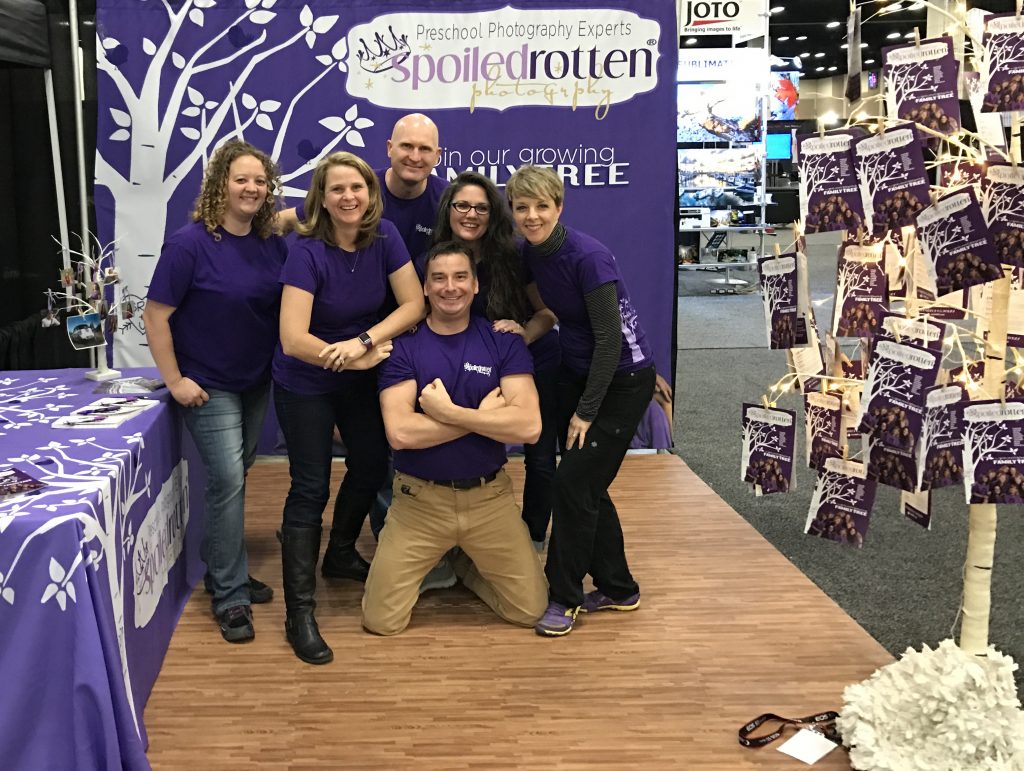 If you are interested in learning more about Spoiled Rotten Photography….. meet us at
Imaging USA!