Canton Arts Academy Spring Portraits
Published on January 26, 2017
Serendipity!
(sĕr′n-dĭp′ĭ-tē) [noun] The happy fortune of receiving beautiful portraits at your school by Spoiled Rotten Photography.

Our mission is to create beautiful portraits!    Not just a "school picture" but a lasting, classic, endearing portrait of your student that you will adore!  Our spring set, Serendipity, is just the right amount of fun and the right amount of classic to create an adorable, timeless portrait!
We are so excited to be partnering again with Canton Arts Academy for "The Arts" Portrait Day on Saturday, February 11. If you would like to capture your student's artistic endeavors you are invited to sign up for a 10 minute mini session.  These portraits will be taken inside the studio on a full custom set. Bring your own instrument or accessories to show off your individual talent. Some props will be provided, but you are welcome to customize your session by bringing your own personal items as well.   Please click to reserve your preferred session time slot.  We will contact you with your exact session time. Availability will be on a first sign up basis!
Images from these sessions will be chosen to be featured on the Canton Arts Academy website, so make sure leave the model release checked if you would like your student to be featured with their artistic props.
It's easy to participate:
1.  Sign Up Now.
There is no sitting fee or obligation to purchase, but this session is 
ELECTIVE….
If you would like your child's portrait created…
2.  Reserve time slot
HERE
2.  Choose clothing and props to coordinate with the Serendipity Set!
Colors:  Blues, cream, pastels, will look fabulous!
Accessories:  Add layers and accessories (hats, scarves, jackets, ties and jewelry).
Props:  musical instrument, or anything else to showcase your student's personality!

3. Show up 10 minutes before your scheduled time to Canton Arts Academy with accessories, and props.
4. View your images in your private on-line gallery.
A typical proof set has 10-15 images.  
You can share your access code with family and friends to show off your images!  
5. Order on-line.
8x10s start at $25.  Packages start at $65 and are available with increasing discounts.  Digital images are also available.  A digital artist custom crops and enhances each image, and portraits are professionally printed on archival paper.
6. Pick Up your portraits.  
Portraits will be delivered to Canton Arts Academy.  Home shipping is also available (this is great for out-of town grandparents that order!).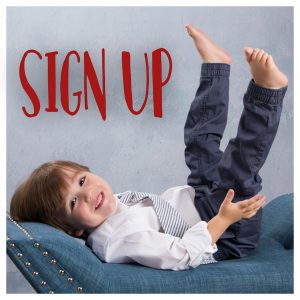 —————–
Spoiled Rotten Photography studios are locally owned by professional photographers who specialize in boutique school and preschool portraits.  We are currently located in: Huntsville, AL, Franklin, TN, Alpharetta, GA, Birmingham, AL, Charlotte, NC, Colorado Springs, CO, Charleston, SC, Wilmington, NC, Denver, CO, Castle Rock, CO, Plano TX, and Frisco, TX.  For more information about Spoiled Rotten Photography, please visit our website:
www.SpoiledRottenPhotography.com
  For franchise information please
CLICK HERE.