Congratulations to our Certified Professional Photographers
Published on August 15, 2016
At Spoiled Rotten Photography, we are always improving our skills so we can provide the highest quality professional portraits!  We are very excited to announce that three of our photographers have earned the national distinction of Certified Professional Photographer!  Congratulations to:  Heather Sams of Colorado Springs, CO, Elizabeth Bailey of Alpharetta, GA, and Mark Treen of Charleston, SC. This is a very big deal and we're very proud of our photographers!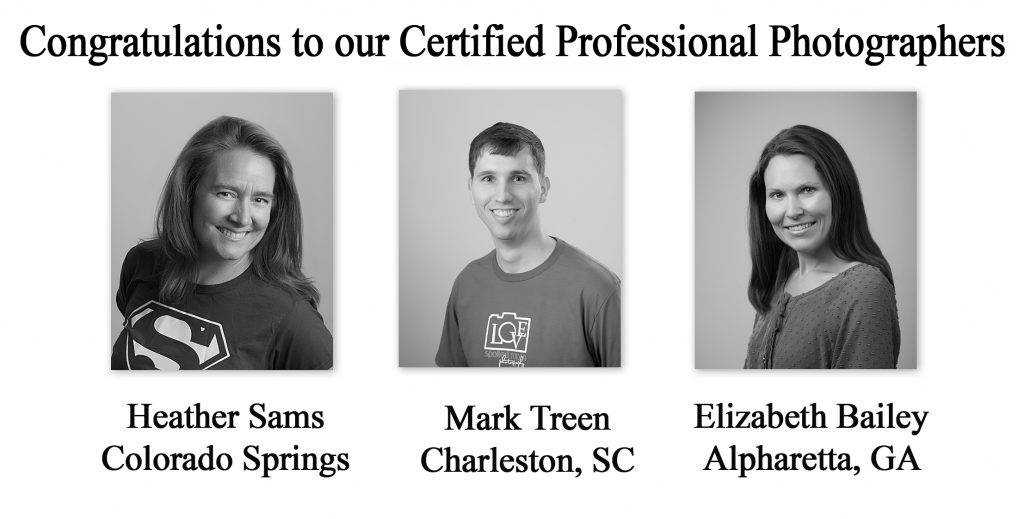 Like any art, photographic talent is refined and empowered by trained skills.  In 1977, the Professional Photographers of America established the modern certification standard for still photography, the Certified Professional Photographer, or CPP credential.  The CPP follows criteria put forth by the Institute for Credentialing Excellence.  Applicants for CPP credentials must pass both a written examination proving their knowledge of the field's technical processes and a board review of submitted photographic images, or portfolio, before the prestigious CPP credential is awarded.
In a world where candid selfies flood tablets and cell phones, professional quality portraits stand out and catch everyone's eye through the use of techniques tried and tested before the camera even existed.  We strive for every portrait to have the 5 following characteristics —  to be authentic, technically excellent, have a flattering pose, have impact, and have a pleasing composition.    We do this not to just maintain the national standards but to give each of our clients the best possible portrait of their precious child!