Cahaba Beach Dog Park
Doggie Daycare School Picture Day
Event Dates: Mon, Oct 30, 2023
Register By: Mon, Oct 23, 2023
Register for this Event

We are thrilled to capture beautiful memories of your beloved pet!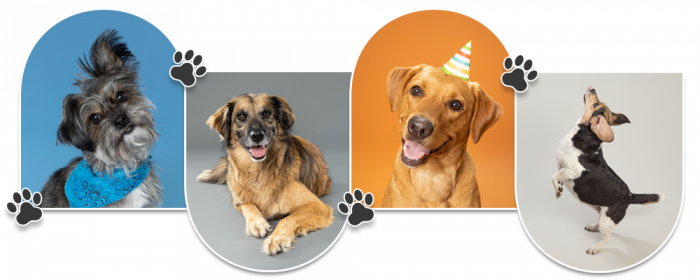 Sign Up your Pet!
Let us know your preferences… we want to personalize your photography session to create lasting memories of your furry friend! We will ask…

Pet's Name?
What is your pet's breed, age & weight?
Describe your pet's personality.
Does your pet have any particular favorite toys, treats, or activities that could help to engage them during the session? (Please send toys and treats in a marked bag for your session!)
Is your pet comfortable around strangers, other animals, or in new environments?
Are there any specific behaviors, tricks, or poses you would like to showcase during the session?
Any tips to make your pet feel comfortable and the session go smoothly?
List any humans that you would like to be included in the photo session.
Background color for session will be ORANGE!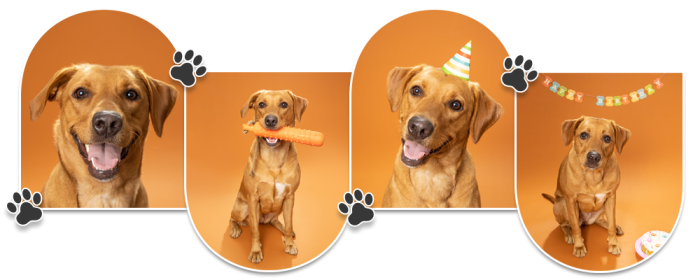 To ensure a successful and enjoyable experience, we kindly request that you bring the following items with you:
Your Pet's Favorite Toys

Bringing along their cherished toys can help keep your pet engaged and comfortable during the session. Familiar objects can provide a sense of security and bring out their playful side.

Treats and Snacks

Treats are an excellent way to reward your pet for their cooperation and help grab their attention during the session. Please bring their favorite treats or snacks to keep them motivated and focused.

Leash and Collar

Even if your pet is well-trained and off-leash capable, it's always a good idea to have a leash and collar on hand for safety purposes. This ensures that we can maintain control in unfamiliar environments and potentially crowded areas.

Grooming Supplies

A well-groomed pet always looks their best in photographs. Prior to the session, make sure your pet is freshly groomed, and consider bringing some grooming supplies such as a brush or wipes to touch up their appearance if needed.

Props or Outfits (optional):

If you have any specific props or outfits you'd like your pet to wear during the session, feel free to bring them along. Props can add a touch of personality and uniqueness to the photos, so don't hesitate to get creative!
We can't wait to capture the unique personality and beauty of your pet through our lenses. If you have any questions or need further guidance, please don't hesitate to reach out. Thank you for choosing us to photograph your furry friend!

We'll email you a link to view your portraits.
You'll have one week to order from your online private gallery.
Prices start at $20 a unit (a unit can be 1- 8×10, 2-5x7s, 3- 4x6s or 8 wallets), Digital files start at $40
Register for this Event