SRP - Sessions with Melissa
Old Towne Samples 1
Event Dates: Wed, Jan 15, 2020
Old Towne Sample Sessions
This is the background we are using for these sessions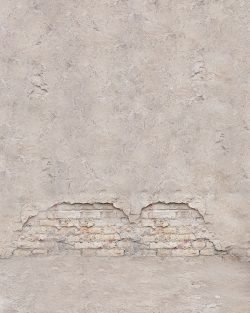 Clothing
Choose SOLIDS or SMALL PRINTS!
AVOID: Patterns, stripes, large logos & writing.
Layers (Jackets, Scarves, Vests) and accessories (Hats, Jewelry) are encouraged.
Bring Props
Send meaningful props to use in your portrait. These portraits will be a wonderful reminder of your children at this age and their interests and passions.
SEND: Fresh flowers, wooden toys, dolls, jewelry, a favorite stuffed animal or book, musical instrument, their lovie, or anything else your child loves!
Sign Up
To participate in this session, you must sign the model release allowing us to use your images on our marketing material.
View and Order
No purchase is required, but if you wish you may purchase printed portraits, digital files or photo gifts.
View and order your images in your private on-line gallery.
A typical proof set has 10-15 images.
Share your access code with family and friends to show off your images!
You have one week to make your selections.
Investment: 8×10's start at $25. Packages start at $65 and are available with increasing discounts. Digital images are also available. A digital artist custom crops and enhances each image, and portraits are professionally printed on archival paper.
Portraits will be available at our studio for pick up. We'll send you an email when they are ready (within 4 weeks of ordering). Home shipping is also available (this is great for out-of town grandparents who order!)
Session Details
Please come to our back STUDIO ENTRANCE, come to the BACK of our residence (7 Ross Street, HSV 35806). Follow the pavers along the white fence to the left (North Side of our home) up the stairs to the stoop. You will see a purple Welcome Sign on the door.
Parking – There are 2 spaces behind our home – one on pavers, the other in front of a garage – park here (not long ways in front of both garage doors). If both slots are full, please park on Ross or Biltmore Street, and then walk to the studio entrance.
You can bring several outfits and accessories and we can pick out what to use during the session.
—————–
Spoiled Rotten Photography studios are locally owned by professional photographers who specialize in boutique school and preschool portraits. We are currently located in: Huntsville, AL, Franklin, TN, Alpharetta, GA, East Atlanta, GA, Birmingham, AL, Charlotte, NC, Colorado Springs, CO, Charleston, SC, Wilmington, NC, Denver, CO, Castle Rock, CO, Plano TX, Frisco, TX, Warren, OH and Cleveland, OH.
For more information about Spoiled Rotten Photography, please visit our website: www.SpoiledRottenPhotography.com For franchise information please CLICK HERE.