Downtown YMCA
Feb Training
Event Dates: Fri, Feb 21, 2020 - Wed, Feb 26, 2020
Hello! My name is Melissa Tash, and I am the owner of Spoiled Rotten Photography. We will be coming to the Downtown YMCA Early Childcare center on
Friday, Feb 21st & Wed, Feb 26 (not the dates in between).
See below for details if you would like us to photograph your child.

We are training new photographers and we would love to photograph your children free of charge, in exchange for you letting us use your children as models. You will receive the digital files and a couple of prints from the session.
If you would like your child photographed, sign up by Wed. Feb 19.
If you elect to have your child's portrait made, you are also giving us permission to use their images on our website or other marketing materials or training. Please check the box giving us permission on the sign up form.
Your school will let you know your assigned portrait session day.

Your child will be photographed on a light set – either the one shown here or similar.
Choose SOLIDS or SMALL PRINTS in any light color!
Whites and pastels will look amazing!
AVOID: Patterns, stripes, large logos & writing.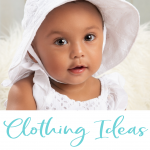 Send meaningful props to use in your portrait. These portraits will be a wonderful reminder of your children at this age and their interests and passions.
SEND: Your child's favorite things! Dolls, jewelry, a favorite stuffed animal or book, musical instrument, their lovie, or anything else your child loves!