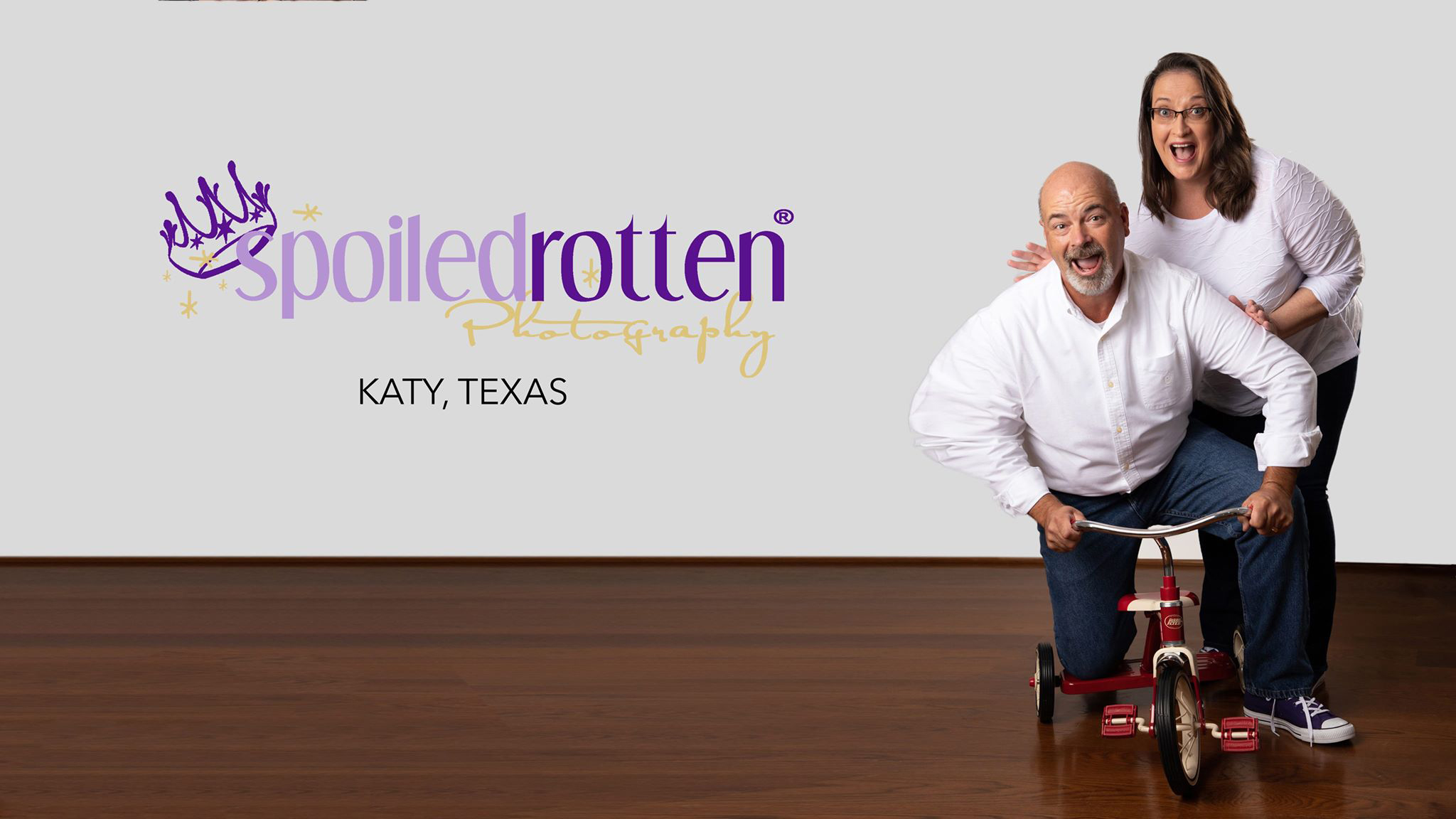 Families in West Houston to be Spoiled Rotten
Published on August 7, 2020
Joey and Sandi Fotheringham are opening the newest location for Spoiled Rotten Photography in the Katy and Fort Bend area of West Houston.
"We are very excited to add Joey and Sandi to our family of photographers. They have a HUGE heart for children and know how to capture the true spirit of their subjects!" said Spoiled Rotten Photography's founder, Melissa Tash.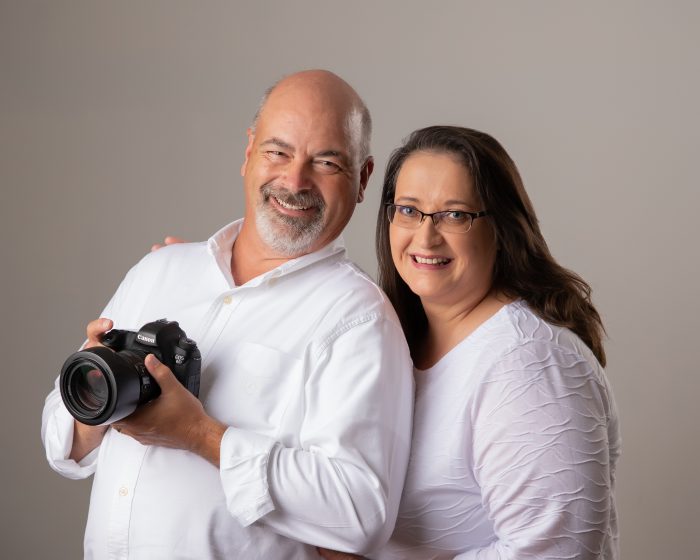 Joey and Sandi LOVE kids. They have 10 of their own, plus 8 grand-kids, and their family is still growing! These two have lived and worked in the West Houston/Katy, Texas area for more than 20 years. Photography has always played a big part in their family dynamic. As their kids (and family) grew, portraits quickly took over the walls of their home. Family, friends, and guests have always been greeted with the latest pictures of babies, toddlers, teens, graduates, and now grand babies! They have truly cherished photography over the years because the portraits captured so many of the special moments of their lives together.
After two extensive careers in the telecom industry, Sandi and Joey decided to combine their love of photography and children and share their talents in a way where they could work and play together. "Leaving the strict corporate structure was a much needed change," Joey explained. "We've always had so much fun playing and photographing little kiddo's — now, we get to be Nana and PopPop at work!"
"Joey and Sandi have so much fun with the kids on set," adds Tash, "that photography will probably never feel like work for either of them!" When they're not building their Spoiled Rotten Photography business and making kids laugh, the couple can be found hanging out with family, traveling, or spending time at church. This dynamic team is looking forward to partnering with you to create beautiful portraits of your children and families that you will cherish in your hearts and be excited to display on your walls.
Spoiled Rotten Photography brings classic portrait photography to schools, preschools, mother's morning outs and day cares. We are a family of local professional photographers who ADORE children. We're on a mission to capture the very best of every child, every time. We are creating a new generation of "school" pictures that moms and dads LOVE! We believe every child should have beautiful portraits that reveal who they are on the inside — portraits that families will want to hang on their walls [forever].
Schedule your school for BOUTIQUE portraits on our Old Towne Set!
Joey and Sandi are now scheduling our fall set, Old Towne. We bring the studio to your school! Parents LOVE having this service at their schools! Schools LOVE how easy the sessions are, and how HAPPY their parents are!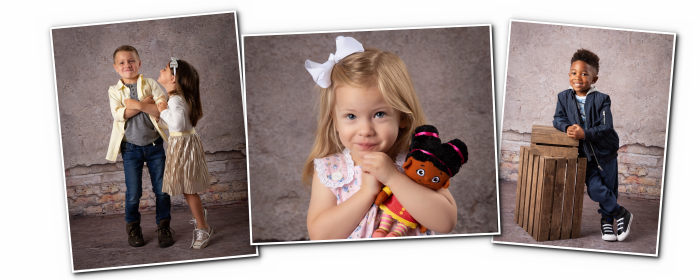 Cap and Gown Portraits
We also offer them most adorable Cap & Gown sessions, ever! Click HERE for more info on our Little Graduates Sessions!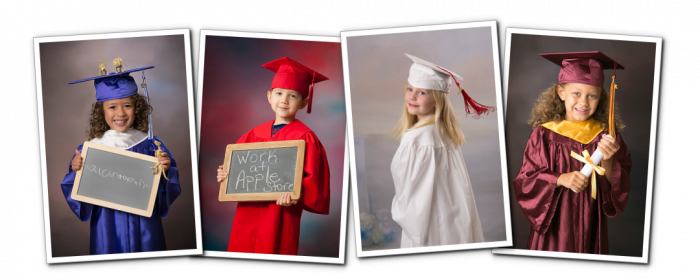 Need a Custom Session?
Sandi and Joey are also available for Custom Sessions. Need an updated family portrait? Have a graduating senior? Celebrating a birthday? Call him today!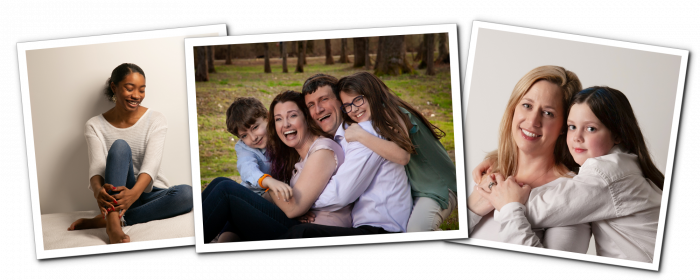 Call Joey and Sandi Today!
Families and school directors/principals who are interested in meeting with Joey and Sandi are encouraged to call (713) 320-9659 or e-mail JoeyandSandi@SpoiledRottenPhotography.com. Joey and Sandi welcome the opportunity to work with you and can't wait to show you what they can do!
—————–
Spoiled Rotten Photography studios are locally owned by professional photographers who specialize in boutique school and preschool portraits. We are currently located in: Huntsville, AL, Franklin, TN, Alpharetta, GA, Birmingham, AL, Charlotte, NC, Colorado Springs, CO, Charleston, SC, Denver, CO, Castle Rock, CO, Jacksonville, FL, Katy, TX, Fort Bend, TX, Plano TX, and Frisco, TX. For more information about Spoiled Rotten Photography, please visit our website:
www.SpoiledRottenPhotography.com
For franchise information please
CLICK HERE.