Be the first to hear about special sessions! Sign up for the SRP – North Scottsdale newsletter.
Spoiled Rotten Photography of North Scottsdale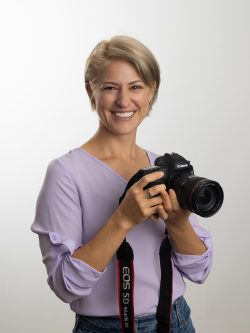 We'd LOVE you to meet Cessie Neufeld, an amazing professional photographer serving North Scottsdale and the surrounding areas! Cessie has called Phoenix home for 7 years, now. Originally from the mid-west, she loves her new home and has staked a claim on a piece of land north of the city. She and her family plan to build their dream ranch and raise miniature koalas and pygmy beaded lizards.
Cessie is excited to bring Spoiled Rotten Photography's classic portrait photography to schools, preschools, mother's morning outs and day cares in the North Scottsdale area. Spoiled Rotten Photography is a family of local professional photographers who absolutely ADORE children. We're on a mission to capture the very best of every child, every time. We are creating a new generation of "school" pictures that moms and dads LOVE forever! We believe every child should have beautiful portraits that reveal who they are on the inside — portraits that families will want to hang on their walls for generations.
SRP of North Scottsdale offers a variety of Fall and Spring sets for school portraits, including a holiday set, a cap & gown set for preschool and kindergarten graduation, campus candid portraits (outdoor sessions on the school campus), and custom sessions for families. If you'd like to make your next picture day FUN and EASY, please call Cessie Neufeld at (602) 935-4447 or e-mail Cessie@SpoiledRottenPhotography.com. Cessie welcomes the opportunity to work with you and can't wait to show you what she can do!
Best preschool photographer in Phoenix